BWW Review: CANDIDE at TSO Gives You Permission to Laugh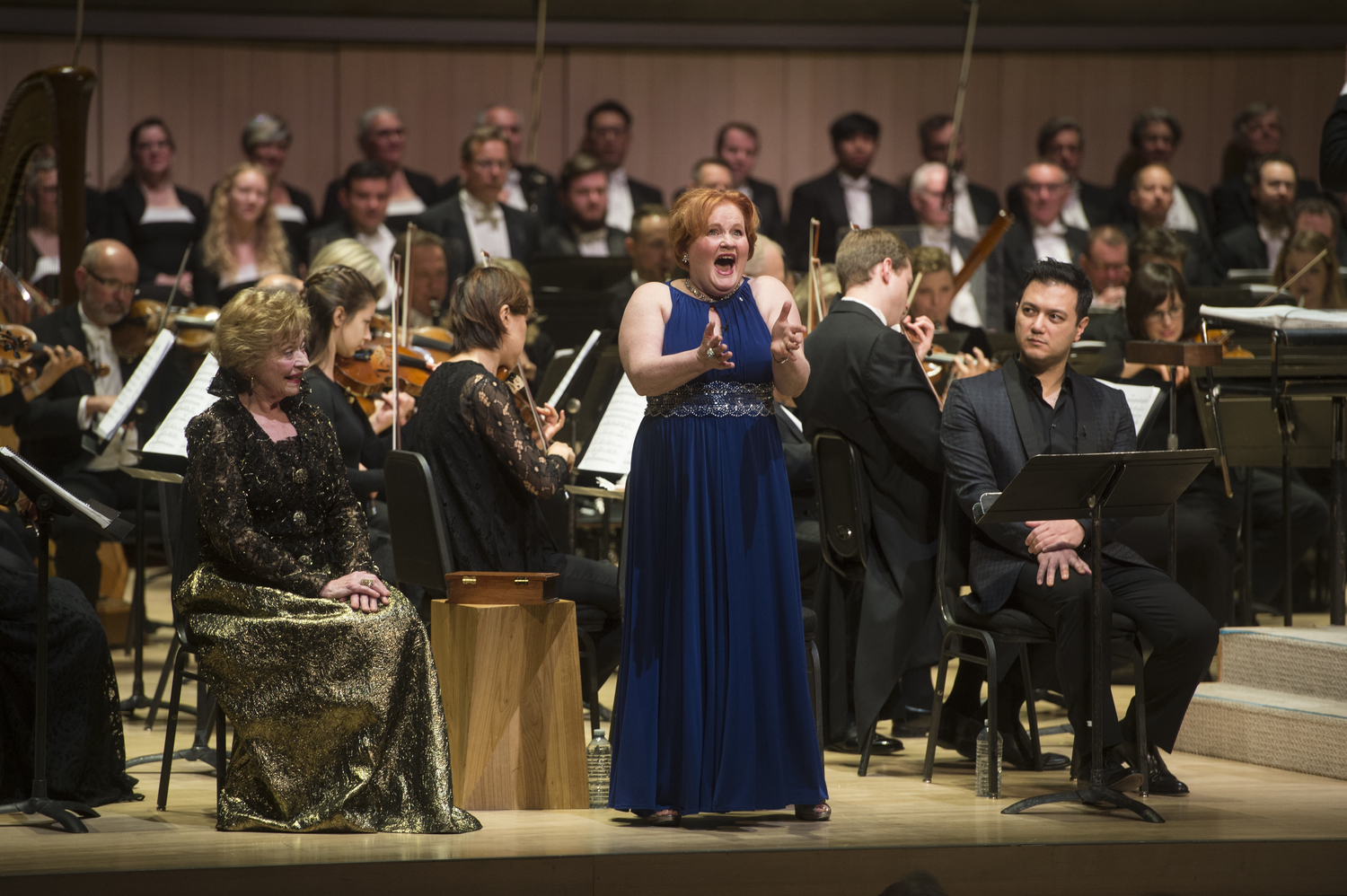 Conductor Bramwell Tovey began the evening by saying, "in light of the way things are... I want to give you permission to laugh." It didn't take very long before the audience was in stitches with laughter. The Toronto Symphony Orchestra performed Leonard Bernstein's CANDIDE last weekend, accompanied by some of the country's greatest classical voices - Judith Forst and Tracy Dahl - and the Toronto Mendelssohn Choir. The evening was a spectacular display of fine music, drama, and comedy.
Based on Voltaire's Candide, Bernstein's operetta, with lyrics by Richard Wilbur (and others, including Stephen Sondheim), is a comedic takedown of optimism - centered around its positive-no-matter-what heroine, Candide (Nicholas Phan). Candide's heart belongs to Cunegonde (Tracy Dahl), and when separated by war, he proves that he will travel to the ends of the earth in search of her. Along the way, Candide meets several odd characters - Dr. Pangloss, Cacambo, Martin - all played by the enthusiastic Richard Suart. Cunegonde, while "waiting" to be reunited with her love, catches the eye of a multitude of gentlemen - guided by The Old Lady (Judith Forst), a mentor of sorts. There's a whole lot of wackiness that happens in between - almost too much to mention.
Dahl and Forst are simply sublime in these roles. Dahl was made for comedy, but her silky smooth soprano is even more impressive than her ability to get a laugh. Dahl's navigation of 'Glittery and Be Gay' was a highlight of the evening, as was her ringing high notes featured at the climatic end of nearly every number. Forst exudes star power - her performance of 'I am Easily Assimilated' was as hilarious as it was well-sung.
As Candide, Phan gets to sing some of the show's most gorgeous melodies. His timbre is sweet, sincere and has a calming effect on the audience. Though not as strong an actor, his lovely voice earned a tremendous amount of applause in the beautiful 'Nothing More Than This'.
To make Candide a success, what you really need is the perfect narrator. Cue Richard Suart. Suart is absolutely hilarious in the multiple roles. With exceptional comedic timing and a bouncy character voice, we didn't need permission to laugh - we had no other choice.
Leading the TSO was the charismatic Bramwell Tovey. Tovey let loose during the evening, even joining the cast in a few of the numbers and at one point grabbing a mic and singing. Tovey conducted the TSO, which as always, sounded magnificent. From the brisk overture to the expansive lush melodies - Tovey brought delightful passion from the orchestra.
The remaining singing parts were filled by soloists from the Toronto Mendelssohn Choir. Andrew Walker was impressive as the Governor, honking out well-crafted high notes that filled the hall - and Jordan Scholl displayed a fine bass-baritone as Tsar Ivan. The choir produced a full, colourful sound as the chorus - and it looks like they had a blast doing it.
If you're going to spend a night being introduced to the weird, wacky world of Westphalia in Bernstein's CANDIDE, I can't think of a better presenter than the Toronto Symphony Orchestra. The quality of the music and performances created the perfect escape from reality - a place with permission to laugh after a very tragic week.
---
The Toronto Symphony Orchestra presented CANDIDE on April 26 and April 28, 2018 at the Roy Thomson Hall.
For more information and a listing of upcoming concerts, visit tso.ca
(main photo: Tracy Dahl during 'Glitter and Be Gay', photo: Jag Gundu)