BWW REVIEW: Patrick White's A CHEERY SOUL Challenges 'Good Intentions' When Self Awareness Is Lacking.
Friday 9th November 2018, 8pm, Drama Theatre, Sydney Opera House
Kip Williams (Director) reinterprets Patrick White's A CHEERY SOUL with new technology to enable an intriguing look at underlying emotions as the town's outcast seeks to help everyone she encounters, whether they want it or not. Inventive staging designed by Elizabeth Gadsby works with the live performance, live filming and video to highlight recognizable experiences and feelings.
A CHEERY SOUL is the townsfolk of Sarsaparilla's way of referring to misfit Miss Docker (Sarah Peirse), an older woman who likes helping people but who lacks the social skills to realize sometimes people don't want her help, or 'wisdom'. Set in the fictional suburb somewhere near Sydney in the late 1950's, Gadsby's design and Alice Babidge's costumes work with Williams' direction to capture the various lives that Miss Docker disrupts with her apparently innocent and well-meaning acts. Mr and Mrs Custance (Anthony Taufa and Anita Hegh) are the childless couple with a spare room which is eventually offered to the recently homeless Miss Docker as some deluded idea that the act of charity will gain Mrs Custance brownie points when her soul is examined at the Pearly Gates. The ladies of the Woman's retirement home, located in an overwhelming and impractical old mansion, are the next to feel the chaos and insensitivity of the old woman when Miss Docker is moved on from the Custance's sleep out. Unfortunately, the women are already aware of Miss Docker's nature, particularly Mrs Lillie (Tara Mourice), still traumatized at having felt the force of the unwanted 'charity' before. Finally, the parish priest Reverend Wakeman (Brandon McClelland), his wife (Nikki Shiels) and the church congregation are the final group to be affected by the converted Miss Docker's interference as the former atheist turned expert, after reading the bible cover to cover, offers unsolicited opinions and judgement.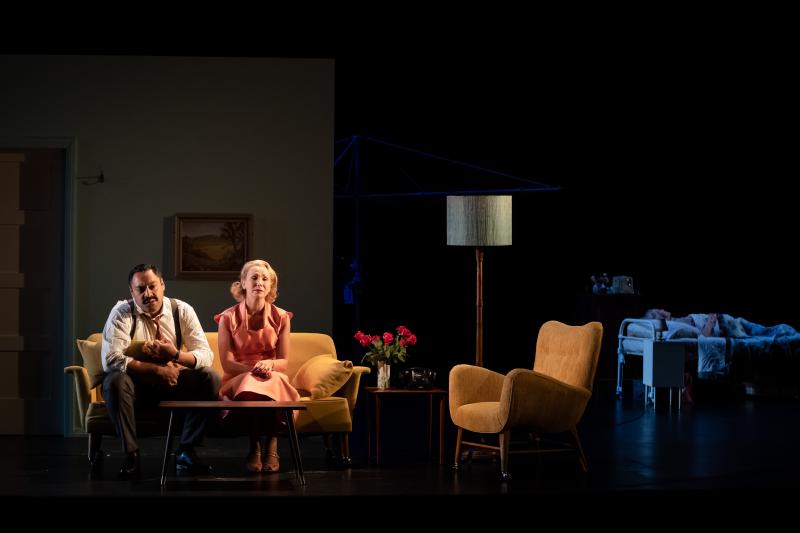 Elizabeth Gadsby's set is relatively sparse. The initial scene has the components of the Custance home spread across the two revolves, allowing Mr Custance's prized tomato patch to be visible from the kitchen 'window' whilst also reminding the audience that there is little separating Miss Docker's sunroom sleepout from the rest of the home, removing any privacy that the couple once enjoyed. Williams utilizes these concentric revolves to allow time to change whilst also echoing the increasing chaos that the 'guest' is causing. This chaotic domestic setting is contrasted with the stillness of the China Room of the Woman's Home which is constrained to the forepart of the stage and dominated with dark red papered walls in the room that the women have adopted as a sitting room as the other rooms of the bequeathed old home are too cold, too hot, or too slippery underfoot. The traumatic impact of Miss Docker's involvement in Mrs Lillie's past reintroduces the revolve as does her disruption of the Wakeman's world as the Reverend's simple office is presented overlooking the lawn Miss Docker insists on mowing.
Those familiar with Kip Williams' productions will be less than surprised to see he has incorporated live video into this work having included it in SUDDENLY LAST SUMMER and THE RESISTIBLE RISE OF ARTURO UI. For this work he blends the live video with pre-recorded images as David Bergman's Video design (also sound designer) allows faces to be superimposed on other scenes to imply the character's internal thoughts and unseen events. Presented predominantly in black and white, projected onto the bare black wall of at the rear of the stage detail of expressions are captured but at times the technique feels a little over used though scenes like the Reverend's church service works very well.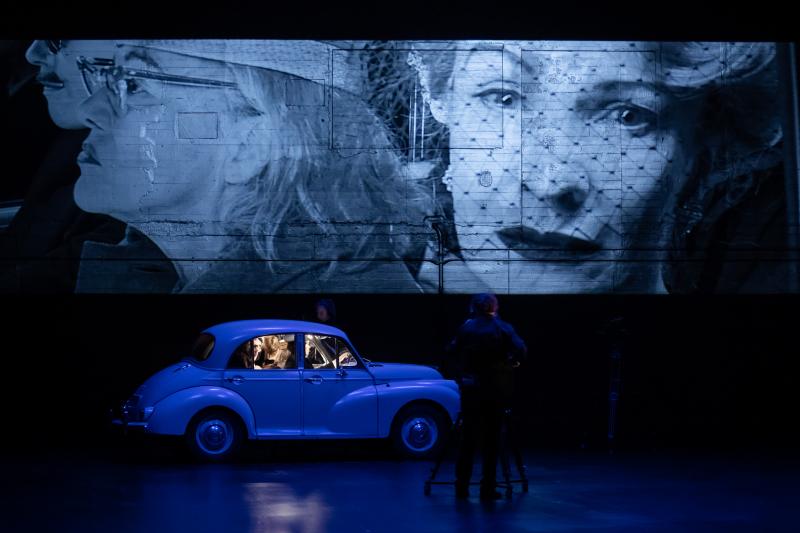 Sarah Peirse is formidable as the socially inept Miss Docker. She gives the old woman a perpetual motion with an inability to keep still giving clues to potential issues that may have plagued her throughout her life leading to her social disconnect and lack of understanding of cues that would have others reexamining whether their help was truly wanted. She ensures that Miss Docker is quite unlikeable but also draws out the comedy of White's work with her expression of the oblivious woman that doesn't know how to show gratitude when others do try to be kind to her, instead insulting them with her opinions.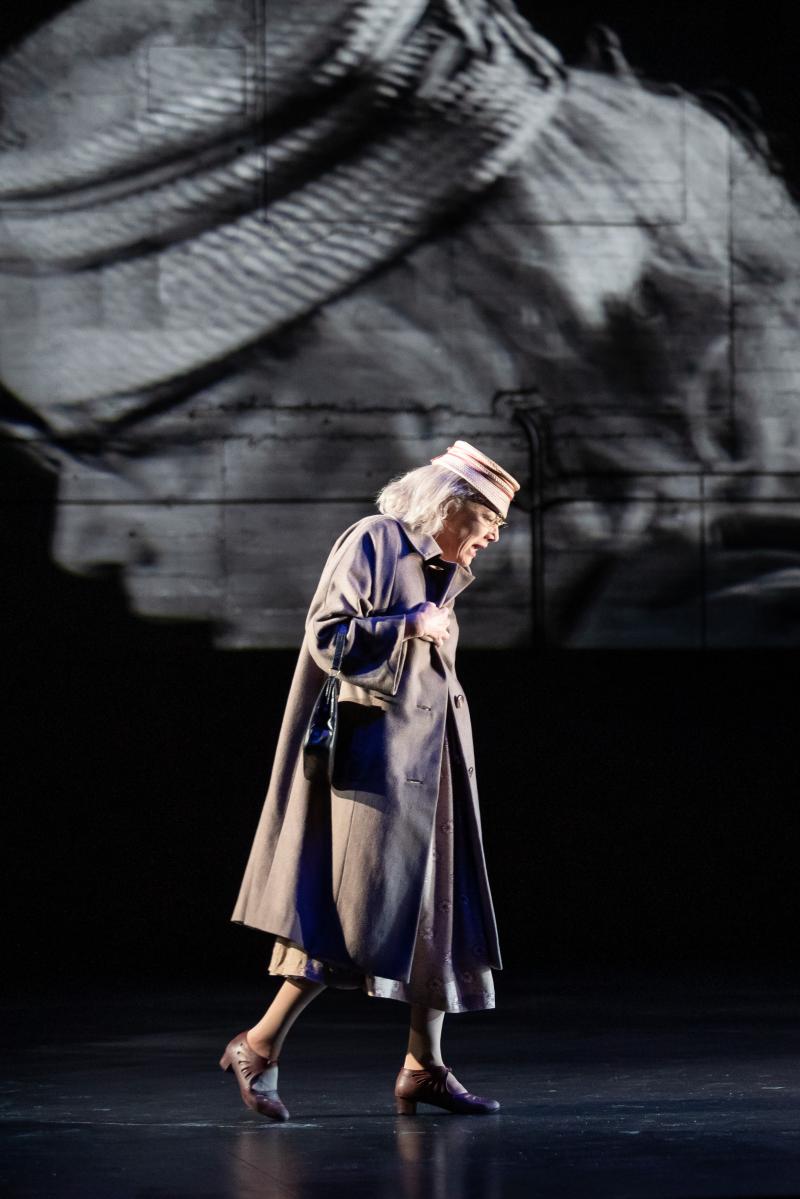 Anita Hegh gives the greatest insight into the values of suburban families with her portrayal of Mrs Custance. She captures the 'Stepford Wives' image of the 1950's housewife who cooked her husband's dinner whilst dressed up and ensured that he had a solid diet of red meat and desserts ready when he came home from work. As her husband Mr Custance, Anthony Taufa delivers an image of a quite and somewhat repressed man frustrated at his wife's conformity to society's expectations, even behind closed doors, an issue that the man deals with by focusing his attention on his tomato plants.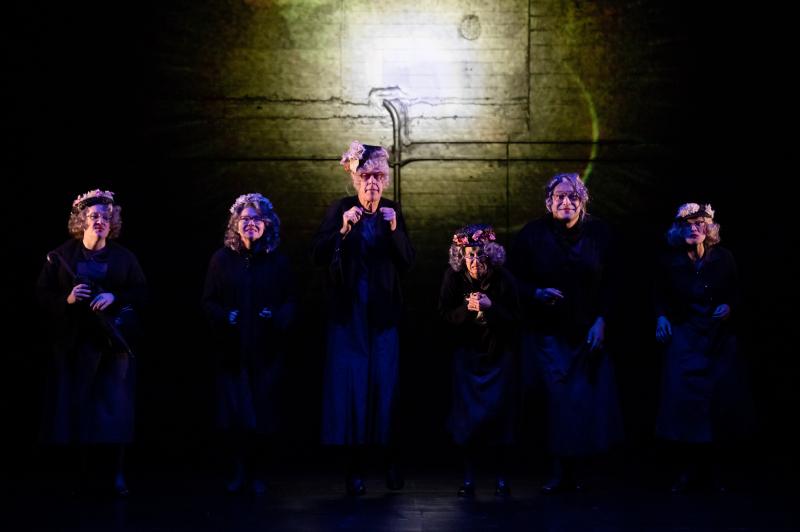 Jay James-Moody presents a nervous Reverend Wakeman as he questions his abilities and the relevance of the church in a changing society. As somewhat of a reversal of Mr and Mrs Custance's Christian actions and repressed feelings, Reverend Wakeman is the one trying to keep up appearances whilst his wife has repressed feelings which Nikki Shiels plays up well as a younger woman fed up with having to play nice.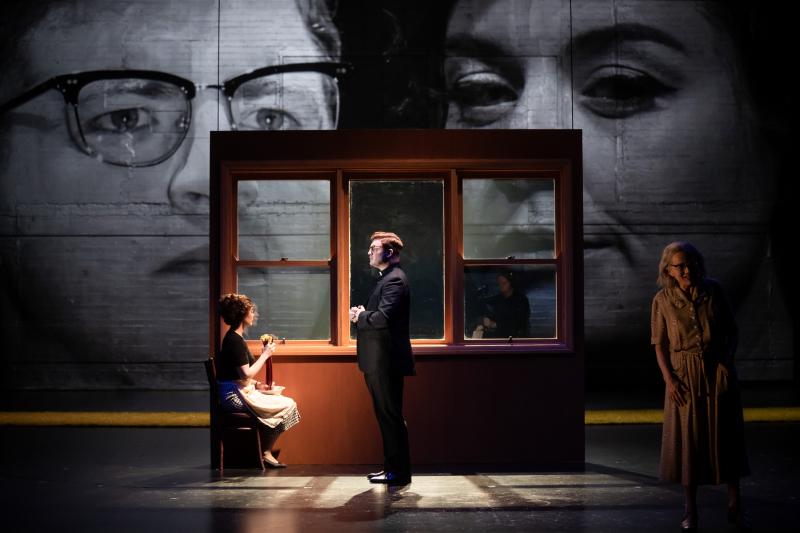 To accommodate the number of roles Williams has opted to have a number of the minor roles presented with gender blind casting. For some, the cross dressing is well done and well disguised but for others, Williams and Babidge have opted to use it as a source of comedy which to a degree does draw away from the performer's own comic ability.
A CHEERY SOUL is an intriguing if not always completely engaging work that at times labors the message and overdoes themes and styles as White's work moves from realistic to abstract. An interesting examination of love, compassion and charity and ulterior motives along with the need for self-reflection so we see the flaws in ourselves before we blindly go about pointing them out unsolicited to others.
A CHEERY SOUL
5 November - 15 December 2018
https://www.sydneytheatre.com.au/whats-on/productions/2018/a-cheery-soul