UN DÍA COMO HOY: IN THE HEIGHTS se estrenaba off-Broadway
El primer musical de Lin Manuel Miranda subía el telón en Nueva York por primera vez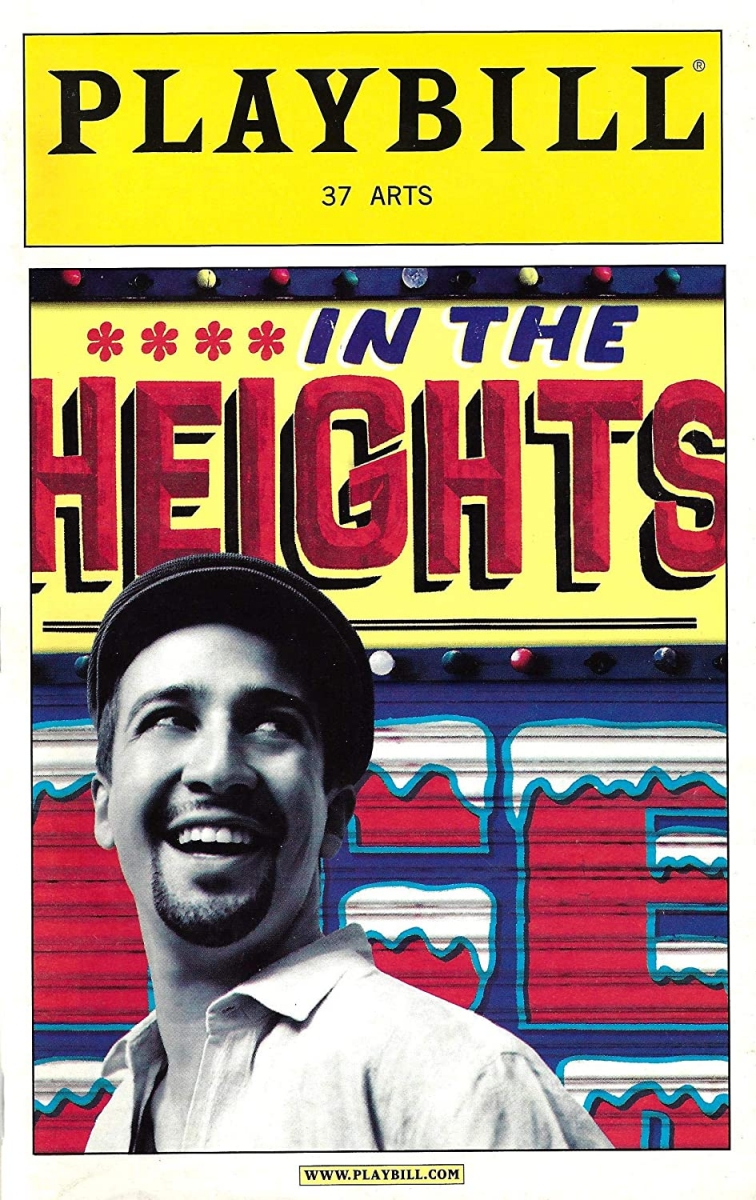 El 37 Arts Theater acogía por primera vez IN THE HEIGHTS el 8 de febrero de 2007 tras su paso por National Music Theater Conference en Conneticut.
El primer musical de Lin Manuel Miranda se estrenaba en Nueva York tras numerosas reescrituras desde que lo crease como proyecto en la universidad en 1999. Tras representarse como una obra de un solo acto que se describió como una versión rap de RENT, varios alumnos de último curso y algunos exalumnos de la Universidad Wesleyan se interesaron por el proyecto y se unieron a Miranda para convertirlo en un show de Broadway.
El día del estreno, el elenco estaba compuesto por Natalie Cortez, Janet Dacal, Robin de Jesus, Huey Dunbar, Christopher Jackson, Doreen Montalvo, Javier Muñoz, Rick Negron, Sheena Marie Ortiz, Matt Saldivar, Monica Salazar, y Nancy Ticotin, además de Miranda en el papel de Usnavi.
Producido por Jill Furman, Kevin McCollum, Jeffrey Seller y Sander Jacobs, bajo la dirección de Thomas Kail y coreografiado por Andy Blankenbuehler, el musical estuvo en cartel en el off-Broadway hasta julio de 2007 y consiguió nueve nominaciones a los premios Drama Desk, de los que ganó dos, además de alzarse ganador del premio Musical Destacado en los Outer Critic's Circle Awards.
En 2008 IN THE HIGHTS daría el salto a Broadway donde se convirtió en un éxito rotundo, recuperando los diez millones de dólares de inversión en tan solo diez meses, ganando los premios Tony a Mejor Musical y Mejor Banda Sonora, entre otros, y el Grammy a Mejor Banda Sonora de Musical.
En 2011, tras 1.189 funciones, el musical bajaba el telón en Broadway y finalizaba la gira nacional que llevaba recorriendo Estados Unidos desde 2009.
Desde ese momento se han llevado a cabo producciones de IN THE HEIGHTS por todo el mundo, pasando desde el off-West End en 2014, hasta Tokyo en 2015, sin olvidar las producciones de Manila, Melbourne, Panamá o Vancouver.
IN THE HEIGHTS llegará a la gran pantalla en junio de 2021, aunque se esperaba que se estrenase en 2020. El elenco del filme estará encabezado por Anthony Ramos (HAMILTON) como Usnavi, acompañado por Corey Hawkins como Benny, Leslie Grace en el papel de Nina, Stephanie Beatriz como Carla, Melissa Barrera como Vanessa, Olga Merediz como Abuela Claudia y el mismísimo Lin Manuel Miranda como el Piraguero.
IN THE HEIGHTS narra la historia del barrio de Washington Heights en NY, cuyos vecinos, inmigrantes latinoamericanos, han de enfrentarse a la gentrificación mientras intentan llevar a cabo el sueño americano sin olvidar sus raíces.