ARRELS se estrena en la Sala Rubí
El musical realizará una única función el próximo 21 de octubre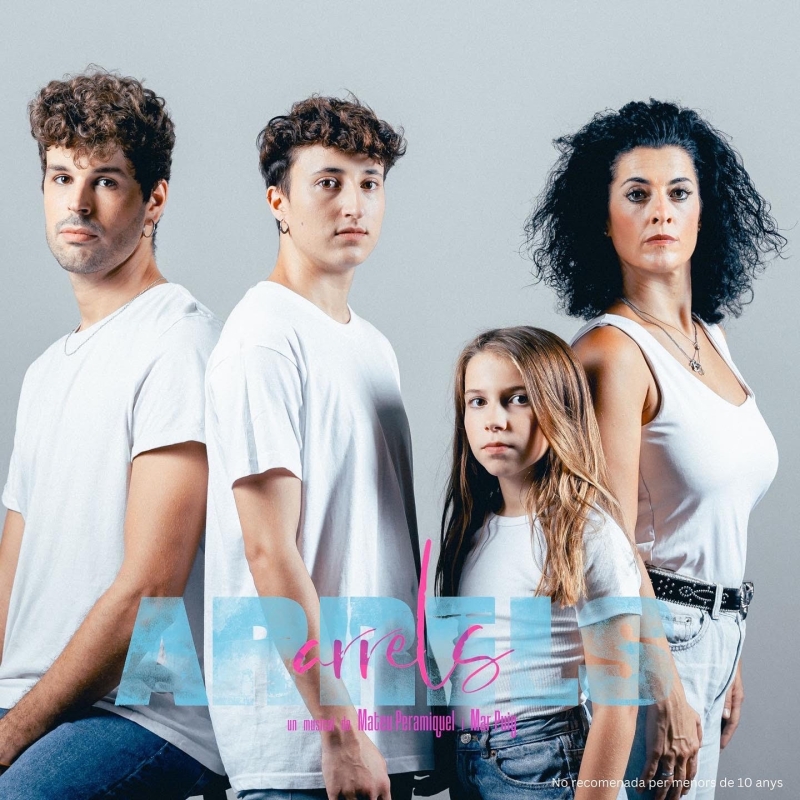 El próximo 21 de octubre tendrá lugar en la Sala Rubí el musical ARRELS, que cuenta la trágica historia real de un chico trans que acabó con su propia vida debido al acoso recibido tanto en su entorno.
Fue precisamente en la localidad de Rubí donde ocurrió tal evento, que ahora Mateu Peramiquel y Mar Puig, creadores de ARRELS, tratan de traer de nuevo a la palestra para combatir el bullying y la transfobia que cientos de personas todavía sufren, utilizando para ello el Teatro Musical, la forma artística que mejor dominan.
La producción corre a cargo de WeColorMusic, que ya ha llevado a los escenarios los espectáculos BRUNA, EL MUSICAL y LES HISTÒRIES DE L'AVI JOSEP, siendo así ARRELS su tercer musical de creación propia.
Ander Mataró, Patricia Paisal, Vinyet Morral y Cisco Cruz protagonizarán este espectáculo que cuenta la historia de Alan, un chico de dieciséis años que decide hacer el tránsito. El joven, y su familia, encaran este momento desde una mirada optimista y positiva a pesar de todas las dificultades que sabe que le pone la sociedad en la que vivimos. Él dice que no teme, pero hay algo que le frena, o más bien, alguna persona. Mia. La sociedad no tratará bien al Alan y le impedirá experimentar la felicidad al completo privándole de poder ser quien es, privándole de, sencillamente, ser.
ARRELS es un espectáculo para todos los públicos, y sobre todo, para aquel sector juvenil que tanto necesita mirarse en el espejo y ver reflejada la realidad de un adolescente.
Profesor de inglés en la EOI e interesado en el teatro desde siempre. A lo largo de los años, su interés por el teatro musical no ha hecho más que crecer y se ha dedicad... (read more about this author)
El FESTIVAL DE TEATRO CLÁSICO DE MERIDA recibe la medalla de oro de las artes escénicas

November 25, 2022

El FESTIVAL INTERNACIONAL DE TEATRO CLÁSICO DE MÉRIDA ha sido galardonado este mes de noviembre con la Medalla de oro de las artes escénicas 2022 otorgada por la Academia de las Artes Escénicas.
---
Vídeo: Antonio Banderas y Marta Ribera cantan 'Aquest eclipsi del cor'

November 21, 2022

El pasado 7 de noviembre la cadena autonómica catalana TV3 presentó una particular versión en catalán de Total eclipse of the heart (Aquest eclipsi del cor) interpretada por Antonio Banderas y Marta Ribera acompañados por la Orquesta Sinfónica del Gran Teatre del Liceu y dirigidos por el maestro Josep Pons.
---
Halloween llega al Espacio Ibercaja Delicias

October 26, 2022

Entre los próximos 28 de octubre y 1 de noviembre, el Espacio Ibercaja Delicias, hogar de DIRTY DANCING, CHARLIE Y LA FÁBRICA DE CHOCOLATE y de el LABERINTO de Tim Burton, organizará una serie de actividades y promociones relacionadas con la noche de Halloween.
---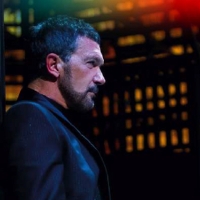 COMPANY comienza su venta de entradas

October 26, 2022

Tras su estreno en Málaga y su paso por Barcelona, COMPANY anunció la pasada semana su estreno en Madrid el próximo 17 de noviembre en el Teatro Albéniz protagonizado por Antonio Banderasacompañado por un reparto de lujo compuesto por María Adamuz, Albert Bolea, Lorena Calero, Javier Enguix, Laura Enrech, Lydia Fairén, Robert González, Dulcinea Juárez, Silvia Luchetti, Julia Möller, Paco Morales, Marta Ribera, Carlos Seguí, Rai Borrell, Bealia Guerra, Beatriz Mur, Álvaro Puertas y Lourdes Zamalloa.
---
Ganadores de la 5ª edición de los Premios de TeatreBarcelona

October 12, 2022

El pasado martes 26 de septiembre tuvo lugar la gala de la 5ª edición de los premios TeatreBarcelona, donde L'ORENETA EL MUSICAL y GUILLERMOTA se coronaron como los espectáculos más premiados.
---