CINDERELLA Comes to Seoul Arts Center This June!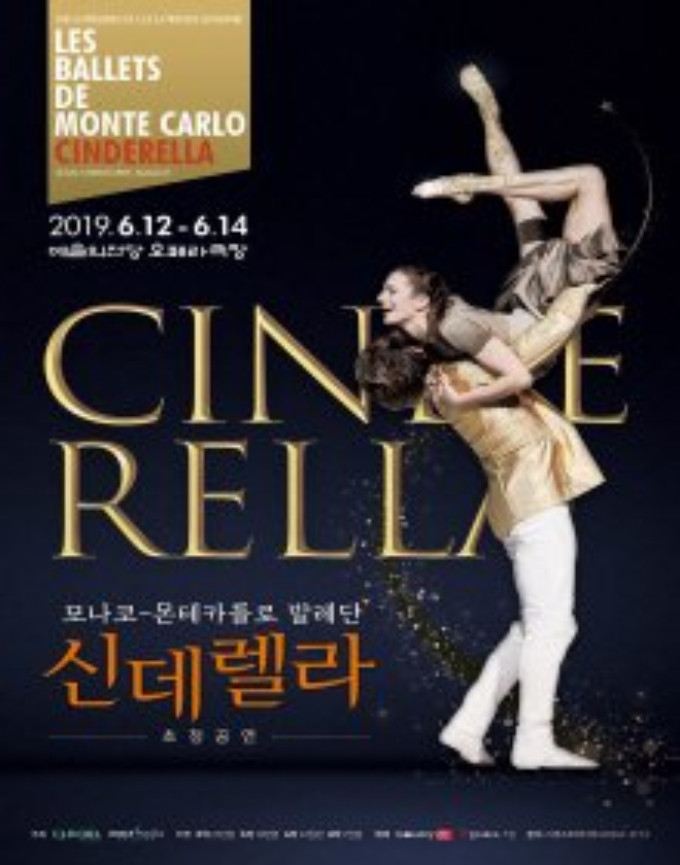 CINDERELLA, the ballet, is coming to Seoul Arts Center in South Korea from June 12 to 14, 2019.
Cinderella misses the days she was happy with her father and mother. Dad is no longer an old dad, and she suffers from envy, jealousy, and violence in her stepmothers and stepmother daughters.
The stepmother and the daughters who received the invitation to the Royal Ball leave to the ballroom, and Cinderella is left alone with the housework. In front of the gloomy Cinderella, her mother-in-law's fairy appears. The fairy dresses Cinderella with the dress she wore at the last ball, and magically sparkles Cinderella's feet.
Clowns, fairies, stepmothers, daughters, dads, princes and their friends appear in the ballroom. Stepmothers and daughters try to tempt the prince, but it is useless.At this time, someone informs the prince about the appearance of a strange woman.
Meanwhile, Cinderella's dad finds a wife who is dead in the fairy. Dad, confused, goes to memory and reality and sticks to the fairy.
There is a beautiful Cinderella in front of the prince's eyes with shiny feet. The prince who understands modest love in front of Cinderella kneels down.
The fairy tells Cinderella that it is time to go back. Hurriedly leaving the chair of the ballroom, Cinderella's shiny feet can be seen.
The clown takes the foot of Cinderella, and the prince and friends go on a journey to find her with only the picture. The fairy who saw the wandering to find her leads the prince to Cinderella. Even in this situation, the stepmother's daughters are bustling to tempt the prince, but the prince finds her feet shining brightly among their bare feet.
Cinderella's father refuses to stepmother, and dances love until the fairies and her breath are exhausted.
For tickets and more information, please visit http://www.sac.or.kr/SacHome/perform/detailE?searchSeq=37277
Related Articles View More South Korea

Stories

Shows
More Hot Stories For You