South Korea Newsroom
The latest news on live + streaming theatre in South Korea.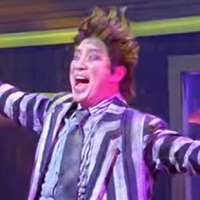 Video: The Korean Cast of BEETLEJUICE Performs 'That Beautiful Sound'
by Alexa Criscitiello on July 30, 2021 in South Korea
Check out a new clip from BEETLEJUICE in South Korea! Watch as the cast performs the show stopping number, 'That Beautiful Sound' here!