Click Here for More Articles on STUDENT CENTER - COLLEGE EDITION
'Ballet Stars Of New York' Come To Koger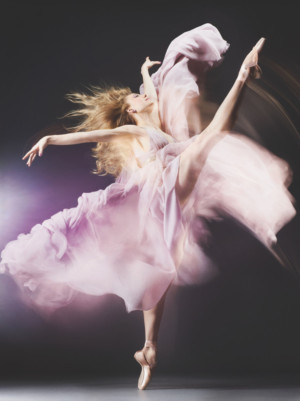 Five principal dancers from the New York City Ballet, including 2017 Tony nominee Robert Fairchild, will grace the Koger Center stage April 15, as the University of South Carolina Department of Theatre and Dance presents the 13th Annual Ballet Stars of New York Gala Performance.
Show time is at 5:30pm. Tickets for the performance are $35 for Orchestra seating, $25-$30 for balcony seating, and $15 for students. Tickets can be reserved through the Koger Center box office by phone 803-777-5112 or online at www.kogercenterforthearts.com. The Koger Center is located at 1051 Greene St.
The evening's special guests are among the world's leading dance luminaries, having ascended to the highest ranks of the renowned New York City Ballet. Featured will be Columbia native Sara Mearns, Megan Fairchild, Jared Angle, Anthony Huxley and Robert Fairchild, who retired from the NYCB in October of 2017 as a Principal Dancer to pursue a flourishing career on the musical theatre stage. He was nominated for a Tony in 2017 as Leading Actor in a Musical for his debut in An American in Paris, and most recently appeared as The Creature in the off-Broadway production of Mary Shelley's Frankenstein, which he also choreographed.
Several other featured artists for this year's Ballet Stars have also crossed over to the Broadway stage in recent years. Megan Fairchild (Robert's sister) appeared in the Tony-nominated revival of On the Town in 2015 and Sara Mearns landed a leading role in The Red Shoes in 2017. Choreographer Justin Peck, whose work will be performed for the concert, was choreographer for a revival of Carousel, currently running at the Imperial Theatre.
Mearns, described in The New York Times as "very possibly the most talked of ballerina in America," began her ballet training at Columbia's Calvert-Brodie School of Dance, under the tutelage of Ann Brodie. She first gained major recognition with the New York City Ballet in 2006 performing the lead role of Odette/Odile in Peter Martin's Swan Lake. She was promoted to Principal Dancer in 2008, and has since earned high praise for her roles in, among many other ballets, The Nutcracker, Serenade, and Walpurgisnacht. In recent years, Mearns has expanded her celebrity through performances on Broadway, a Bessie Award-winning performance in Paul McCartney's Ocean's Kingdom, and participation in fashion campaigns for such brands as Cole Haan, Danskin and Guerlain.
These special guest artists will perform alongside dancers from the USC Dance Company, with music accompaniment from a live orchestra conducted by Nyamka Odsuren. Scheduled for the concert are Peck's contemporary ballet duet The Bright Motion, as well as two legendary works by George Balanchine, Allegro Brillante and Stars and Stripes. The joyous Allegro Brillante, set to Tchaikovsky's Piano Concerto No. 3 (to be performed on stage by Dr. Claudio Olivera), was described by its creator as "everything I know about classical ballet in thirteen minutes." Stars and Stripes brings the patriotic marches of John Phillip Sousa exuberantly to life for a crowd-pleasing concert finale.
"It's a great experience for our students because they get the opportunity to dance with world class dancers on the stage of the Koger Center with a full orchestra, which is not something they normally get to do," says concert director Stacey Calvert, a former soloist with the NYCB. "It also gives them an understanding of the level of talent and hard work that it takes to become a principal dancer with the New York City Ballet. It's just an experience they'll never forget."
An elegant gala fundraiser will follow the performance. A special ticket, available only through the USC Dance Program office, will admit guests to the party, to be held backstage at the Koger Center. The party will include fine cuisine by Horseshoe Catering and dancing to the music of Eight Track Parade. The ticket also provides guests orchestra seating during the concert and complementary valet parking.
Gala tickets are $150 per person, and are available by calling Sabrina McClure in the USC Dance Program at 803-777-1001. Sponsorship opportunities for the evening are also available, with levels ranging from $500 to $10,000. All proceeds benefit scholarships for the talented students in the university's fast-growing dance program, recently described in Dance Magazine as "one of the top three university programs to consider for classical ballet training."
Related Articles
More Hot Stories For You