The Fugard Theatre Brings Acclaimed Production of Iconic Musical KING KONG Home to Joburg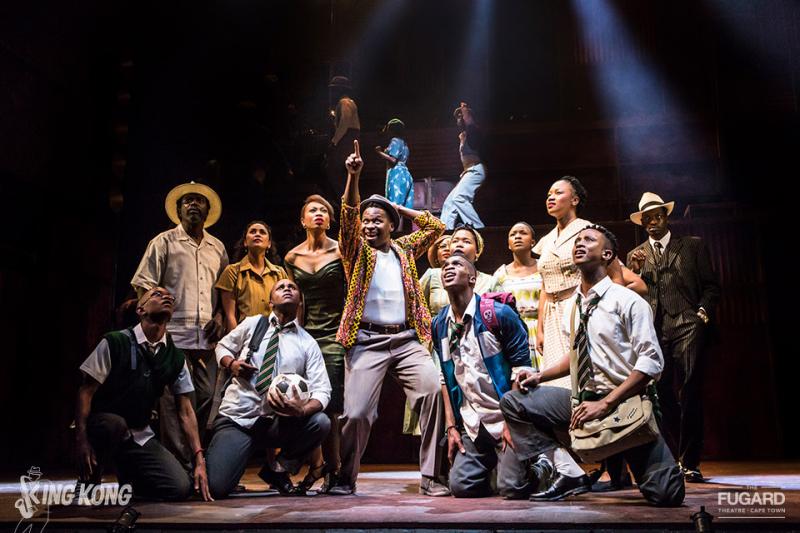 Over half a century since the world premiere of the original production of KING KONG, Eric Abraham and the Fugard Theatre bring this legendary and iconic musical home to Johannesburg. The run will come hot off the Cape Town season, which is currently playing to rave reviews, rapturous responses and sold-out houses at the Fugard Theatre.
The original historic show, South Africa's first black musical set in Sophiatown in Johannesburg in the late-fifties, opened at the Wits University Great Hall on 2 February 1959. The original lyrics for the show, set to the wildly exhilarating music of Todd Matshikiza, were written by Pat Williams, who also wrote a first draft of the book, which was revised and completed by Harry Bloom. Arthur Goldreich designed the sets for the original production with original musical direction by Stanley Glasser.
Nelson Mandela and his wife, Winnie Madikizela-Mandela, were in the opening night's multiracial audience. Of this momentous occasion, the Sunday Times raved that "theatre in South Africa has taken an enormous leap" while the Golden City Post wrote "tears of exultation as I feel that a new era in Non-White entertainment has been born with the production of KING KONG. I became breathless with the splendour of the production." The production then toured South Africa for two years and was seen by 200 000 South Africans, playing to record-breaking mixed race audiences at the time when apartheid was being implemented, before transferring in February 1961 to London's West End for a 200-performance run. KING KONG helped in part to launch the international careers of Miriam Makeba and Hugh Masekela, among many others.
KING KONG tells the story of heavyweight fifties boxing champion Ezekiel Dlamini, whose self-appointed ring name was King Kong. Born in Vryheid in the then Orange Free State, Dlamini himself became an unwitting symbol of freedom and the wasted power of his people under apartheid. After a meteoric boxing rise, Dlamini's life degenerated into drunkenness and gang violence. In 1957, Dlamini was to become a classic Greek tragic figure when, in a fit of jealousy, he killed his girlfriend and at his trial asked for the death sentence to serve as a warning to others. Instead, the white judge, refusing to take instruction from a black defendant, sentenced Dlamini to twelve years hard labour. Three months later, King Kong was found drowned in a dam on a prison farm. At 36 years of age, King Kong had taken his destiny into his own hands and, inadvertently, become a legend.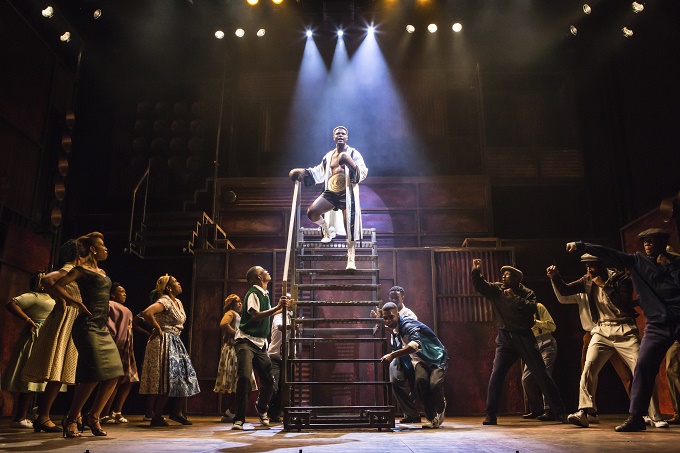 The Fugard Theatre's production is directed by Jonathan Munby, who directed the Fugard Theatre's production of A HUMAN BEING DIED THAT NIGHT with Noma Dumezweni, the only double Olivier award-winning Southern African actor, and will next stage KING LEAR with Sir Ian McKellen for the Chichester Festival in the UK. South African star choreographer and recent French Legion D'Honneur recipient Gregory Maqoma will choreograph the production, Mdu Kweyama will serve as associate director.
The Fugard Theatre's revival of the show features a revised book, with additional lyrics, by Academy Award nominated screenwriter and playwright, William Nicholson (SHADOWLANDS, GLADIATOR). Additional music and musical arrangements are by Charl-Johan Lingenfelder (WEST SIDE STORY, FUNNY GIRL), who also acts as co-musical director for the production along with Sipumzo Trueman Lucwaba. Daniel Galloway, the Executive Director of the Fugard Theatre comments:
The Fugard Theatre is proud to be bringing this revered and iconic musical home to Johannesburg featuring a supremely talented all South African cast and stellar creative team. KING KONG - THE MUSICAL has a special connection with Johannesburg, as it was, in the words of Esme Matshikiza, composer Todd Matshikiza's wife, 'so deeply rooted in Johannesburg's urban culture of the time.' We are honouring those roots and, while remaining true to the original production, our Fugard Theatre KING KONG will reimagine the musical for the 21st Century.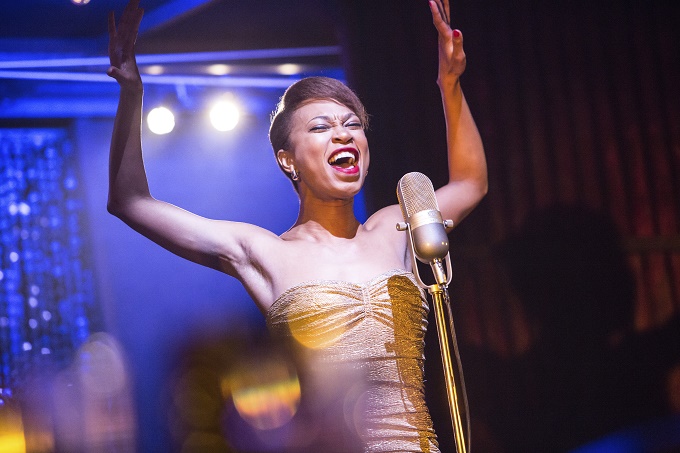 The set design for KING KONG is by Paul Wills, costume design by Birrie le Roux, lighting design by Tim Mitchell, and sound design by Mark Malherbe.
Cast in the title role of King Kong is South African actor, singer and dancer, Andile Gumbi. Gumbi made his Broadway debut as Simba in Disney's THE LION KING and has starred in productions of this musical in London, Sydney, Melbourne, Shanghai and South Africa. Gumbi, who was voted by The Sowetan as one of Mzansi's Sexiest Top 12 celebs in 2015, plays Zweli in the Mzansi Magic soap opera ISIBAYA, which was voted most popular TV soap at the 2017 SAFTA Awards.
Multiple award-winning actress and singer-songwriter Nondumiso Tembewill be recreating the role of Joyce, which propelled Miriam Makeba to international fame in the original production. Tembe's extensive list of credits include HBO's Golden Globe and Emmy-award winning TRUE BLOOD, SABC's GENERATIONS and the History Channel's military drama SIX as well as the film ZULU WEDDING, opposite Darrin DeWitt Henson. She won the Naledi Theatre Award for Best Actress in a Supporting Role in 2014 for her portrayal of Susan in David Mamet's RACE, which toured South Africa and to the Edinburgh Festival. Her debut album, IZWI LAMI - MY VOICE, received much acclaim including a Metro FM Music Award for Best Music Video.
The Fugard Theatre's KING KONG cast also includes Sne Dladla as Pop, Tshamano Sebe as Jack, Ntambo Rapatla as Miriam, Lerato Mvelase as Petal, Sanda Shandu as Lucky and Sabelo Radebe as Caswell. Also performing, in the ensemble, are Joel Zuma, Ben Kgosimore, Athenkozi Mfamela, Shalom Zamisa, Sibusiso Mxosana, Aphiwe Menziwa, Namisa Mdlalose, Siphiwe Nkabinde, Lungelwa Mdekazi, Dolly Louw, Barileng Malebye, Edith Plaatjies, Rushney Ferguson and Given Mkhize.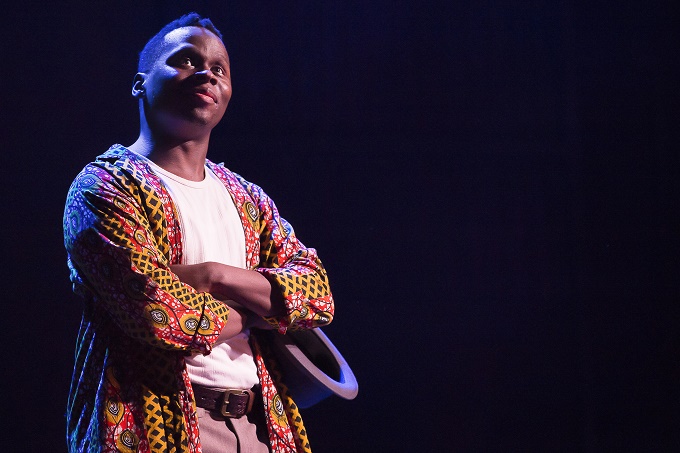 A live 9-piece band, under the direction of Sipumzo Trueman Lucwaba, will accompany the action at every performance. The songs from the score, including "Back of the Moon", "King Kong" and "Sad Times, Bad Times," have become popular South African favourites and are firmly entrenched in this country's musical history. The cast recording was the first release of an all black production in South Africa and unusual in that the libretto was included with the record.
The UK's Portobello Books publishes KING KONG lyricist and original book writer Pat Williams' personal memoir of the original musical, OUR KNOT OF TIME AND MUSIC, to coincide with the Fugard's production, which Athol Fugard called "an extraordinary memoir of the first ever South African musical, which has since acquired mythical proportions." The book will be available for sale during the run of KING KONG.
KING KONG transfers to the Mandela Theatre in Johannesburg following the completion of its run at the Fugard Theatre in Cape Town, where it performs Tuesdays through Saturdays at 20:00, with a 16:00 matinee performance on Saturdays, on 2 September. Tickets for the Capetonian season range from R130 to R280 and are available through Computicket. The Gauteng transfer runs from 12 September - 8 October, on Tuesdays through Saturdays at 20:00, with 16:00 matinees on Saturdays and Sundays. Tickets range from R150 to R350 and are available through Webtickets. For further information about KING KONG, visit the production's official website.