Birth Place: SOUTH AFRICA
Latest News on Hugh Masekela
Hugh Masekela Awards and Nominations
Drama Desk Awards - 1988 - Outstanding Music
Hugh Masekela, Sarafina
Hugh Masekela News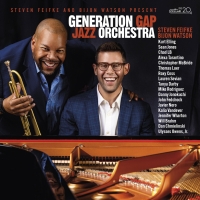 Pianist Steven Feifke And Trumpeter Bijon Watson's GENERATION GAP JAZZ ORCHESTRA Now Available
by Chloe Rabinowitz - Sep 9, 2022
Celebrated Pianist, composer, arranger/orchestrator and conductor Steven Feifke has joined forces with trumpet titan Bijon Watson on the eponymous debut album of their star-studded new ensemble, the Generation Gap Jazz Orchestra.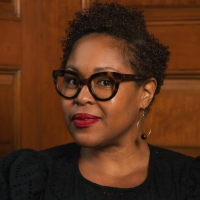 651 ARTS Announces New Executive Director Toya Lillard
by A.A. Cristi - Aug 8, 2022
651 ARTS - Brooklyn's premier organization for the African Diasporic performing arts - today named Toya Lillard as the renowned institution's Executive Director. Lillard, who initially joined 651 as Interim Executive Director in May of this year, was appointed in a more permanent capacity by the organization's Board of Trustees to a three-year term in the role.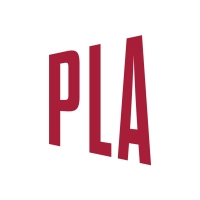 Jazz, World Music, Early Music, Theatre, Family Fun & More Announced for Penn Live Arts 2022-23 Season
by Chloe Rabinowitz - May 6, 2022
Penn Live Arts has announced its 2022-23 season, curated by Executive and Artistic Director Christopher A. Gruits, and celebrating 50 years of exceptional, multi-disciplinary performing arts at the University of Pennsylvania.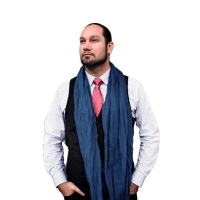 Flushing Town Hall Welcomes Victor Provost in May
by Stephi Wild - Apr 26, 2022
On Saturday, May 21st, steel pannist Victor Provost, who is widely regarded as one of the world's leading voices on the unique, and often misunderstood, steelpan, will deliver his signature Trinidadian steelpan performance at Flushing Town Hall.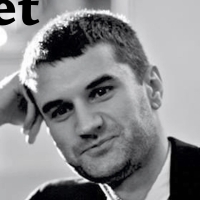 New York Jazz Master With New Hampshire Roots Comes Home
by A.A. Cristi - Mar 7, 2022
He was born and raised in Hudson, New Hampshire. He moved to New York to attend NYU and fine-tune his jazz skills. Now an acclaimed jazz musician, Alex Minasian returns to his home state this Friday, March 11, to perform at Jaffrey's The Park Theatre with his star-filled quartet.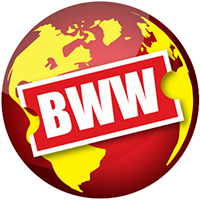 651 Announces Additional Details For Its 2022 FOREWORD, FORWARD: A Bridge Season
by A.A. Cristi - Mar 4, 2022
651 ARTS, Brooklyn's premier institution for the African Diasporic performing arts, today unveiled additional details for its 2022 season - FOREWORD, FORWARD: A Bridge Season.
Somi Releases 'Khuluma' Featuring Msaki
by Michael Major - Feb 28, 2022
GRAMMY-nominated vocalist Somi unveils "Khuluma" featuring Msaki. The track comes from the East African singer-songwriter's forthcoming album. The fifth studio record from Somi honors the late South African singer-songwriter and civil rights activist Miriam Makeba; and its March 4 release date marks what would have been Makeba's 90th birthday.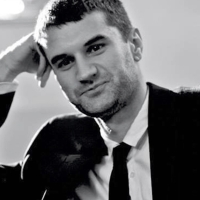 New York's Alex Minasian Quartet To Play Park Theatre
by A.A. Cristi - Feb 22, 2022
A new jazz master is coming to the Monadnock Region to perform his special musical magic. With two degrees from NYU, Alex Minasian has, at a remarkably young age, established himself as a versatile pianist, educator, and impresario in many different musical genres.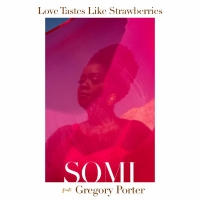 SOMI & Gregory Porter to Release 'Love Taste Like Strawberries'
by Michael Major - Feb 10, 2022
On February 11th and just in time for Valentine's Day, Grammy-nominated vocalist SOMI will release her new single, "Love Tastes Like Strawberries," featuring two-time Grammy Award-winning songwriter and vocalist Gregory Porter. The track is from Somi's fifth studio album, Zenzile: The Reimagination of Miriam Makeba. Pre-save the new album now!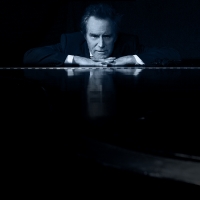 The Lisa Smith Wengler Center for the Arts Presents An Evening with JD Souther
by A.A. Cristi - Sep 30, 2021
GRAMMY-nominated singer/songwriter JD Souther brings an intimate concert experience to Pepperdine University's Smothers Theatre in Malibu on Thursday, October 7, 2021 at 8 p.m.
Hugh Masekela Frequently Asked Questions
How many shows has Hugh Masekela written?
Hugh Masekela has written 1 shows including Sarafina! (Composer/Lyricist).
What awards has Hugh Masekela been nominated for?
Outstanding Music (Drama Desk Awards) for Sarafina .