PEN SA and ICA to Commemorate Day of the Imprisoned Writer at Centre For The Book this November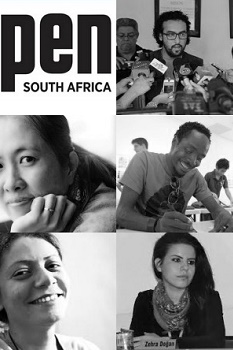 PEN South Africa and the Institute for Creative Arts will commemorate PEN's Day of the Imprisoned Writer this November. It is a day that marks, globally, the persecution and imprisonment of writers peacefully exercising their right to freedom of expression. Each year PEN monitors and campaigns on behalf of hundreds of writers around the globe who are harassed, persecuted, attacked, forced into exile and even killed as a result of their peaceful free expression work.
PEN's Day of the Imprisoned Writer aims to celebrate literature and free expression and to declare solidarity with imprisoned writers everywhere. Readings by Gabeba Baderoon (THE DREAM IN THE NEXT BODY, A HUNDRED SILENCES), Damon Galgut (THE GOOD DOCTOR, IN A STRANGE ROOM), Mark Gevisser (THABO MBEKI: THE DREAM DEFERRED, LOST AND FOUND IN JOHANNESBURG), Siphokazi Jonas (Word and Sound International Youth Festival, Poetry Africa), Nick Mulgrew (STATIONS, THE FIRST LAW OF SADNESS) and Toni Stuart (HERE TO LISTEN, FROM MY VIEW) will be presented.
With updates being provided on the cases of Dareen Tatour and Dr Stella Nyanzi, five specific cases from around the world that represent the type of threats and attacks faced by our writers globally.
Cesario Alejandro Félix Padilla Figueroa from Honduras, a journalism graduate, student leader, and board member and founding member of PEN Honduras, was convicted of 'usurpation' at the National Autonomous University of Honduras in June this year. PEN International believes that Padilla Figueroa and other university students are being persecuted for exercising their right to freedom of expression, association and assembly. Read more about his case here.
Vietnam's Nguyen Ngoc Nhu Quynh, popularly known by her pen name Me Nâm (Mother Mushroom), was convicted earlier this year of 'conducting propaganda against the Socialist Republic of Viet Nam' and sentenced to ten years in prison. PEN International believes that she is being targeted for peacefully exercising her right to freedom of expression. Read more about her case here.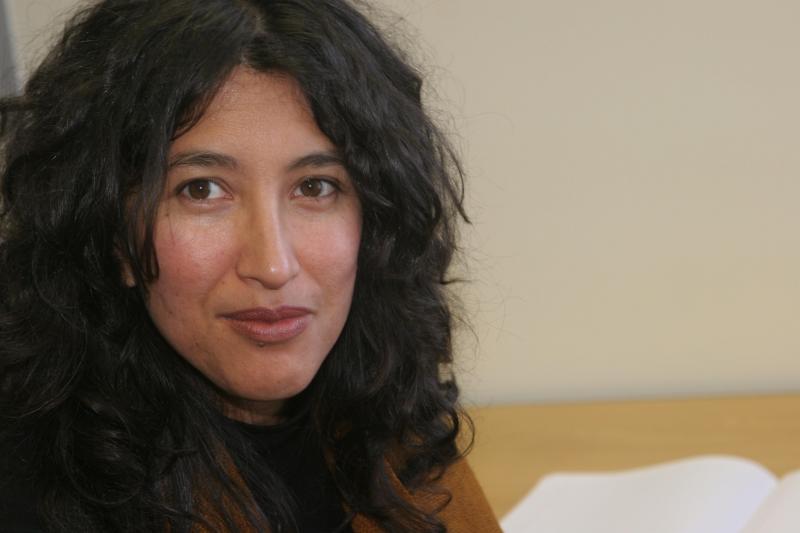 Ramón Esono Ebalé, from Equatorial Guinea, is an award-winning cartoonist and activist. Two months ago, he was arrested in Malabo, the capital of Equatorial Guinea and initially questioned by security agents in relation to his cartoons, which are critical of President Obiang and other government officials. News outlets reported a few days later that Ebalé, who is also known by the alias Jamón y Queso, is being investigated for alleged money laundering and counterfeiting money. He is currently being held in preventive judicial detention while further investigations are conducted. Read more about his case here.
Syria's Razan Zaitouneh is a human rights defender, blogger, lawyer and co-founder of the Violations Documentation Centre in Syria. In 2013, Zaitouneh, along with her colleagues Samira al-Khalil, Nazem Hamadi and Wa'el Hamada were abducted during a raid on their offices in Douma, near Damascus, by a group of armed men. They had been documenting human rights violations after fleeing the Syrian government-controlled area. There has been no news of their whereabouts since their abduction, but they are presumed to be detained by an armed Islamic group in control of Douma. Read more about her case here.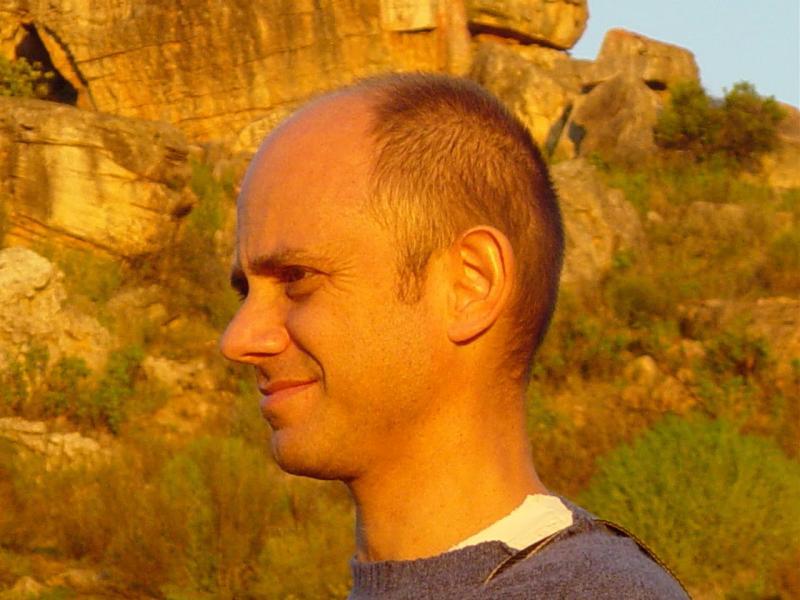 Zehra Dogan, from Turkey, is serving a prison sentence following a conviction earlier this year of 'propagandising for a terrorist organisation' for her work as a painter and journalist. PEN International considers her imprisonment a violation of her right to freedom of expression as an artist and a journalist and is calling for her immediate and unconditional release. Read more about her case here.
PEN's Day of the Imprisoned Writer takes place on 15 November at 18:00 for 18:30 at the Centre for the Book in the Cape Town city centre. Entrance to the event is free. As seating is limited, supporters are requested to confirm their attendance by emailing PEN South Africa.