Youth - 2019 - Off-Broadway
Diving head first into Malleson's life-long obsessions, sex and social justice - Youth, first published and produced in 1916, is a backstage comedy; the story of a young playwright's first theatrical endeavor-and first love. Youth is charged with passion and rides on a wave of breathtaking prose and youthful energy.
In Youth, audiences will see what drew Malleson to Chekhov's story of the artist who questions the value of art and beauty. You can also see Malleson becoming the playwright who would write Yours Unfaithfully and Conflict.
(New York, NY)
424 West 42nd St. (9th & 10th)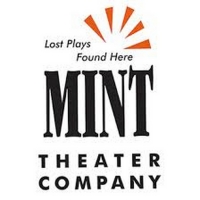 by Alexa Criscitiello - October 24, 2019
Mint Theater Company Producing Artistic Director Jonathan Bank today announced that before Mint presets the World Premiere pairing of Chekhov/Tolstoy: Love Stories, adapted for the stage by Miles Malleson (playwright of the acclaimed Mint productions Conflict and Yours Unfaithfully), Mint will present a staged reading of Malleson's first full-length play Youth, for one night only on Monday October 28th at 7:30pm at Theater Row (410 West 42nd Street between 9th and Dyer Avenues). Matt Dickson directs a cast featuring Kate Abruzzese, Donald Corren, Margaret Daly, Christian DeMarais, Andrew Fallaize, Michael Frederic, Alex Mandell, Brenda Meaney, Ned Noyes, and Tommy Schrider.