Photo Flash: WAR PAINT Cast Members Perform for Seniors at Services & Advocacy for GLBT Elders in Midtown
Sing For Your Seniors brought cast members of Broadway hit "War Paint" to perform for senior members of the LGBT community in SAGE's midtown headquarters on August 10th. They sang numbers from their show and some of their favorite Broadway standards for their enthusiastic audience.
"So many of these people grew up with Broadway being one of the few places that celebrated differences and diversity, and LGBT stories and people, so it has a special place in people's hearts," says Christian Appel, SAGE's Women's Program Coordinator. "And many of them worked on Broadway for years, so it's wonderful for people who are currently working on Broadway to come back and share what's new and happening now with them. And great to have older people on Broadway coming here to perform, because that's not something we see very often here. We often have younger performers, so to have people the same age as them come in is particularly wonderful."
Angel Reda, who plays Heiress, Miss Smythe, Arden Girl and others in "War Paint," says singing for seniors at SAGE "is giving back in a different way. There's a joy to our singing here and there's no pressure. We're just having a great time, and it's a good bonding experience for our company. We never get to hear each other sing offstage, different tunes, so it's wonderful for us as performers."
"It's so special to come together as a company to sing for this amazing group of seniors, who were so wonderful and receptive," says Stephanie Rothenberg, who plays Dorian Leigh, Arden Girl and others. "I actually grew up doing community service as a kid for seniors in Nashville, so this feels like coming home and doing something I love to do."
Sing For Your Seniors, a non-profit organization, is in its twelfth year of bringing the joy of music and community connection to senior centers, nursing homes and hospitals throughout New York City and beyond. Its "War Paint" performance was the sixteenth in its ongoing series of Broadway Sessions, which has included casts from "Fun Home," "Kinky Boots," "Beautiful," "Chicago" and "Bandstand."
"Performing at SAGE is at the heart of what Sing For Your Seniors is all about," says Jackie Vanderbeck, Sing For Your Seniors' producing artistic director. "We want to make sure that LGBT seniors stay connected, and one of the ways we can help do that is through our monthly concerts and visits. Whenever I invite a Broadway cast to perform with Sing For Your Seniors, they're always excited to come to SAGE."
Also performing numbers from "War Paint" and songs of their own choosing were cast members John Dossett, Mary Ernster, David Girolmo, Mary Claire King, Barbara Marineau, Donna Migliaccio, Stephanie Jae Park and Tally Sessions, with Paul Staroba on the piano.
Sing For Your Seniors thanks Broadway Cares/Equity Fights AIDS for its ongoing support.
For more information: www.singforyourseniors.com, http://www.warpaintmusical.com, http://www.sageusa.org
Photo Credit: Amanda Taraska


Angel Reda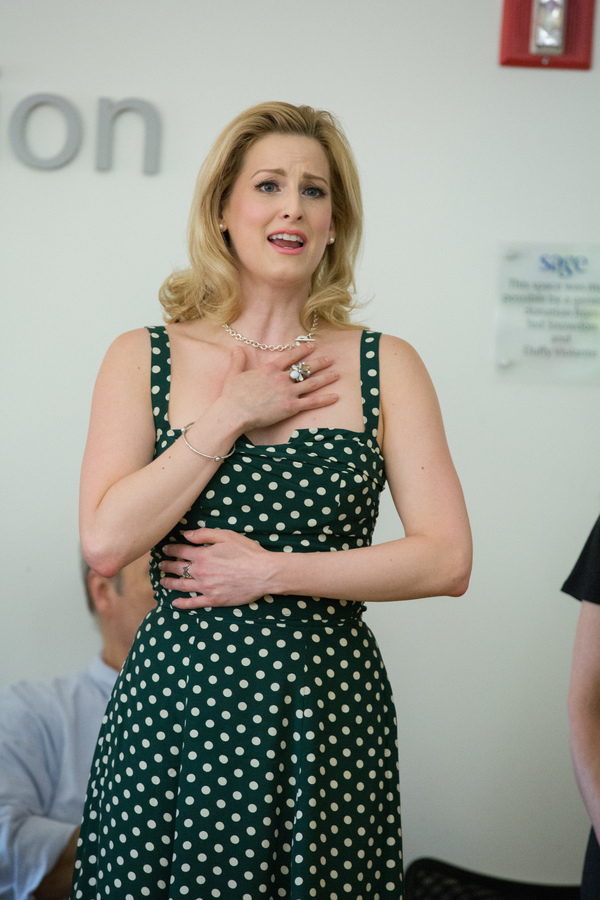 Angel Reda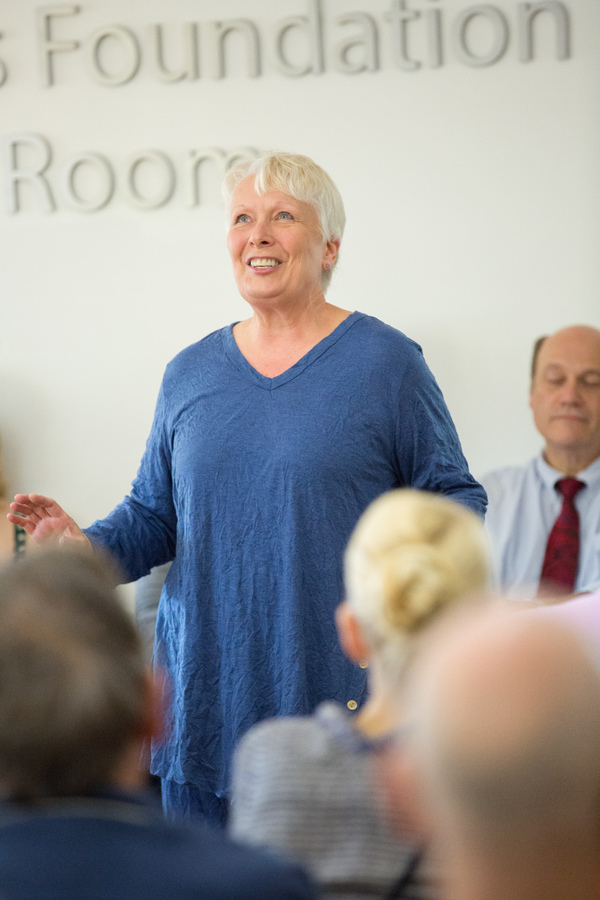 Barbara Marineau

The Cast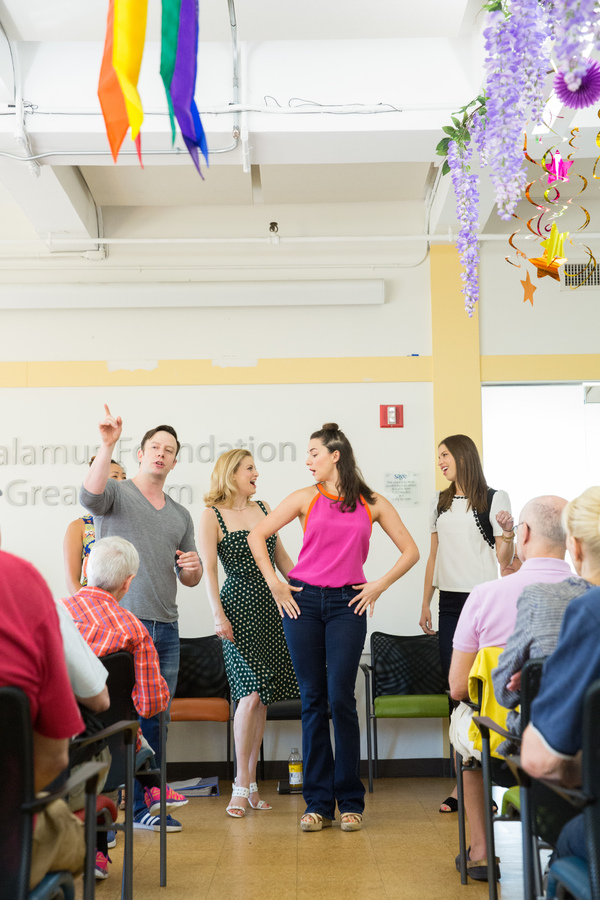 The Cast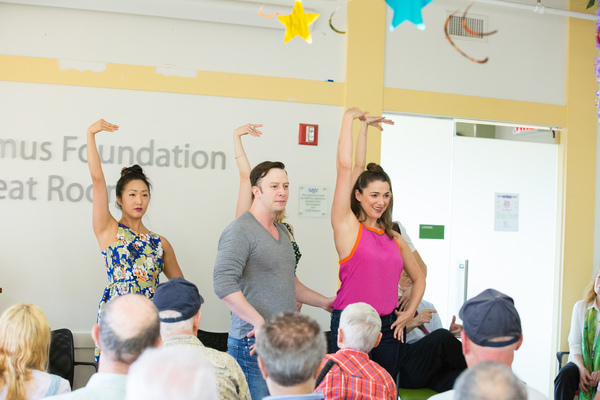 The Cast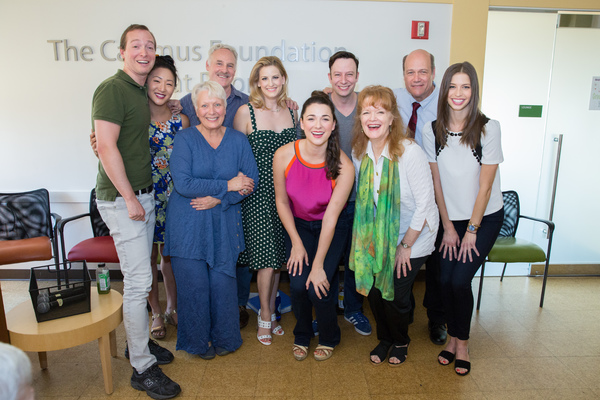 The Cast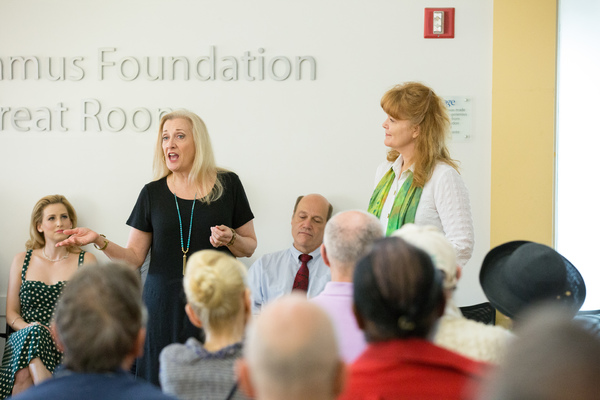 Donna Migliaccio, Mary Ernster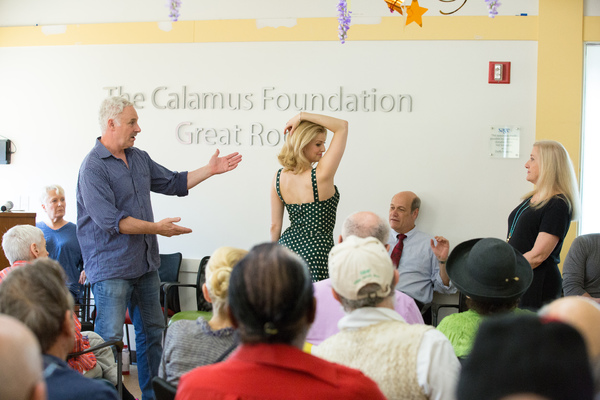 John Dossett, Angel Reda, Donna Migliaccio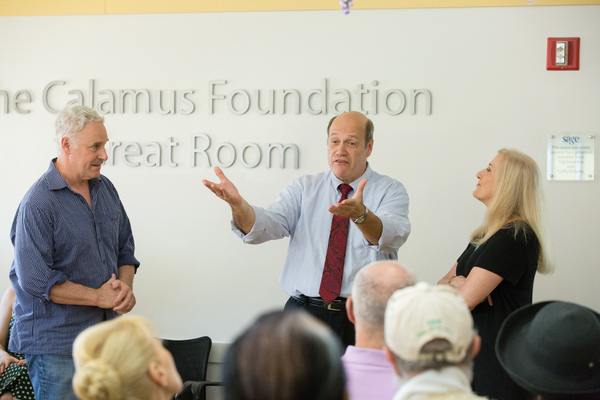 John Dossett, David Girolmo, Donna Migliaccio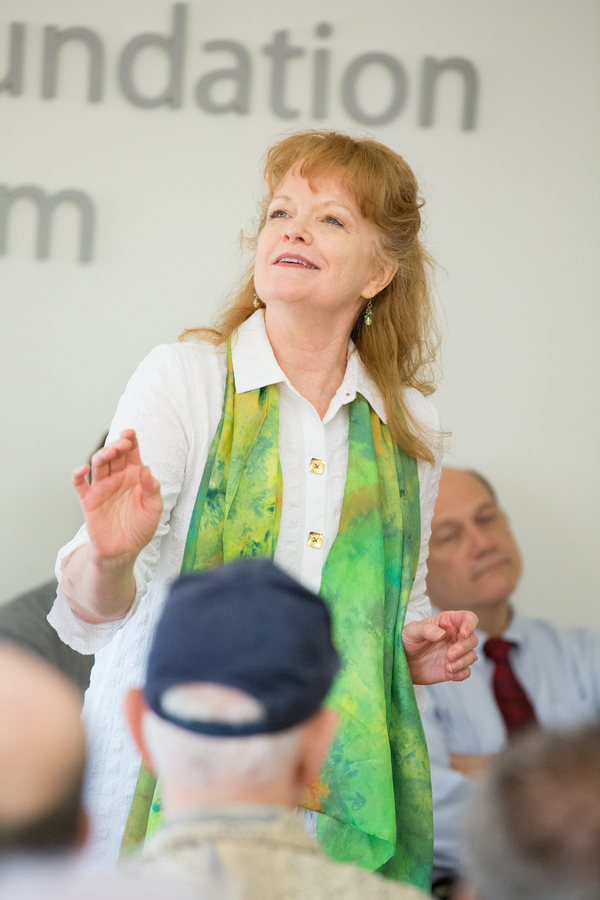 Mary Ernster

Stephanie Rothenberg, Mary Ernster

Stephanie Rothenberg
Stephanie Jae Park

Tally Sessions, Stephanie Jae Park

Tally Sessions, Stephanie Jae Park

Tally Sessions