Translations - 2019 - West End
Following a sold-out run in 2018, Ian Rickson's exquisite production of Brian Friel's masterpiece returns.
Ciaran Hinds (Game of Thrones, Girl from the North Country) reprises his critically acclaimed role of patriarch and schoolmaster, Hugh, whose livelihood and culture are at risk.
Owen, the prodigal son, returns to rural Donegal from Dublin. With him are two British army officers. Their ambition is to create a map of the area, replacing the Gaelic names with English. It is an administrative act with radical consequences.
Schedule
Running Time: 2 hours and 30 minutes with one intermission
(London, )
(Waterloo) South Bank
London,
Translations West End Cast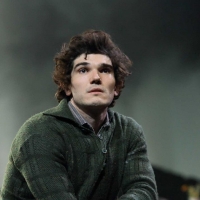 by Rona Kelly - October 30, 2019
Following an incredible journey with The Ferryman through to Broadway, Fra Fee returns to London for Translations this year.