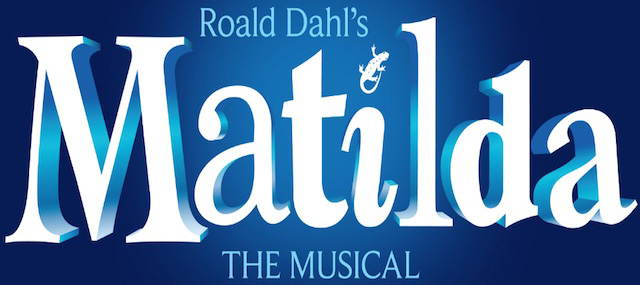 Click Here for More Articles on MATILDA
Original Mrs. Wormwood Lesli Margherita Will Return to MATILDA This September
Lesli Margherita, Broadway's original Mrs. Wormwood, returns to Matilda the Musical at the Shubert Theatre beginning September 6, 2016.
Lesli Margherita is thrilled to return to Mrs. Wormwood, the role that she created on Broadway. She most recently starred on as Mona Kent on Broadway in Dames at Sea. Lesli won the 2009 Laurence Olivier Award for her performance as Inez inZorro The Musical in London's West End. Her numerous stage credits include Man of La Mancha (Aldonza), Kiss Me Kate (Kate, Ovation Award - Best Actress),Showboat (Julie, Goodspeed Opera), Little Shop of Horrors Audrey, (La Mirada),Spamalot (Lady of the Lake), She Loves Me (Ilona), Michael John LaChiusa's See What I Wanna See, Rated RSO, and Jason Alexander's Damn Yankees (Gloria, Reprise). She can be seen this fall starring in the film "Opening Night" opposite Topher Grace and Taye Diggs. Last year Lesli published Neck Punch and Carry On: Advice from the "Queen," a series of 'inspirational' messages inspired by her popular Twitter feed (@Queenlesli). The book, which debuted at #1 on the Humor charts, is available exclusively on iBooks. She is the creator/star of 'Ship Happens', the popular Broadway.com vlog (also on YouTube), and previously created the Broadway.com vlog 'Looks Not Books' which chronicled her time in "Matilda The Musical." Lesli's critically acclaimed nightclub acts Broad and All Hail the Queencontinue to play to crowds in NY & LA.
Produced by the Royal Shakespeare Company and The Dodgers, Matilda the Musical opened to rapturous reviews. Celebrated on 10 "Top Ten" lists of 2013, the production received four Tony Awards® and a Tony® Honor for Excellence in the Theater for each of the four girls who shared the title role, as well as two Outer Critics Circle Awards, five Drama Desk Awards including Best Musical, and the New York Drama Critics Circle Award for Best Musical.
The Tony Award® winning Matilda the Musical will close on January 1, 2017. By then it will have played 37 previews, 1,555 regular performances, and one Actors Fund performance. The production opened on April 11, 2013 (previews began March 4) at the Shubert Theatre (225 West 44th Street). Matilda the Musical has paid back its $16 million investment on Broadway, making the show a rare hit simultaneously on Broadway and in London's West End.
The ongoing London production of Matilda the Musical received seven 2012 Laurence Olivier Awards, including Best New Musical, securing its place in the Guinness Book of World records for Most Olivier Award wins by any musical, ever.
MATILDA THE MUSICAL is currently the 76th longest running musical in Broadway history.
MATILDA THE MUSICAL made its Australian Premiere at Sydney Lyric Theatre on August 20, 2015 and continues in Melbourne. The North American Tour commenced in May 2015, and has included stops in New Haven, Los Angeles, San Francisco, Seattle, Dallas, Chicago and Washington DC, among others in its first season. The current tour schedule can be found here: http://us.matildathemusical.com/tour/.
The original Broadway cast recording is produced by Broadway Records/Yellow Sound Label and is available digitally and at the Shubert Theatre. It can be ordered at www.BroadwayRecords.com.
MATILDA THE MUSICAL is based on the beloved novel by best-selling author Roald Dahl (Charlie and the Chocolate Factory, Fantastic Mr. Fox). Matilda the Musical is the story of an extraordinary girl who, armed with a vivid imagination and a sharp mind, dares to take a stand and change her own destiny.
MATILDA THE MUSICAL is directed by Tony Award® winner Matthew Warchus, with a Tony Award®-winning book by playwright Dennis Kelly and music and lyrics by Australian comedian, musician and composer Tim Minchin.
The production has costumes and Tony Award®-winning sets by Rob Howell, with choreography by Tony Award® winner Peter Darling, orchestrations, additional music and musical supervision by Christopher Nightingale, Tony Award®-winning lighting by Hugh Vanstone, and sound by Simon Baker.