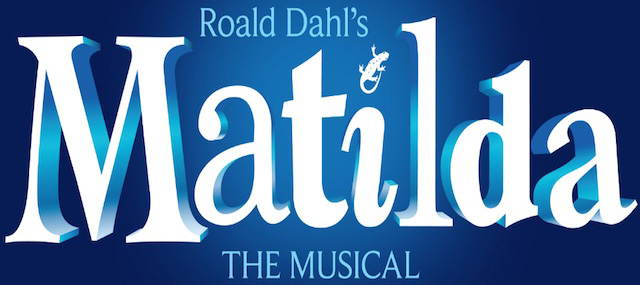 Click Here for More Articles on MATILDA
BWW Interview: Talking Sparkle Shoes and Stamina with MATILDA's Mother of the Year, Lesli Margherita
Lesli Margherita is an Olivier Award winner for her West End debut as Inez in Zorro the Musical. After over 1000 performances getting "Loud" in Matilda the Musical as the villainous Mrs. Wormwood, a role she originated on Broadway, Lesli bid farewell to the grounds of Crunchem Hall and crossed the street to The Helen Hayes to star as uber- diva Mona Kent in the Broadway premiere of Randy Skinner's Dames at Sea.
After a year spent performing her own cabaret shows, creating the award-winning role of Signora Psyche Zinobia in the NYMF production of A Scythe of Time and crossing the country to play Esmerelda in a brand new production of The Hunchback of Notre Dame, Lesli has made her return to the Great White Way, stepping back into the ballroom dancing shoes of Mrs. Wormwood, to close out the Broadway production of Matilda.
BroadwayWorld was able to catch up with Lesli during her first week of performances back at the Shubert to talk sparkle shoes, stamina, saying goodbye to Matilda, and why books (not looks) might be a bigger part of her future. Here's what Lesli had to say:
How have your first shows back been?
You know, it feels like this weird alternate reality. It feels like I never left but it's different. It feels bizarre and awesome, but in the best way. It's my first week and I have a new Mr. Wormwood coming in, so he's the last Mr. Wormwood and that's exciting, so I'm running to get him a bottle of champagne right now.
You did a thousand performances in this show in your first run. After such an extensive period of time in the role, do you need a lot of rehearsal or can you just get right back to it?
I had two days to re-learn everything and then I had a put-in and that was it. So it was four days and now I'm back in the show and it feels great. I had just been doing The Hunchback of Notre Dame in California and luckily that was in the round so I did a ton of running and danced in the show as well, so I felt like, "Well, at least I'll be in good shape when I go back to Matilda." But I literally got off a a red eye, from Hunchback and then went to rehearsal and it totally came back. "Loud" is honestly the hardest number I've ever done and probably will ever do, so I was most concerned about my stamina. Maybe I was delirious because I was so tired but it totally all came back and stamina- wise, I was fine. I'm a performer, so I have to stay in shape and I'm a big spinner, so that helps with numbers like this. I was shocked, but it was all good.
What has it been like switching gears so quickly from Esmerelda who is a heroine in every sense of the word, back to the very villainous Mrs. Wormwood?
That is the best scenario possible. Esmerelda, for me, is more in my wheelhouse where Mrs. Wormwood is actually a bit of a stretch, so to get to do both of those in a week was the most amazing challenge. To go from totally dramatic and grounded to being this over the top, crazed, everything at 100 percent character has been really challenging but so much fun. I'm so lucky that I got to do that. To sing all these amazing songs in one week that are so different is the best part of my job.
Did you miss Mrs. Wormwood while you were away?
I did and I knew I would. I left to play another larger than life diva, Mona Kent (Dames at Sea) but I really missed Mrs. Wormwood because she has qualities that are very much like me. We both like very sparkly, loud things, but the part that I love about her is that she's unapologetic and literally steamrolls everyone in her way. When you're living in that world it gives you this weird sort of confidence where you just become that steam roller. She has some qualities that are terrible, but so many other qualities where if you look at them a different way, you can see that she's pretty rad. She absolutely lives her truth, and that truth is terrible, but she lives it. And so I kind of missed that. I did not miss the blue eye shadow, but I honestly missed being blonde. So, getting back to my sparkle shoes has been really fun.
You've done a few things since your last run as Mrs. Wormwood. Have those experiences flavored this interpretation of Mrs. Wormwood or is there a set formula for her at this point?
Everything I've done this year really kind of helped me create a newer version of Mrs. Wormwood. And I feel like anybody who has ever done a character for a very long time, it's going to change when your life changes, it's going to change with any kind of experience. But I'm actually glad I took a year off. Sometimes you can't see outside of yourself and it was really good to step away and come back to it clean. Because even though I've done it so many times, I didn't really remember what I had done, so it was cool to make it my own. And they've been great about entertaining new ideas that I had and wanting to keep it fresh.
From being able to open the show and now coming back to close it, do you think you might consider doing the role on tour or elsewhere, or do you feel like this is a good, full-circle moment for this role?
I feel like this is a great moment. People ask me if I would go to London to do it. And I love this role and would certainly love to go back to London, but I feel like this is such a great bookmark on it. I love the show so much though, so never say never.
So, last one for today. You have this amazing Twitter following and there was a book published based on your Twitter feed. But what sticks out to me is this wonderful blog post that you published to your site about life in the industry. Do you think we might see some more writing from you in the future?
If I wasn't an actress, I would be a writer. I love doing it and I absolutely have plans. I just wrote a kids book and so I absolutely think it will be a part of what I do more and more and I love the fact that people respond to it. I like to write things that are honest and I think because I'm a normal person, it translates. I love writing and it absolutely would have been my other career, so maybe it'll be my side career.