Seattle's Top Young Jazz Musicians to Play the Starbucks 26th Annual Hot Java Cool Jazz Next Month
The event is on Friday, March 31, 2023, at 7:00 PM.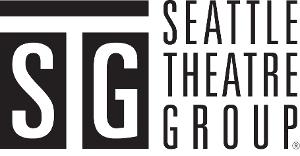 Seattle-area jazz fans are in for a special treat next month as the region's top young musicians come together at The Paramount Theatre for the Starbucks 26th Annual Hot Java Cool Jazz, presented by Seattle Theatre Group (STG). One hundred percent of the ticket sales from the evening's performance will directly benefit the music programs of the participating schools which this year includes: Bellevue High School, Bothell High School, Roosevelt High School, Garfield High School, and Mount Si High School. Hot Java Cool Jazz is on Friday, March 31 at 7:00 PM. Since its inception in 1995, this annual event has raised more than $1,000,000 for participating school's music programs.
Tickets are $25 (not including fees) and are on sale now at www.stgpresents.org, in person at the Paramount Theatre box office at 911 Pine Street in Downtown Seattle. This is an all-ages event with general admission seating.
"Hot Java Cool Jazz is a favorite program throughout the city. It gives the students a chance to highlight their skills for a packed house. It truly is an unforgettable experience for them," said June Ashley, Senior Manager, Partnerships for Starbucks. "Starbucks is proud to give the support needed for local high school music programs. These students are the future of jazz."
The critically needed funds raised through Hot Java Cool Jazz help the bands cover competition, equipment, and travel costs. Total ticket sales are split among the five performing bands. Last year's event raised more than $50,000 for local programs. Last year's show was close to sold out, so fans are encouraged to buy tickets in advance. For more information about the show and participating bands, click here.