Photo Flash: Meet the Cast of THE SEAGULL at ACT's Central Heating Lab
The Seagull Project is a dedicated process of 10 Actors who have rehearsed for 9 months in a more traditional Russian way which is almost unheard of in American Theatre to bring Chekhov's masterpiece to life. Presented in cooperation with ACT's Central Heating Lab, The Seagull by
Anton Chekhov
runs January 25th – Feb. 10th and features some of Seattle's top acting talent. Get a first look at the cast in the photos below!
The lives of ten unforgettable characters unfold before our eyes in Anton Chekhov's first great play. The Seagull Project is about process.
Located in the heart of downtown Seattle and serving a population of curious, open-minded, and brave audiences, ACT -
A
Contemporary Theatre
is the only theatre in Seattle dedicated to producing contemporary work with promising playwrights and local performing artists since 1965. A theatre of new ideas, ACT serves as a cultural engine that makes plays, dance, music, and film that touch us through its annual Mainstage play series and new works generated from the Young Playwrights Program, The Hansberry Project, the Central Heating Lab, and New Works for the American Stage commissioning program. Because contemporary life demands examination, ACT is driven to inspire and strengthen our diverse community through works that advance our understanding of human life. With more than 120,000 people who attend shows annually, ACT is an interactive community where artists and the public witness, contemplate, and engage in dialogue on today's thought-provoking issues, ideas and art, presented with intelligence, insight, and humor.
For more about the production, visit 
www.acttheatre.org
.
Photo Credit: LaRae Lobdell


The Cast of THE SEAGULL at ACT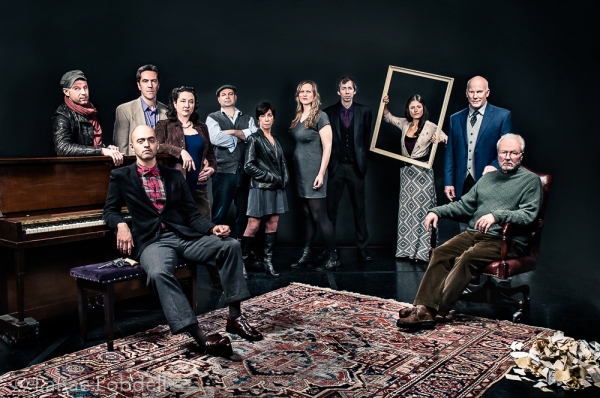 The Cast of THE SEAGULL at ACT

The Cast of THE SEAGULL at ACT