New Century Theatre Company Announces Closure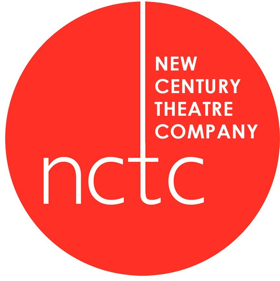 After 10 years of producing bold, honest, groundbreaking theater, Seattle's award-winning New Century Theatre Company (NCTC) is closing its doors at the end of 2017.
Founded in 2007, at a time when the major theater companies in Seattle favored out-of-town talent, NCTC gave a group of accomplished local actors a voice in the creative process and the opportunity to pursue passion projects. Starting with its inaugural show, The Adding Machine, NCTC became known for its bracingly theatrical storytelling, high-caliber productions, and deep pool of artistic talent. The company helped launch the careers of many of Seattle's best-known theatre professionals and helped pave the way for other innovative and risk-taking theatre organizations.
The company's decision follows the departure of several longtime and founding members to pursue other opportunities and leadership roles in the arts-as well as a realization by the remaining members that their own busy careers made it increasingly challenging to maintain a collectively run organization on a lean budget and with a tiny part-time administrative staff.
As one of the few mid-level theatre companies in the region to pay its artists professional wages, NCTC maintained a steadfast commitment to supporting the working artist. Despite ever-present financial challenges in meeting this commitment, NCTC is debt free as it closes its doors.
NCTC's acclaimed productions include The Trial, Mary's Wedding, Tails of Wasps, The Flick, Festen, and The Big Meal. The company also produced dozens of play-readings in the popular Pipeline series at Solo Bar in Uptown. For the past three seasons, NCTC was a resident company at 12th Avenue Arts on Capitol Hill.
The company would like to extend its heartfelt gratitude to everyone who has supported NCTC over the past decade, including audience members, donors, sponsors, guest artists, affiliate artists, partner organizations, and past and present staff and board members.
Past and Present NCTC Company Members:
Emily Chisolm
Ruth Eitemiller
Jamie Herlich
Conner Nedderson
Emma Pihl
Makaela Pollock
Pete Rush
Betsy Schwartz*
MJ Sieber*
Andrew D. Smith
Paul Morgan Stetler*
Stephanie Timm*
Tori Thompson
* founding member
Affiliate Artists:
Colin Byrne
Reiko Huffman
Kimberley Korf
Robertson Witmer
Administrative Staff:
Kayti Barnett
Danielle Franich