Latest News on Sunam Ellis
Sunam Ellis News
Review: SENSE AND SENSIBILITY at Village Theatre
by Kelly Rogers Flynt - Feb 5, 2023
Love and longing, mistakes and matches, SENSE AND SENSIBILITY pairs all the ups and down and ins and outs of love and marriage in one show. Village Theatre's production of this Kate Hamill adaptation also pairs the traditional story with exaggerations of the humor and sarcasm. It is light and diverting as well as deep and meaningful. In short, it has a bit of everything to satisfy the tastes of all the Mariannes and Elinors out there.
Review: MR. DICKENS AND HIS CAROL at The Seattle Rep
by Jay Irwin - Dec 1, 2022
Charles Dickens' "A Christmas Carol" is an enduring classic. We all know this. It's never been out of publication since its first publishing in 1843. It has spawned numerous movie, TV, and stage adaptations from the serious to the Muppets. Now the Seattle Rep has come along with a World Premiere of Samantha Silva's "Mr. Dickens and His Carol", based on her book of the same name. Taking a supposed look at the creation of this classic tale, this historical fiction is heavy on the fiction and light on the history, cutting a wide swath with its poetic license about the author and turning him into a pompous buffoon in a story and a production in desperate need of an editor.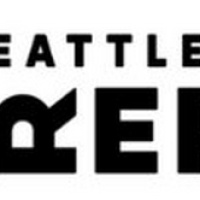 Cast Announced For MR. DICKENS AND HIS CAROL At Seattle Rep
by A.A. Cristi - Oct 18, 2022
Seattle Rep has announced the complete cast and creative team for the upcoming world-premiere holiday production, Mr. Dickens and His Carol to be directed by Braden Abraham, who recently announced that this will be his last production as the theater's Artistic Director.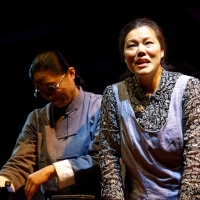 Review: THE BONESETTER'S DAUGHTER at Book-It Repertory Theatre
by Kelly Rogers Flynt - Jun 25, 2022
Memories, secrets, and what is believed to be true are held in a delicate balance in the hands of The Bonesetter's Daughter at Book-It Repertory Theatre. There are the stories we tell and the stories we hide. Can you really know who you are if you don't know the past? The bonds of mothers and daughters will be tested when all is revealed. Book-It Repertory Theatre takes you on a journey through three generations to discover the truth of a family's roots.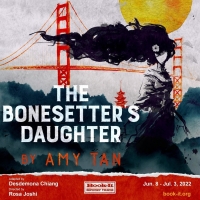 World Premiere Adaptation of Amy Tan's THE BONESETTER'S DAUGHTER to be Presented by Book-It Repertory Theatre
by Chloe Rabinowitz - May 10, 2022
Book-It Repertory Theatre will present the world-premiere of Amy Tan's haunting familial epic, The Bonesetter's Daughter. Adapted by playwright Desdemona Chiang (she/her) and directed by Rosa Joshi (she/her), audiences will be treated to a production filled with emotion, tension and gripping adventure.
BWW Review: MRS. CALIBAN from Book-It Repertory Theatre
by Jay Irwin - Mar 27, 2022
Dear Readers, I've said it before, a good ending of a play can forgive a multitude of sins that came before. But how about a cute beginning of a story that finishes off laying there like a dead fish? Unfortunately, that's the case with "Mrs. Caliban", the current offering from Book-It Repertory Theatre. This fishy love story has a good hook but lacked a decent tail to swim it on home.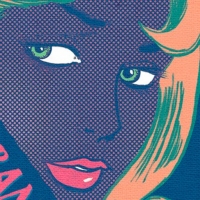 Book-It Repertory Theatre Presents MRS. CALIBAN
by A.A. Cristi - Mar 3, 2022
Book-It Repertory Theatre will return to in-person, live performance on the Center Theatre stage after postponing their winter show due to the Omicron wave of Covid-19.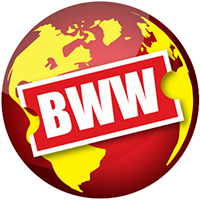 2019 Gypsy Rose Lee Award Winners Announced
by Stephi Wild - Jan 31, 2020
Seattle Theater Writers Seattle's theater reviewers circle announces the Winners of Excellence in Seattle theatrical productions. Spanning dozens of theater companies and productions, from large and prominent to small and humble, the Gypsy Rose Lee Awards honor the excellence found across the area.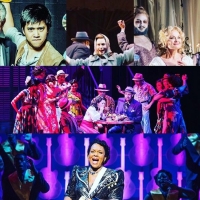 Nominees Announced for The 2020 GYPSY ROSE LEE AWARDS
by A.A. Cristi - Jan 24, 2020
Seattle's critics' circle announces nominees for the 2020 Gypsy Rose Lee awards celebrating excellence in Seattle theatrical productions.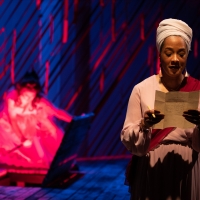 BWW Review: THE REVOLUTIONISTS at Arts West Is a Revolutionary Dream Fugue That Elicits Both a Chuckle and a Sigh.
by Kelly Rogers Flynt - Jan 20, 2020
THE REVOLUTIONISTS at ArtsWest is a revolutionary dream fugue of an implausible meeting of four great women during the French Revolution. They have individual battles and seek to better the world, yet find a way to support each other. Their imagined sisterhood is a fresh take on could happen if people work together and move beyond the stereotypes and labels that box us in. The show's tragi-comedy elicits both a chuckle and a sigh.