Latest News on Evan Whitfield
Evan Whitfield News
Pony World Theatre Presents THE CHRISTIANS
by Stephi Wild - Aug 29, 2019
Pony World Theatre presents the Obie Award-winning The Christians by Lucas Hnath in actual churches throughout the Seattle area this October!
BWW Review: Onward Ho's BIG ROCK - As Solid as Its Title
by Jay Irwin - Mar 17, 2018
Ah, the family drama. I've seen too many to count. Parent and child don't see eye to eye even though they're more similar than they realize. Rift comes from neglect/abuse/death of other parent/etc. Catalyst opens wounds further to let secrets out and begin healing. Some work and some are merely someone else's therapy on stage (a thing, Dear Readers, you know I despise). Onward Ho! Productions is currently presenting one such family drama at West of Lenin with the World Premiere of local playwright Sonya Schneider's 'Big Rock'. And I'm thrilled to report that I did not catch Ms. Schneider's therapist anywhere near the stage but then how could I with such a well-crafted, engaging play told by three of Seattle's finest actors.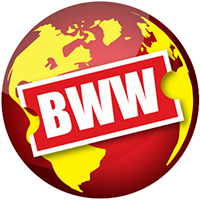 New Play BIG ROCK Premieres In Seattle
by A.A. Cristi - Feb 20, 2018
With great excitement, Onward Ho! Productions today announces the World Premiere production of local playwright Sonya Schneider's new play Big Rockas well as its full ensemble casting. Big Rock will run at West of Lenin in Seattle's Fremont neighborhood March 16-31, and tickets are now on sale online at http://bit.ly/BIGROCKplay.

BWW 2017 Seattle Critic's Choice Awards (Jay's Picks)
by Jay Irwin - Jan 4, 2018
Dear Readers, it's been quite a year and, hopefully, we've come through it unscathed. God knows we've needed some shows to help us escape and others to make us think. But through it all we've had several shows that have proven to shine as some of the best of the year. Out of all the shows I was fortunate enough to see this year, I've selected a few that stood out. Here are those stand outs, a few honorable mentions and a few special mentions about which I just couldn't help myself but to mention in their own special way.

New Century Theatre Company Announces Closure
by A.A. Cristi - Nov 27, 2017
After 10 years of producing bold, honest, groundbreaking theater, Seattle's award-winning New Century Theatre Company (NCTC) is closing its doors at the end of 2017.
New Century Theatre Company Takes on New Directions
by A.A. Cristi - Jun 26, 2017
After 10 years of producing award-winning productions and helping to change the face of mid-level professional theatre in Seattle, New Century Theatre Company (NCTC) is excited to share several new developments in its future.
BWW Review: New Century's THE REALISTIC JONESES is Clever but Unsatisfying
by Jay Irwin - Jun 12, 2017
Give me a good old fashioned play with a good old fashioned structure; a beginning, a middle and an end. Or if not, if you insist on a slice of life play, at least have something interesting to say about said life. Instead, what Will Eno's play, "The Realistic Jones", the current offering from New Century Theatre Company, gives us is an hour and 40 minutes of somewhat clever dialog from some stuck, sad people that I wouldn't want to spend 5 minutes with let alone an entire play.
BWW Review: ArtsWest's MOTHERS AND SONS Lives Up to Its Potential
by Jay Irwin - Jan 23, 2017
I was fortunate enough to see Tyne Daly in Terrence McNally's "Mothers and Sons" when it was on Broadway. So when I heard that ArtsWest was putting up a production of the show from one of my favorite playwrights, starring Suzy Hunt and Evan Whitfield, already some of my favorite actors in town, and Jason Sanford, who's quickly becoming another one of my favorites, and directed by Makaela Pollock, who's quickly becoming one of my favorite directors in town, I was hopeful to say the least. But even with all that promise in one show it can all still go horribly wrong especially after you've seen it done by an icon. Well, fortunately for me, and for you Dear Readers who need to get out to see this one, every single ounce of hopeful promise and potential I had in my heart before seeing this production was lived up to and then some in a show that succeeds on so many levels brilliantly.
ArtsWest Announces MOTHERS AND SONS
by BWW News Desk - Jan 19, 2017
ArtsWest is pleased to announce MOTHERS AND SONS, the Tony Award-nominated play about a mother's reckoning with the life and legacy of her late son, opening at the ArtWest Playhouse and Gallery on January 19. Performances will runToday through Sunday until February 11.