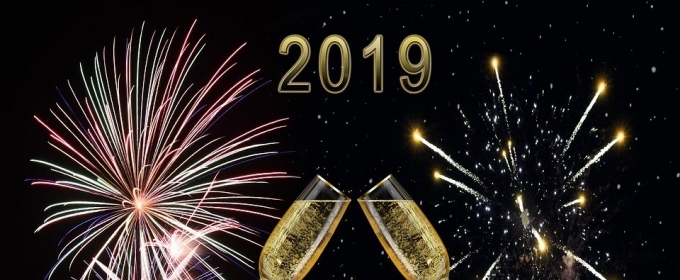 Click Here for More Articles on 9 for 2019
BWW Feature: The Top 10 Upcoming Shows in Seattle I'm Excited About in 2019
It's a whole new year with a whole new slate of fabulous theater coming to Seattle and the surrounding areas. So many exciting shows ready to thrill and astound us, make us laugh and cry. And so, I thought I'd let you in on the Top 10 shows coming up that I'm most excited about (actually 11 since I couldn't narrow it down to 10 but "Top 10" sounded better) in chronological order.
#1, Dear Evan Hansen - Paramount Theatre - January 23rd through February 2nd
Winner of six 2017 Tony Awards® including Best Musical and the 2018 Grammy Award® winner for Best Musical Theater Album
A letter that was never meant to be seen, a lie that was never meant to be told, a life he never dreamed he could have. Evan Hansen is about to get the one thing he's always wanted: a chance to finally fit in. Dear Evan Hansen is the deeply personal and profoundly contemporary musical about life and the way we live it.
Why I'm so excited: I mean come on, it's DEAR EVAN HANSEN. I saw it on Broadway and cried my eyes out and can't wait to see it again and cry all over again plus have all my Dear Readers get to experience it too. I just hope you already have tickets.
For information visit them online at www.stgpresents.org.
#2, Aida - Seattle Musical Theatre - February 8th through 24th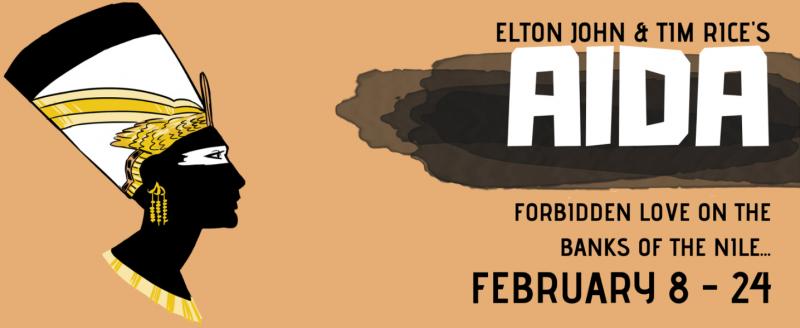 Based on Verdi's beloved 19th century opera, Elton John and Tim Rice's Aida is a timeless story of forbidden love set on the banks of the Nile. Featuring a Tony and Grammy award-winning score, Troy Wageman directs the talented local cast through rousing rock numbers and heart-wrenching ballads. Elton John and Tim Rice's characteristic pop style is undeniable; the stylistically eclectic reggae, gospel, Motown, African, Indian, and Middle Eastern influences have solidified Aida's place in history with nearly 2000 Broadway performances and countless revivals.
Why I'm so excited: I'll admit I do like this show. It's got some wonderful numbers and in the right hands it can be a total thrill ride. And I think we have the right hands here. SMT has had its troubles but they're trying to come back and with Troy Wageman at the helm for this one they're on the right track. And he's cast Tanesha Ross of American Idol and Broadway's Hair in the title role. So, an amazing show is practically "Written in the Stars".
For information visit them online at www.seattlemusicaltheatre.org.
#3, American Junkie - Book-It Repertory Theatre - February 14th through March 10th
Author Tom Hansen deftly balances a raw story about the path that leads to self-destruction with wry humor and hope. A tight, 90-minute ride through Seattle's music scene during the grunge era, American Junkie looks at the man behind the addiction and takes a hard look at the power heroin and other opioids have on people's lives.
Why I'm so excited: Honestly, I don't know much about this story other than what I've read in the synopsis, but it sounds fascinating. But Book-It always manages to bring the goods plus it's starring Ian Bond as Hansen who consistently impresses me in supporting roles and I'm super excited to see what he can do with a larger, meatier role.
For information visit them online at www.book-it.org.
#4, The Curious Incident of the Dog in the Nighttime - Village Theatre - March 14th through May 19th
Winner of five Tony Awards and seven Olivier Awards, this compelling sensory drama is based on the award-winning book of the same name. When 15-year-old Christopher is wrongfully accused of murdering his neighbor's dog, he sets off to solve the mystery and prove his innocence. Equipped with an extraordinary brain, but hampered by a strong distrust of strangers and a personal struggle to interpret everyday life, this adventure will turn his life upside-down - while giving the audience an intimate look at the world through his eyes.
Why I'm so excited: I saw this one on Broadway and it blew me away. Like, visibly shook me. Then I saw the tour and had the same reaction, but it was basically the same show. So, I'm excited to see what a local company does with it. Plus, local actor Michael Krenning has been cast as Christopher and I've seen him in a couple of supporting roles, most notably as Crutchie in Village's Newsies so I'm curious (pun intended) to see him tackle this much larger, non-musical, quite challenging role.
For information visit them online at www.villagetheatre.org.
#5, A Doll's House, Part 2 - Seattle Rep - March 15th through April 28th
Nora Helmer is returning home after closing the door on her life with her husband Torvald and their three children 15 years prior. Her unexpected homecoming is met with recriminations and the family drama unfolds in this explosively entertaining continuation of Henrik Ibsen's acclaimed A Doll's House. Written by Tony Award nominee Lucas Hnath, A Doll's House, Part 2 explores gender roles and societal expectations through the eyes of a woman mired in an era for which she is simply too exceptional.
Why I'm so excited: Again, I was fortunate enough to catch this one on Broadway and the crisp dialog and fresh take on the classic absolutely took my breath away. So, to see what the Rep does with it makes me giddy. Plus, to get to share this wonderful piece with you all, Dear Readers.
For information visit them online at, www.seattlerep.org.
#6, Marie - 5th Avenue Theatre - March 22nd through April 19th
The 5th Avenue Theatre brings you an exquisite new musical (formerly titled Little Dancer) based on a famed masterpiece by Edgar Degas and the unknown dancer who inspired it. Part fact, part fiction, and set in the glamorous and dangerous backstage world of the Paris Opera Ballet, this magnificent new musical follows a young woman caught between the conflicting demands of life and art, and an artist with one last chance for greatness. Marie: A New Musical is a sumptuous masterpiece bound for the world stage; Seattle will have a front row seat at its creation.
Why I'm so excited: Well, first off, new musical. That always peeks my interest. Add into that new musical written by Lynn Ahrens and Stephen Flaherty, the geniuses behind Anastasia, Once on this Island, Ragtime, A Man of No Importance, and The Glorious Ones to name more than a few (if you don't know those last two you should look them up) and I'm completely on board. And then to top it all off it's being directed and choreographed by the amazing Susan Stroman. Just shut up and take my money!
For information visit them online at www.5thavenue.org.
#7, Feathers and Teeth - Washington Ensemble Theatre - March 29th through April 15th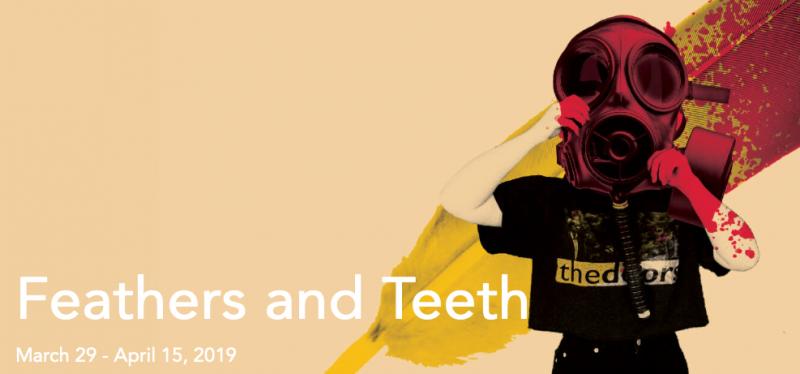 Stepparents are usually a drag, but Chris' new stepmom might actually be evil incarnate. When a mysterious creature shows up at their home, poor, grieving Chris sees it as a sign to avenge her mother's death and take back her life, family, and future once and for all. Part Stranger Things and part Serial Mom, this twisted horror-comedy grapples with the power of grief and the dangers of the other side. Get ready to have goosebumps!
Why I'm so excited: Again, I don't know much about this one except what you see above but it just sounds quirky, creepy, cool.
For information visit them online at www.washingtonensemble.org.
#8, Urinetown - 5th Avenue Theatre & ACT, April 6th through May 26th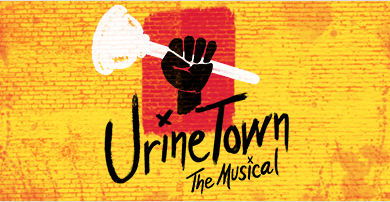 This hilarious multi-Tony Award® nominee is an outrageous satire set in a fictional future where a terrible 20-year drought has crippled the city's water supplies. The citizens must now use the public pay-per-use amenities owned and operated by Urine Good Company. Citizens who try to circumvent the peeing-fee by relieving themselves in the bushes risk being taken away to "Urinetown," a mysterious place where many have been sent but no one ever returns. With fee increases in the pipeline, the poor rise up to fight the tyrannical to make the public amenities free for all to use. Urinetown is a hilarious tale of greed, corruption, love and revolution.
Why I'm so excited: Some may look at this as a crass show filled with bathroom humor but I feel that's because they haven't seen it. It's a hilarious homage to Broadway musicals like Threepenny Opera or Les Misérables with a skewed, parody bent and even makes fun of itself. And personally, I think it's hysterical and can't wait for the "privilege to pee".
For information visit them online at www.5thavenue.org or www.acttheatre.org.
#9, Take Me Out - Strawberry Theatre Workshop - May 23rd through June 23rd

Take Me Out explores what happens when a superstar player on a major-league baseball team announces that he is gay. What outfielder Darren Lemming receives is disarming-and often hilarious-candor from his teammates, manager, and agent. Setting his play entirely in the team's clubhouse and shower, playwright Richard Greenberg's Tony Award winning play traps a dozen (often naked) men in one room with their most intimate thoughts and no place to hide.
Enter into this sheltered atmosphere a mid-season roster addition from outside the team's familial bubble. A rookie relief pitcher's unfiltered television interview opens a locker of complicated insights about masculinity, democracy, race, and identity for the twenty-first century.
Why I'm so excited: When this came out in 2003, I immediately tracked down a copy of the script and was floored by it. One of my favorite authors and a major hot button topic. Then when it came to Seattle I was thrilled. And now to be able to catch it again and from one of the most exciting companies in town is truly amazing news. So much so that I'm already pushing out a planned vacation to make sure I catch this one. That's how excited I am for it.
For information visit them online at www.strawshop.org.
#10, Pass Over - ACT - May 31st through June 23rd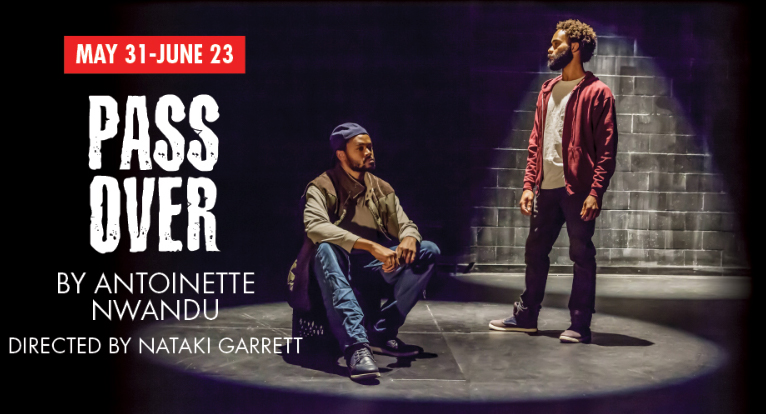 Moses and Kitch stand around on the corner - talking smack, passing the time, and hoping that today a miracle will come. A provocative mashup of Waiting for Godot and the Exodus saga, PASS OVER exposes the unquestionable human spirit of young black men who dream about a promised land they've yet to find.
Why I'm so excited: I'm always on board when we can take a fresh look at a classic as long as we have something new to say so this show, looking like a modern day Waiting for Godot looks fascinating. Not much more information than that, but it struck me, and I'm intrigued.
For information visit them online at www.acttheatre.org.
#11 (because 10 was too few), The Last World Octopus Wrestling Champion - ArtsWest - June 20th through July 28th

Senior year (and falling in love) is hard enough, but when the discovery of her mother's old trophy throws open the locked doors of the past, a young girl must reckon with a world turned upside down - and the arrival of strange new abilities that seem to hint at a destiny beyond her wildest imaginations. Taking rich threads of Puget Sound history and folklore, musical mastermind Justin Huertas weaves a thrilling modern myth of love, family, and transformation.
Why I'm so excited: Well, to be honest, because it's a new musical from Justin Huertas, the brilliance behind Lizard Boy. I was fortunate enough to hear one of the songs at the recent New Voices 2018 and it killed. Really, 'nuff said.
For information visit them online at www.artswest.org.
| | | |
| --- | --- | --- |
| | Donations | Arts Orgs |
Related Articles