Edinburgh 2019: BWW Review: CHRISTINA BIANCO: FIRST IMPRESSIONS, Assembly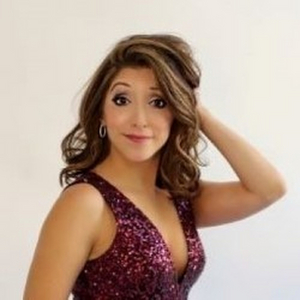 It may not be Christina Bianco's first time at the Fringe, but she brings her hilarious new impressionist show, First Impressions to Assembly Checkpoint. Bianco hails from New York and is famous for her fabulous diva impressions, from Julie Andrews to Liza Minelli, some of which have gone viral on YouTube.
A skilled three-piece band, led by MD James Draisey, set the scene for Bianco's dramatic entry. In a bedazzled pink frock, she opens with a medley of songs along the themes of introductions and identity, including The Greatest Showman's "This Is Me" and Lady Gaga's "Born This Way".
Bianco is a wonderfully slick host, with a sweet and charming manner. She isn't afraid to gush about her idols she so lovingly imitates. There is a constant thread of "firsts" and being yourself in her spiel between songs as she superbly and deftly steers us through the evening.
The show includes an improvised portion where members of the audience choose a diva and a TV show theme for Bianco and her band to put together on the spot. At this particular performance after a little huddle between Bianco and her musicians, they nail a Wicked-esque rendition of "The Monkees Theme Song" sung by Idina Menzel.
Bianco thoughtfully gives context for some of her American impressions, which may be unfamiliar to those in the crowd from this side of the pond. She also has plenty of British characters to please this crowd in the UK, from Mary Berry to Katherine Parkinson.
We don't just hear from one impressionist during the show. Bianco has rallied around her impressionist colleagues from the UK. She features audio excerpts in the show from Jon Culshaw and Luke Kempner who share the first impression they remember trying to learn. Her admiration for her colleagues is evident.
There is a nice balance of medleys, short excerpts and full songs and she uses lighting effects well to signify the end of a gag to prompt rapturous applause. The moments where Bianco chooses to sing as herself exhibit her incredible skill as a vocalist.
Queen of the cabaret, Bianco has her audience in stitches and awe as she juggles somewhere around 60 impressions. There are always new impressions and unlikely interpretations to hear, so it's well worth a return trip to see her do her thing.
Christina Bianco: First Impressions at Assembly Checkpoint until 25 August

Related Articles