EDINBURGH 2018: BWW Review: CATHERINE BOHART: IMMACULATE, Pleasance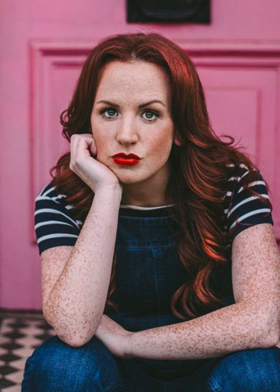 Catherine Bohart opens her show asking if anybody else thinks they have 'a bit' of OCD. She then goes on to explain how you can't be a little bit obsessive or compulsive and talks a bit about her condition that saw her hospitalised for four months.
Bohart is a friendly and likeable performer who takes advantage of the small space to get to know her audience a little. I was surprised to read that this is her debut hour as Bohart is such a natural comic.
Immaculate is mostly about coming out as bisexual to her Catholic family. It's an interesting story punctuated with big laughs and some touching anecdotes about her dad who is a Church Deacon.
I don't want to go into too much beyond what it says in the programme blurb as there are some surprises in her story that I'd rather not spoil. Immaculate is a thoroughly enjoyable hour from a very promising comedian.
https://tickets.edfringe.com/whats-on#q=%22catherine%20bohart%22