Sarasota Orchestra and Van Wezel Co-Present Hurricane Ian Relief Concert On Friday
The performance is this Friday, October 7, 2022, at 7:00 p.m. at the Van Wezel Performing Arts Hall.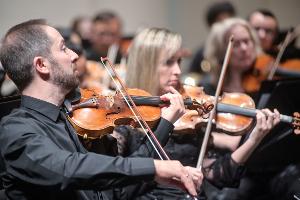 Sarasota Orchestra and the Van Wezel Performing Arts Hall announce a special concert with proceeds to benefit Hurricane Ian recovery efforts. The performance will be held this Friday, October 7, 2022, at 7:00 p.m. at the Van Wezel Performing Arts Hall.
The concert program showcases a broad range of inspiring music, including Aaron Copland's Fanfare for the Common Man, John Williams' Summon the Heroes - originally composed for the 1996 Olympics -and the theme from The Incredibles.
Crafted by Conductor Christopher Confessore, a Sarasota native and Principal Pops conductor of the Alabama Symphony, the concert serves as a salute to the extraordinary first responders who embody hope and service during periods of adversity.
"Coming together to renew our spirits and support our neighbors is exactly what we need to do right now," said Mary Bensel, Executive Director of the Van Wezel Performing Arts Hall. "We call upon our wonderful Sarasota Orchestra to again play that convening role in our community."
The program will be 60-70 minutes without intermission. Joseph McKenna, President and CEO of the Sarasota Orchestra said, "The Van Wezel and Orchestra play important and unique roles in the Sarasota arts tapestry. This concert allows us to come together for the greater purpose of supporting our community in a time of crisis."
Tickets are $10-$25 and can be purchased at VanWezel.org/HurricaneRelief, by calling the Van Wezel Box Office at 941-263-6799 or by visiting the Box Office Monday through Friday 10 a.m. to 6 p.m. Ticket proceeds from the concert benefit the Suncoast Disaster Recovery Fund at the Community Foundation of Sarasota County. The Patterson Foundation is providing a dollar-for-dollar match for donations to the Fund, up to $750,000. Additional donations may be made at the performance, or at https://www.cfsarasota.org/donors/support-our-community#donate.
"Heartfelt gratitude goes to the Sarasota Orchestra and the Van Wezel for providing this incredible community service by presenting this concert in support of the Hurricane Ian recovery. We hope this concert will lift spirits and offers an opportunity for community members to play an important part in contributing to disaster recovery across the Suncoast," said Roxie Jerde, President and CEO, Community Foundation of Sarasota County.
More Hot Stories For You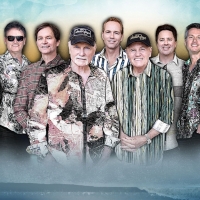 The Beach Boys Return To The Van Wezel in February

November 29, 2022

The Van Wezel Performing Arts Hall will welcome THE BEACH BOYS to Sarasota on Tuesday, February 21, 2023 at 7:30 p.m. Tickets on sale Friday at 10 a.m.
---
Sarasota Orchestra Receives Grant From Barancik Foundation

November 29, 2022

Sarasota Orchestra has been awarded a ­­­­­$65,000 grant from Charles & Margery Barancik Foundation to bolster the programming of the 2022-2023 season. Sarasota Orchestra's mission is to engage, educate and enrich the community through high-quality, live musical experiences.
---
Sarasota Institute Of Lifetime Learning Announces Its 2023 GLOBAL ISSUES And MUSIC MONDAYS Series

November 28, 2022

2023 marks the 52nd anniversary of Sarasota Institute of Lifetime Learning's (SILL) "Global Issues" series. This hard-hitting series, which runs January 10-March 31, features 25 internationally renowned experts discussing a vast range of domestic and global issues.
---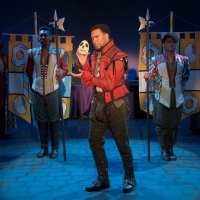 Florida Studio Theatre Extends Production of SOMETHING ROTTEN!

November 23, 2022

Florida Studio Theatre has announced the extension of its opening Winter Mainstage production, Something Rotten!, which is now held over through Sunday, January 8, 2023, in FST's Gompertz Theatre. 
---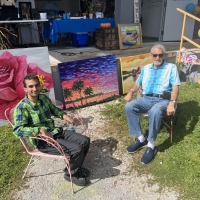 December At Creative Liberties Includes Handmade Holiday Ornaments, Unique Gift, Arts And Crafts Events, And More

November 22, 2022

Creative Liberties Artist Studios and Gallery, based on a foundation of artists helping artists, is gearing up for the holidays with an all-packed December. It all starts with a Handmade Winter Holiday Tree Ornament Sale through December 22. Featuring original work made by local artisans—all for $20 each. 
---