BWW Review: AUDRA MCDONALD at Van Wezel Performing Arts Hall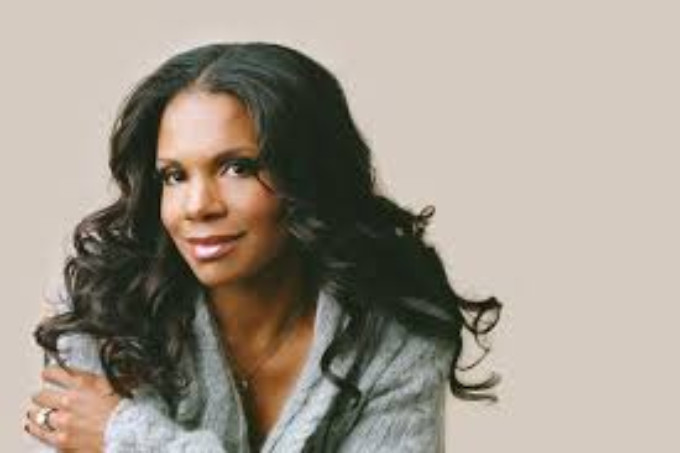 Audra McDonald. Oh my goodness. If you were one of the lucky ones in the sold out house at the Van Wezel who got to see Ms. McDonald in concert, you heard that phrase a lot, "Oh my goodness". Broadway royalty arrived and her loyal subjects came to worship at the throne of the Queen. Gracious. Genuine. Feisty. These were some of the adjectives openly shared amongst a grateful crowd. We were in good company too, as playwright/screenwriter Terrence McNally, (Frankie and Johnny, The Ritz, The Last Mile), came to pay his respects.
Ms. McDonald is the winner of a record-breaking six Tony awards, two Grammy awards, and an Emmy award. In 2015 she was named one of TIME Magazine's top 100 most influential people. That same year, President Obama gave her the National Medal of Arts, the highest honor for achievement in the arts. Audra is known for her beautiful soprano voice from Broadway to Opera to concert halls. She is just as dynamic in front of the camera, appearing in several films and television shows such as Law and Order, The West Wing, and Private Practice.
Audra received her classical vocal training at Juilliard and one year after graduation received her first Tony award for Best Performance by a Featured Actress in a Musical for Carousel. Audra went on to play feature roles in Master Class, Ragtime, Porgy and Bess, Lady Day at Emerson's Bar and Grill and The Secret Garden, to name a few. Her most recent appearance on television was her critically acclaimed performance as Mother Abbess in the live telecast of Rodgers and Hammerstein's The Sound of Music. The list of her awards, appearances, and roles she has portrayed go on and on.
When her talented band, who also did some vocals, took the stage, (Brian Hertz, piano/musical director, Mark Vanderpoel, bass, and Gene Lewin, drums), the crowd settled in for a typical warm-up and an accolade laden introduction, however within seconds Audra boldly took the stage and our hearts, grabbed the mic, and was off and running. No introduction was needed. The Queen was in the house.
One of the traits that make her a fan favorite, besides her incredible vocal prowess. is that she is so real. In a good size hall such as the Van Wezel, Audra drew her audience in, weaving stories between her brilliant selections of songs and made the hall feel like an intimate little cabaret. She lightheartedly explained the challenges of being the mother of 4 children; two 17 year-olds, a 14 year-old and 17 month-old toddler. Her humor took a solemn turn in speaking about the recent school shootings but expressed hope in her statement that, "kids are going to save us from ourselves", which received an approving round of applause. She took time to praise her mentor Broadway legend Barbara Cook and asked the audience to keep Liza Minnelli's sister Lorna Luft in their hearts as she battles cancer.
Paying tribute to The Great American Songbook and composers such as Lerner and Loewe, Gershwin, Berlin and the likes, Audra started off with "When Did I Fall In Love" from Fiorello. Pausing before the next song to appreciate Florida's warm and sunny weather, Audra joked that the North has had so many nor' easters that she was losing her color. That got quite a belly laugh and applause from her fans, and it was a good lead in to "It Might As Well Be Spring" from State Fair. Audra had some fun with "I Double Dare You" and "The Facebook Song". Her smooth vocals took us to a sultry night in the south with "Summertime" and left the audience astounded with "I Can't Stop Talking". How does she move her mouth that fast?
The evening she was performing in Sarasota was her father's birthday who died 10 years prior. She started "I'll Be Here" but got choked up in a tender moment and explained her sentiment. True to form, she started over and performed a beautiful rendition of this song from, Ordinary Days. "I Could Have Danced All Night" from My Fair Lady and Do Re Mi's popular, "Make Someone Happy" were particular favorites with the audience. The sing-along encore "Somewhere Over The Rainbow" from The Wizard of Oz was the perfect ending to a lovely evening with the elegance that is Ms. Audra McDonald.
To learn more about Ms. McDonald visit www.audramcdonald.net. To view upcoming shows and performances at the Van Wezel visit www.vanwezel.org.