Photo Flash: First Look at Puccini's LA BOHEME at San Francisco Opera
San Francisco Opera continues its 2017 Summer Season on June 10 at the War Memorial Opera House with Giacomo Puccini's La Bohème. Coinciding with city-wide celebrations of the 50th anniversary of the "Summer of Love," this revival of one of the greatest love stories in the operatic repertory will feature a brilliant cast including sopranos Erika Grimaldi, Julie Adams and Ellie Dehn; tenor Arturo Chacón-Cruz as Rodolfo; and baritone Audun Iversen. Carlo Montanaro conducts the San Francisco Opera Orchestral and Chorus. BroadwayWorld has a first look at the company onstage below!
Puccini's deeply moving work of love and loss among a group of bohemian artists in mid-19th-century Paris will be presented in the 2014 production by English director John Caird and designer David Farley. Hailed by The Mercury News for its "elegant staging" and "insightful direction," this co-production of San Francisco Opera, Houston Grand Opera and Canadian Opera Company presents the four-act opera with a single intermission and two-hour-and-twenty-minute running time.
Italian soprano Erika Grimaldi made her Company debut last summer as Micaëla in Bizet's Carmen and returns this season to perform the role of Mimì in six performances (June 10, 15, 17, 23, 29 and July 2). At a recent performance of Verdi's Requiem with the London Symphony Orchestra, The Guardian reported that "soprano Erika Grimaldi sang as if her life depended on it. Thrilling, all of it." American soprano Julie Adams sings Mimì in two performances (June 20 and 25). The former San Francisco Opera Adler Fellow recently won acclaim for her performance in Kevin Puts' Silent Night at San Jose Opera, of which Opera Today observed: "her rich, creamy agile soprano was of the highest quality, the kind that prompts excited 'who-is-she?' intermission chatter."
Arturo Chacón-Cruz first appeared with San Francisco Opera in 2012 as the Duke of Mantua in Verdi's Rigoletto. The young tenor from Sonora, Mexico returns this season to sing Puccini's bohemian poet Rodolfo, a role he has performed in Berlin, Bologna, Munich, Stockholm and Moscow. Opera News proclaimed, "Tenor Arturo Chacón-Cruz has a voice that is packed with Italianate lyricism and there is a pleasingly intimate quality to his singing." American soprano Ellie Dehn sings the role of Musetta. Dehn made her Company debut in 2010 and has performed leading roles with Santa Fe Opera, the Metropolitan Opera and Royal Opera, Covent Garden. Dehn's Musetta was recently applauded at Naples' Teatro di San Carlo and she also appeared as a guest on National Public Radio's A Prairie Home Companion.
The ensemble cast is completed by Norwegian baritone Audun Iversen as Marcello, current San Francisco Opera Adler Fellow bass-baritone Brad Walker as Schaunard, bass Scott Conner as Colline and veteran bass Dale Travis, who has appeared with San Francisco Opera in fifteen seasons since 1988-89, as the dual roles of Alcindoro and Benoit. Carlo Montanaro leads the San Francisco Opera Orchestra and Ian Robertson prepares the Company's Opera Chorus. The 20 children singing in this production are members of the San Francisco Girls and Boys Choruses. The San Francisco Girls Chorus is led by Artistic Director Lisa Bielawa and Music Director and Principal Conductor Valérie Sainte-Agathe. The San Francisco Boys Chorus is led by Artistic Director Ian Robertson.
Sung in Italian with English supertitles, the eight performances of La Bohème are scheduled for June 10 (7:30 p.m.), 15 (7:30 p.m.), 17 (7:30 p.m.), 20 (7:30 p.m.), 23 (7:30 p.m.), 25 (2 p.m.), 29 (7:30 p.m.); and July 2 (2 p.m.), 2017. For more about the show, visit sfopera.com/boheme.
Tickets for La Bohème are priced from $27 to $398 (subject to change) and may be purchased at sfopera.com, through the San Francisco Opera Box Office at 301 Van Ness Avenue and by phone at (415) 864-3330. Standing Room tickets go on sale at 10 a.m. on the day of each performance; tickets are $10 each, cash only and limited to two tickets per person.
Photo Credit: Cory Weaver/San Francisco Opera

Scott Conner as Colline, Arturo Chacon-Cruz as Rodolfo, and
Audun Iversen
as Marcello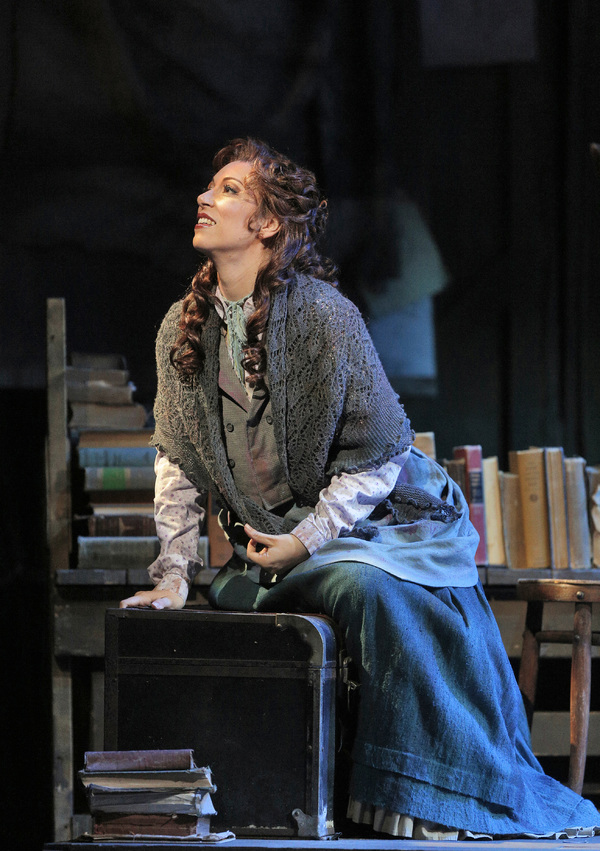 Erika Grimaldi as Mimi
Arturo Chacon-Cruz as Rodolfo and Erika Grimaldi as Mimi
Arturo Chacon-Cruz as Rodolfo and Erika Grimaldi as Mimi
Arturo Chacon-Cruz as Rodolfo and Erika Grimaldi as Mimi
A scene from Act II of Puccini's LA BOHEME
Ellie Dehn as Musetta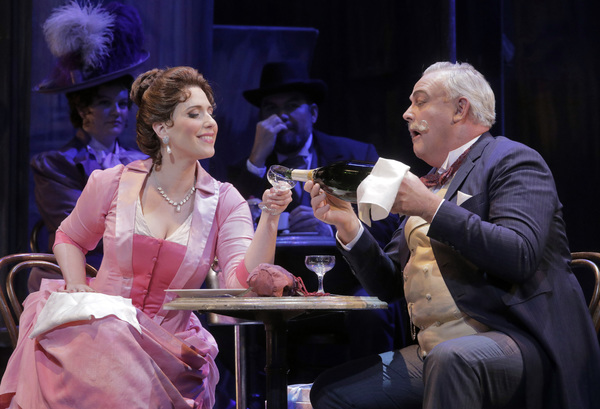 Ellie Dehn as Musetta and
Dale Travis
as Alcindoro
Arturo Chacon-Cruz as Rodolfo
A scene from Act III of Puccini's LA BOHEME
Arturo Chacon-Cruz as Rodolfo and
Audun Iversen
as Marcello
Audun Iversen
as Marcello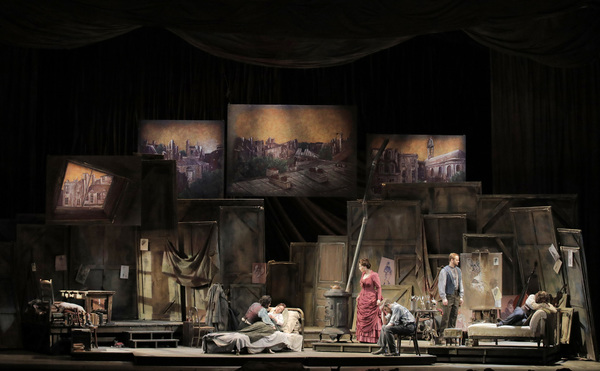 A scene from Act IV of Puccini's LA BOHEME
Scott Conner as Colline, Arturo Chacon-Cruz as Rodolfo, Erika Grimaldi as Mimi, Ellie Dehn as Musetta, and
Audun Iversen
as Marcello