Latest News on Julie Adams
Julie Adams News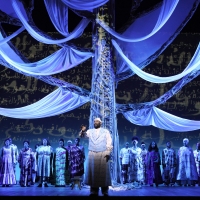 San Francisco Opera Announces 2023â€"24 Season, Featuring OMAR, THE MAGIC FLUTE & More
by Chloe Rabinowitz - Jan 24, 2023
San Francisco Opera has announced details for the Company's 101st season, which opens September 8, 2023. See production details, how to purchase tickets and more!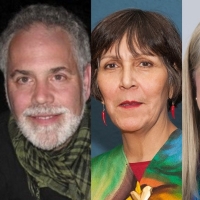 Trinity Rep Announces Local Pell Award Nominees
by Chloe Rabinowitz - Jan 4, 2023
Trinity Repertory Company has announced the four Rhode Island residents who will be honored at its 24th Pell Awards Gala on Monday, June 5, 2023 at WaterFire Arts Center.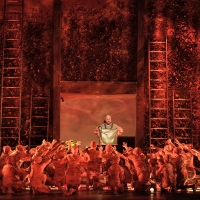 BWW Review: DAS RHEINGOLD at Home Computer Screens
by Maria Nockin - Mar 8, 2021
On Saturday, March 6, 2021, San Francisco Opera did a wonderful thing. The company put the opening opera of Wagner's Ring of the Nibelungen online, free to  the world of opera lovers and the universe of the curious. Anyone with access to the Internet can see the entire Ring on weekends in March, and I, for one, am extremely grateful.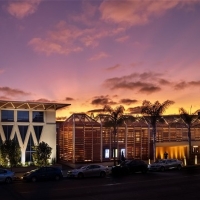 BWW Review: THE BEL CANTO TRIO Kicks Off San Diego Opera's Detour Series in La Jolla
by Ron Bierman - Mar 7, 2020
The San Diego Opera's first Detour Series performance this season belonged to the new Bel Canto Trio, starring tenor Joshua Guerrero, soprano Julie Adams, and bass-baritone Nicholas Brownlee. All are outstanding young award winners with impressive voices and resumes. Music director and pianist Christopher Allen was their accompanist.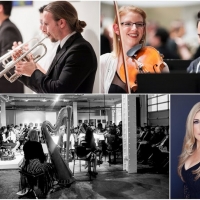 One Found Sound Announces Winter And Spring Program In San Francisco
by A.A. Cristi - Dec 10, 2019
One Found Sound, a conductorless chamber orchestra founded by graduates of the San Francisco Conservatory of Music, is pleased to announce the final events of its 2019 a?" 2020 Season. The group's opening concert of the new year will take place at Heron Arts in San Francisco, Friday, February 21 at 8 p.m. with guest soprano Julie Adams. Tickets are now on sale at onefoundsound.org/concerts.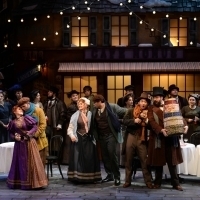 BWW Review: LA BOHEME at Des Moines Metro Opera: A Breathtaking, Beautiful and Tragic Production
by DC Felton - Jul 1, 2019
In 2002, I was indirectly introduced to La Boheme. My introduction came when I was introduced to a musical that had come out and became a phenomenon on Broadway just 6 years earlier. The show quickly became a favorite musical of mine and showed me the impact that theatre can have on people. Since then I've seen Rent multiple times, but did not get the opportunity to see a production of La Boheme until Des Moines Metro Opera's production which opened on June 28. While it would be easy to talk about all the influences La Boheme had on Rent I going to do my best not to, and to focus on this breathtaking production.

George London Foundation Recital Series Presents Julie Adams and Emily D'Angelo
by Sarah Hookey - Apr 10, 2019
To conclude its 23rd season, the George London Foundation Recital Series presents two women who have won George London Awards within the past four years and who are fast making their mark in the opera world. Soprano Julie Adams, a 2015 award winner, and mezzo-soprano Emily D'Angelo, who won her George London Award in 2018, are joined by Ken Noda, piano, at The Morgan Library and Museum on Sunday, May 5, 2019,

The USA Film Festival Announces Schedule of Events for 49th Program
by Kaitlin Milligan - Apr 8, 2019

BWW Review: Lushly Romantic THE LIGHT IN THE PIAZZA Ushers in New Era for Street Theatre Company
by Jeffrey Ellis - Apr 5, 2019
Craig Lucas' evocative libretto and Adam Guettel's lushly romantic (and Tony Award-winning) score, notwithstanding - and putting aside the momentous occasion of Street Theatre Company inaugurating a new theater venue - perhaps the most notable attribute of the Ernie Nolan-directed version of The Light in the Piazza debuting tonight is its stellar cast of artists who bring the show to life with such apparent ardor. Continuing through April 20, STC's The Light in the Piazza is beautifully sung and impressively acted by Nolan's impeccably cast ensemble in a production fairly redolent of mid-century Florence and it serves as the perfect introduction to STC's new home.

FRIDAY 5 (+1): THE LIGHT IN THE PIAZZA's Lindsay Hess and Briar Moroschak
by Jeffrey Ellis - Apr 5, 2019
Today, we invite you to get to know Briar Moroschak and Lindsay Hess, who play the daughter and mother at the heart of the story, who graciously answered our questions for the latest in our continuing series of Friday 5 (+1) in order to gain some insight into the two women and to suggest why you might want to make reservations now to see the acclaimed musical at Street Theatre Company.