NCTC Family Matinee Series Presents New Twist on WIZARD OF OZ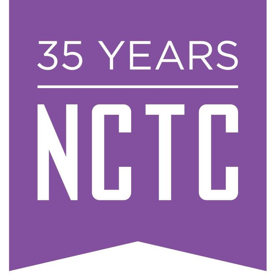 The fall, New Conservatory Theatre Center Family Matinee Series flies over the rainbow with a new telling of L. Frank Baum's classic, The Wizard of Oz, in a stage adaptation by Stephanie Temple, who also directs with Sophie Iribarren.
When a young Kansas girl lands in the fantasy world of Oz, she soon finds herself in a heap of trouble with an evil witch at her heels and no way to get home. Join Dorothy and all the memorable characters of L. Frank Baum's classic story, reimagined with a fun, 1930's carnival-themed twist. You too will be transported over the rainbow!
The Wizard of Oz runs October 7 -15, 2017. Saturdays and Sundays at 2 & 4pm. Tickets are $10 youth, $15 adults and available at nctcsf.org, emailing boxoffice@nctcsf.org or by calling (415) 861-8972.
Adapter and Co-Director Stephanie Temple is NCTC's Conservatory Director and has been working at the company as a teacher, director, and playwright since 2002. Temple has a B.A. from University of Southern California's School of Theatre and a Master's in Drama from San Francisco State University. She has taught acting, improvisation, dance and musical theatre at NCTC, CSU Stanislaus, Merced College, PCPA Theatrefest and currently runs the drama program at Live Oak School in Potrero Hill. As NCTC's Children's Playwright in Residence, Temple has adapted and developed plays such as Bollywood Sleeping Beauty, Pinocchio, Goldi Locks and the Three Aliens, and Rock 'n Roll Cinderella. This winter, Temple will be directing Avenue Q at NCTC.
New Conservatory Theatre Center Family Matinee Series has presented original adaptations and classic stories for youth and families since 1981. After a hiatus, the Series resumed in 2004 under the leadership of then Associate Conservatory Director Stephanie Temple, who has written and directed over two dozen original adaptations, often working in collaboration with her teen ensemble members. The Family Matinee Series has the distinction of employing teenage performers and stage managers, many of whom have trained in NCTC's Conservatory Program, often providing them their first professional theatre jobs.
New Conservatory Theatre Center has been San Francisco's premier LGBTQIA and allied performing arts institution and progressive arts education conservatory since 1981. NCTC is renowned for its diverse range of innovative, high-quality productions, touring productions and shows for young audiences; its foundational anti-bullying work with youth and educators through YouthAware; and its commitment to developing new plays to continue expanding the canon of queer and allied dramatic work.
More Hot Stories For You