Feature: San Francisco Students Participate in HAMILTON EduHam Program
History had its eyes on two thousand students last Wednesday when they arrived at SHN's Orpheum Theatre for the second San Francisco EduHam. Fourteen high schools participated in the April 12th program, with groups of one to three students from each school given the opportunity to "tell their story" on the Orpheum stage.
Students Tell Their Story
If current political and social circumstances dishearten you, consider these courageous kids, who projected hope for the future with their passionate raps, poems and songs.
"When you can't fight the system physically, you use your mind to make poetry," said one student in a performance, representing June Jordan School.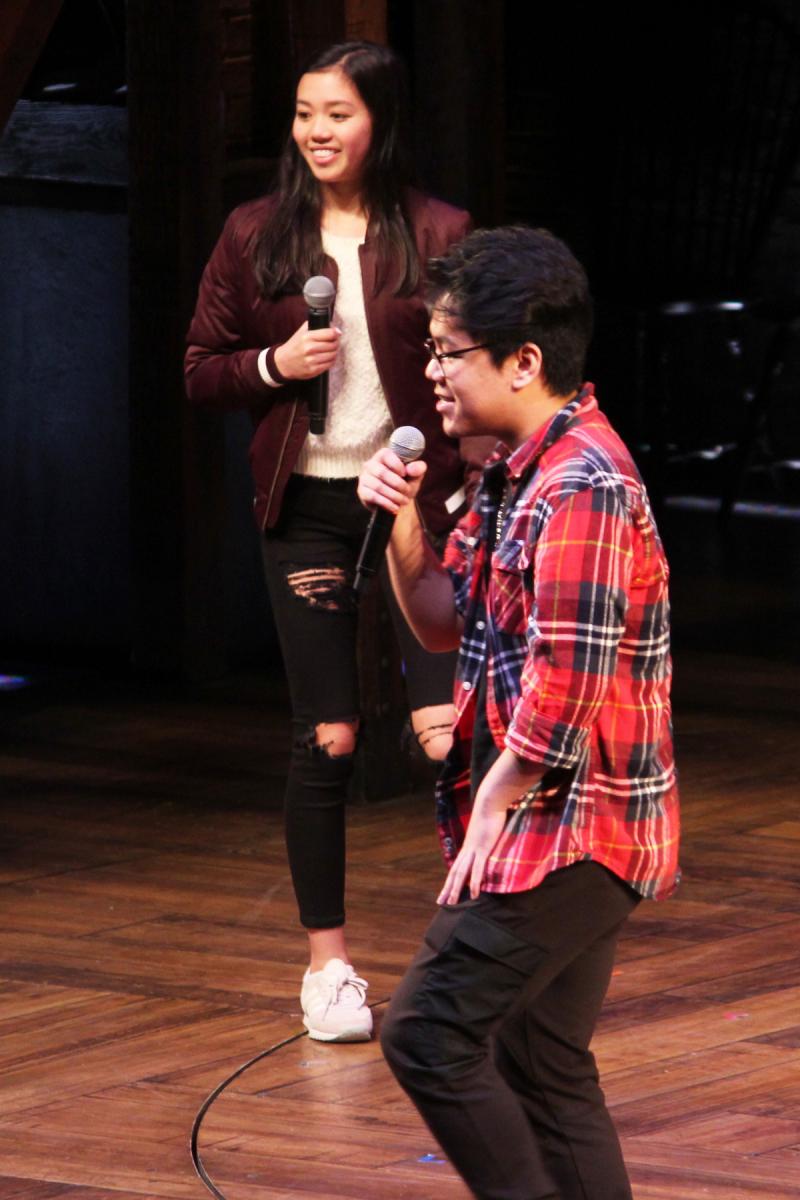 "Love can change the world," sang a duo from Raoul Wallenberg High School.
Another student's poem spoke of a traveler struggling to become "American enough" and reminded the world that America is a country of immigrants, not ignorance.
"I treat my country like I treat my daughters," read a piece from Hilltop School. "I give it my all to make it happy. I love this country like I love my wife. I admire the beauty and strength we have as a whole. This country is like my mother. It built me. It made me who I am."
Bo from George Washington High School said he had friends from different schools cheering him on and felt supported by his peers.
"What they're doing is so hard," said Emmy Raver-Lampman, who plays Angelica Schuyler in the Hamilton tour cast. "If they walk out there and are met with nothing but love, it just pushes them the extra little push they need."
Students See Their Story
Raver-Lampman led a short time of questions and answers with a few cast members before the students took a lunch break. Each school submitted one question such as What was your reaction to being cast? What do you do to prepare for a performance? and What is your favorite number to perform? Perhaps most poignant, however, was Joshua Henry's answer to how Hamilton has changed his perspective on history.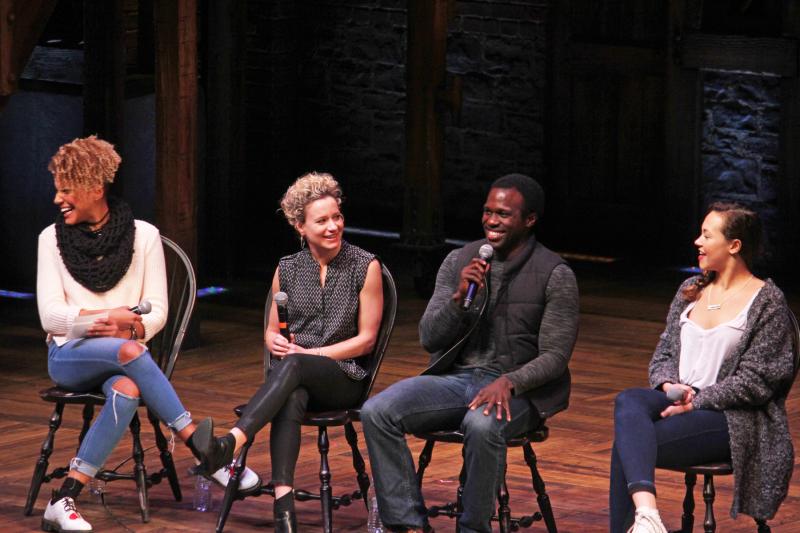 "What I love about being a person of color in this show is that it's representing that no matter where you're from you can have a big impact," said Henry, who plays Aaron Burr in Hamilton. "Some of the most rewarding moments I have are when there's a five year old who comes up to me and says, "You're Aaron Burr." And I get to say, "You can do something like this." And the expression on her face - now this is a moment she'll never forget. Being able to represent people of color on stage is important because it says everyone can be involved. Everyone's voice is important."
Students Learn Hamilton's Story
The high school students learned about Alexander Hamilton and the founding fathers in the classroom, but Wednesday SHN Broadway San Francisco invited them to watch America's story unfold on stage in a more familiar language: rap. Knowing that the historic figures in Hamilton were originally white, students expressed appreciation for a production that represents them in both personal struggles and race.
"When you first hear of Hamilton, you look up pictures and you find out Aaron Burr is black, and think whoa that's crazy," Bo said. "That's not something you'd see every day. That's really inspiring to people of color or anyone feeling repressed."
"I think it really represents America and gives me strength as an immigrant," said Celeste from Mission High, who, along with her performance partner Aila, read the entire book Hamilton is based on. "I like to see people other than white people come on stage and represent the history of the nation. "
"These kids are why I do this," Raver-Lampman said. "For the same reason I watched Ragtime as a kid and was moved and changed. Seeing that show altered the course of my life. It might have been the first time I was aware that there's an unbelievably talented black woman leading this show, and I was like, I guess that's something I could do. And it doesn't have to be about theatre. Wherever their life may be, just being able to sit in a theatre and see people who look like them get up on stage. It gets us excited."
About EduHam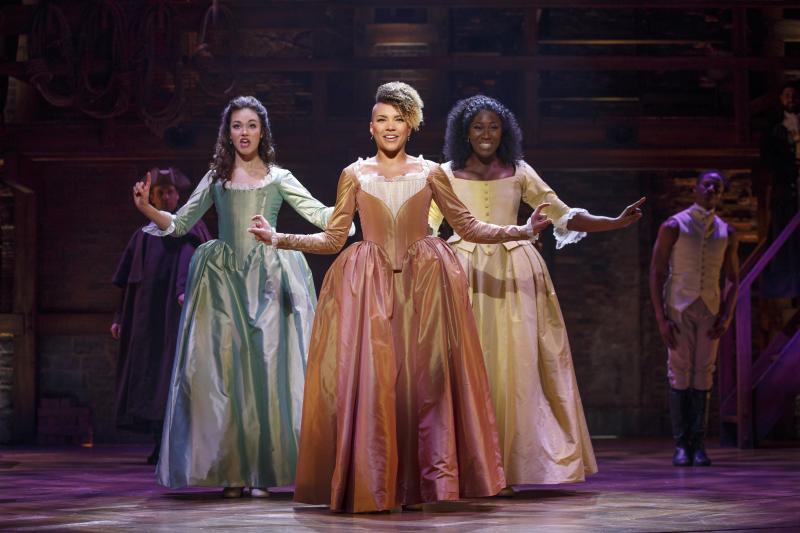 The April 12th performance was the second of four student matinee performances in the Bay Area that will provide more than 8,500 Bay Area high school students the opportunity to experience the musical Hamilton.
"We are excited that this amazing partnership and educational opportunity will allow our students to experience the historical play Hamilton," said San Francisco Mayor Edwin M. Lee. "It is important that our future leaders explore the core values and tenets of our country's founders by celebrating the art of theater as a tool of learning and expression. We want to thank the entire team of Hamilton and our national and local funding partners who made this possible."
Funders for the four Bay Area education programs include: The Rockefeller Foundation, Google.org, Facebook employees, William and Flora Hewlett Foundation, StuartFoundation , Panta Rhea Foundation and GitHub.
For more information on Hamilton and SHN Broadway San Francisco, visit https://www.shnsf.com.
Photo Credit: Joan Marcus (Hamilton Photos) and Harmony Wheeler (EduHam Photos)