Photo Flash: West Coast Premiere of LITTLE WOMEN at The Old Globe
The Old Globe presents West Coast premiere of Little Women by Kate Hamill. This brand-new version of Louisa May Alcott's classic novel about Jo March and her three unforgettably distinct sisters is presented in association with Dallas Theater Center and is directed by Sarah Rasmussen (Artistic Director of Jungle Theater, which originally commissioned the play).
Take a look at photos below!
Louisa May Alcott's classic novel of the March sisters is beloved by generations of readers. Now her heartfelt story of Jo March and her three unforgettably distinct sisters, Meg, Beth, and Amy, comes to the stage in a brand-new version that honors the spirit of Alcott's original while freshly interpreting it for a new era. The Wall Street Journal named the prolific and widely produced Kate Hamill as Playwright of the Year. The West Coast premiere of her sparkling adaptation will have audiences falling in love with the March sisters all over again as they grow from young girls to little women.
The cast includes Andrew Crowe as Robert March (Twelfth Night at Shakespeare in the Park, Sweeney Todd, Cabaret, and Stand by Your Man national tours), Jennie Greenberry as Meg March (Lucky Duck Off Broadway, Oregon Shakespeare Festival), Lilli Hokama as Amy March (The Wolves at Lincoln Center Theater, Greenland Off Broadway), Louis Reyes McWilliams as Laurie Laurence (Coriolanus at The Public Theater, Anna Karenina and The War Boys Off Broadway), Liz Mikel as Marmie (Lysistrata Jones on and Off Broadway, extensive Dallas Theater Center credits), Alex Organ as John Brooks and Additional Voices (20-plus productions at Dallas Theater Center), Pearl Rhein as Jo March (Natasha, Pierre & The Great Comet of 1812 on Broadway, The Taming of the Shrew at Shakespeare in the Park), Mike Sears as Mr. Laurence and Mr. Dashwood (Globe's What You Are, Rain, and Kiss Me, Kate, Off Broadway's When Words Fail, Leap, and To Have and to Hold), Maggie Thompson as Beth March (Hedda and Sources of Light Other than the Sun Off Broadway), and Sally Nystuen Vahle as Hannah, Mrs. Mingott, and Aunt March (Dallas Theater Center starring roles in Steel Magnolias, A Christmas Carol, Medea, Electra, and Miller, Mississippi). Mikel, Organ, and Vahle are Diane and Hal Brierley Resident Acting Company members at Dallas Theater Center.
The creative team includes Wilson Chin (Scenic Design), Moria Sine Clinton (Costume Design), Marcus Dilliard (Lighting Design), Sean Healey (Sound Design), Earon Chew Nealey (Wig and Makeup Design), Robert Elhai (Original Music), Kristin Leahey, Ph.D. (Dramaturg), Joel Ferrell (Movement Coach), Kelly Gillespie, CSA (Casting), and Megan Winters (Production Stage Manager).
"Little Women is an American classic that continues to beguile, a century and a half after Louisa May Alcott sent it into the world," said The Old Globe's Erna Finci Viterbi Artistic Director Barry Edelstein. "In the hands of two visionary women of the American theatre, the dazzling playwright Kate Hamill and the endlessly inventive director Sarah Rasmussen, the novel's genius endures, and the captivating March sisters spring to brand new life. Hamill and Rasmussen revere the novel and refresh it at the same time. They build imaginative bridges between the Americas of the 19th century and the 21st. I am proud and excited to share their work, and the ravishing performances of a very gifted ensemble, with San Diego audiences."
Additional events taking place during the run of Little Women include:
VICKI AND CARL ZEIGER INSIGHTS SEMINAR: Tuesday, March 17, 2020 at 6:00 p.m.
This series provides an opportunity to closely connect with productions both onstage and backstage. A panel selected from the artistic company of each show (playwrights, actors, directors, designers, and/or technicians) engages patrons in an informal and illuminating presentation of ideas and insights to enhance the theatregoing experience. FREE; no reservations necessary.
SUBJECT MATTERS: Saturday, March 21, 2020
Explore the ideas and issues raised by a production through brief, illuminating post-show discussions with local experts, such as scientists, artists, historians and scholars. Subject Matters will ignite discussion, bring the play's concerns into sharp focus, and encourage you to think beyond the stage! Subject Matters discussions follow select Saturday matinee performances. FREE; no reservations necessary.
POST-SHOW FORUMS: Tuesdays, March 24 and March 31, and Wednesday, April 8, 2020
Join us after the show for an informal and enlightening question-and-answer session with cast, crew, and/or Globe staff members. Get the inside story on creating a character and putting together a professional production. FREE for ticketholders of that evening's performance.
OPEN-CAPTION PERFORMANCE: Saturday, April 4, 2020, 2:00 p.m.
Open captioning is live text displayed simultaneously to the performance and does not require the user to have any special equipment for viewing the text. Please contact our Ticket Services Department at (619) 23-GLOBE (234-5623) or Tickets@TheOldGlobe.org to purchase tickets within view of the captioning screen. Tickets for open-caption performances go on sale on the single-ticket on-sale date and are subject to availability. Support for open captioning is provided in part by TDF. This project is supported in part by an award from the National Endowment for the Arts.
And a related San Diego Public Library event:
THE LITTLE WOMEN COOKBOOK: Tuesday, March 10, 2020, 7:00 p.m. - 9:00 p.m.
Central Library, 330 Park Boulevard, San Diego, CA 92101
Join authors/librarians Jenne Bergstrom and Miko Osada (of the blog 36 Eggs) to explore the world of literary food, historical recipes, the truth about pickled limes, and the journey from reading to eating to writing. The Old Globe's Literary Manager and Dramaturg Danielle Mages Amato will also preview the upcoming Little Women. Proceeds from book sales support programming for the San Diego Public Library system. Tickets are $21.50 at www.libraryshopsd.org/events/littlewomen.
Little Women will run March 14 - April 19, 2020 on the Donald and Darlene Shiley Stage in the Old Globe Theatre, part of the Globe's Conrad Prebys Theatre Center. Previews run March 14-18. Opening night is Thursday, March 19 at 8:00 p.m. Single tickets start at $30.00 and can be purchased online at www.TheOldGlobe.org, by phone at (619) 23-GLOBE, or at our Box Office in Balboa Park. Little Women runs February 7 - March 1, 2020 in the Kalita Humphreys Theater at Dallas Theater Center.
Photo Credit: Karen Almond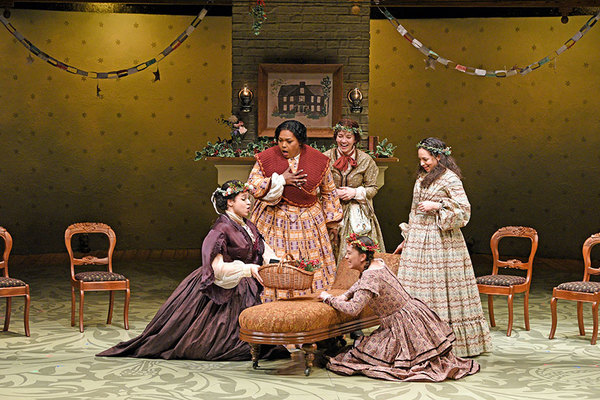 Jennie Greenberry, Liz Mikel, Pearl Rhein, Lilli Hokama and Maggie Thompson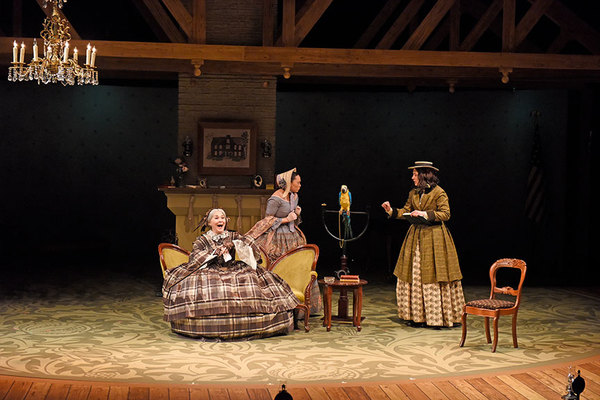 Sally Nystuen Vahle, Lilli Hokama and Pearl Rhein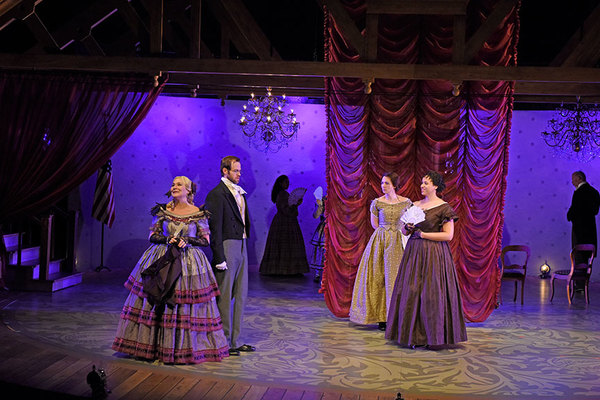 Sally Nystuen Vahle, Alex Organ, Pearl Rhein and Jennie Greenberry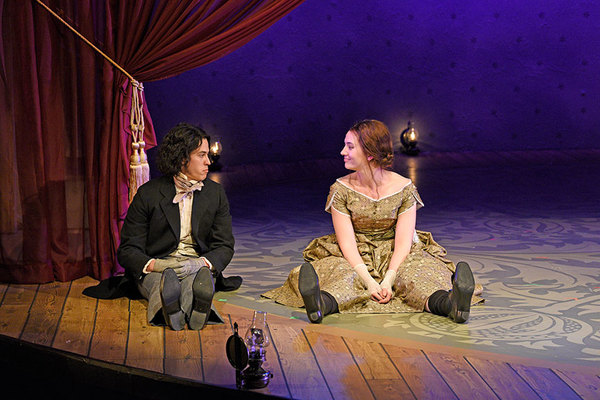 Louis Reyes McWilliams and Pearl Rhein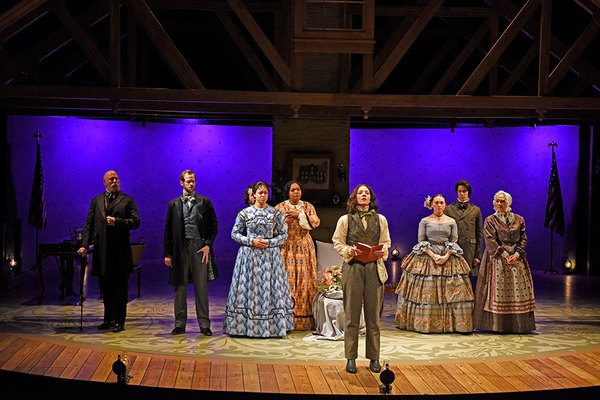 The company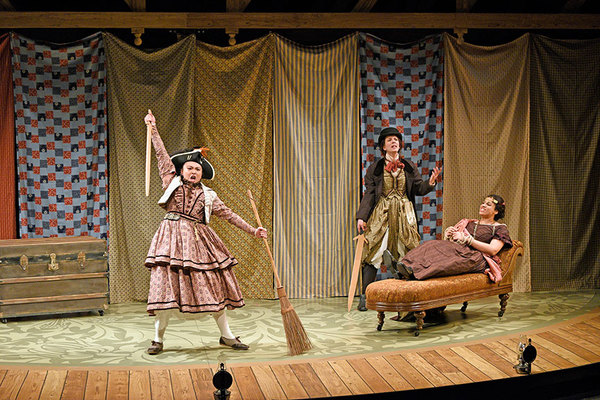 Lilli Hokama, Pearl Rhein and Jennie Greenberry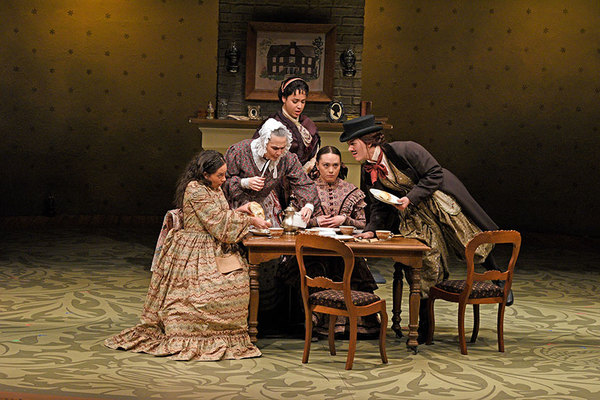 Maggie Thompson, Sally Nystuen Vahle, Jennie Greenberry, Lilli Hokama and Pearl Rhein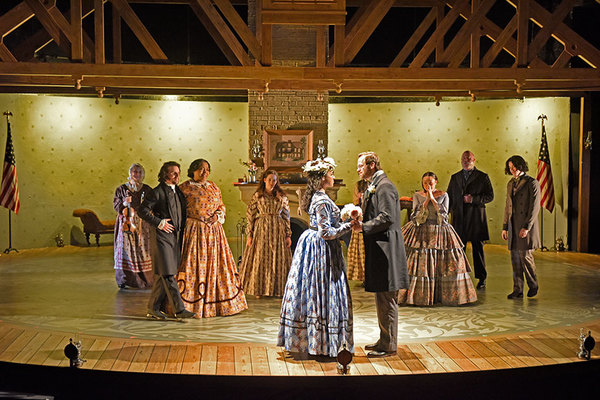 The company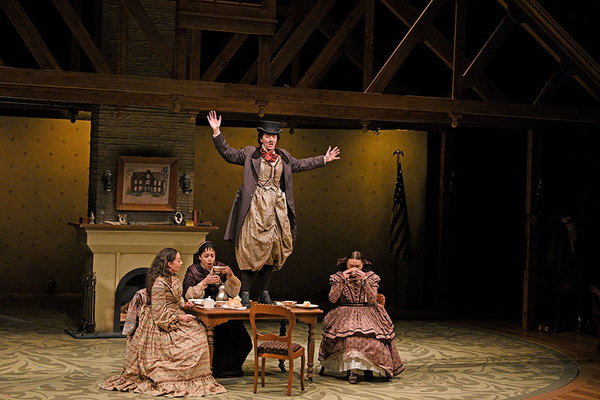 Maggie Thompson, Jennie Greenberry, Pearl Rhein, and Lilli Hokama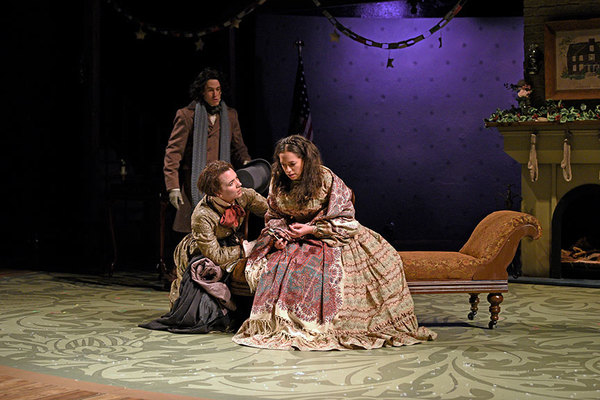 Louis Reyes McWilliams, Pearl Rhein and Maggie Thompson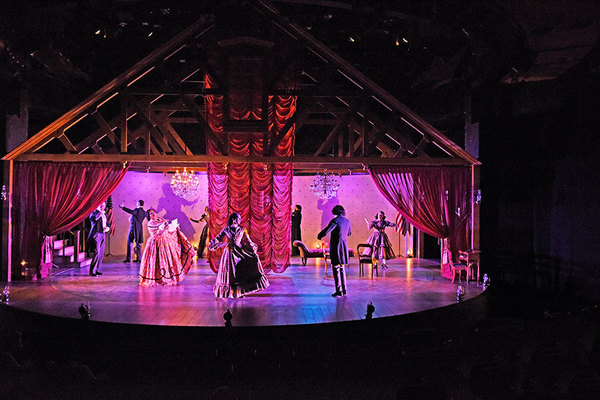 The company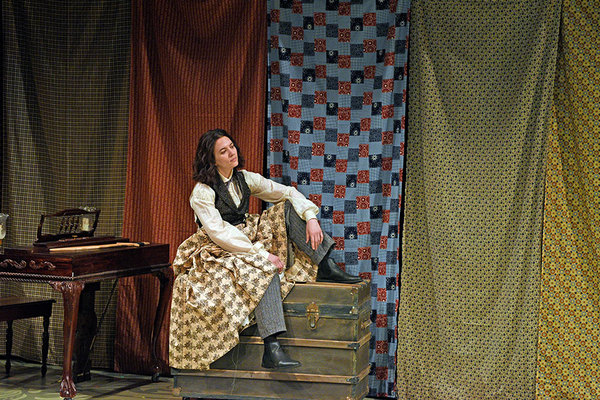 Pearl Rhein