Latest News on Louis Reyes McWilliams
Louis Reyes McWilliams News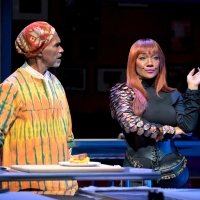 Photos: First Look at Lynn Nottage's CLYDE'S at Berkeley Repertory Theatre
by Chloe Rabinowitz - Jan 25, 2023
Get a first look at two-time Pulitzer Prize winner Lynn Nottage's Tony Award-nominated play, Clyde's, is performing at Berkeley Repertory Theatre through February 26, 2023. 
Full Cast & Creative Team Announced for CLYDE'S at Berkeley Repertory Theatre
by Chloe Rabinowitz - Dec 14, 2022
Berkeley Repertory Theatre has announced the full cast and creative team for two-time Pulitzer Prize winner Lynn Nottage's Tony Award-nominated play, Clyde's, performing at Berkeley Rep's Peet's Theatre beginning Friday, January 20 and continuing through Sunday, February 26, 2023.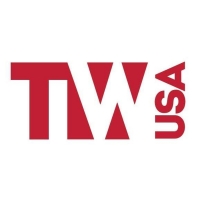 TheaterWorksUSA & The Apollo to Present Staged Reading of New Musical LONG WAY DOWN
by Chloe Rabinowitz - Nov 15, 2022
 TheaterWorksUSA in association with The Apollo, will present an invite only staged reading of Jason Reynolds' New York Times best-selling young adult novel Long Way Down in a compelling new musical by Dahlak Brathwaite and Khiyon Hursey, directed and choreographed by Ken-Matt Martin on November 21 at Pearl Studios.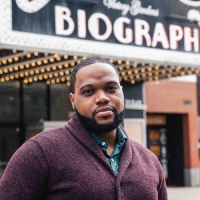 Ken-Matt Martin To Direct New Production Of TINY BEAUTIFUL THINGS At Baltimore Center Stage
by Chloe Rabinowitz - Nov 10, 2022
Acclaimed director, producer, and advocate Ken-Matt Martin will helm Baltimore Center Stage's Spring 2023 production of Tiny Beautiful Things. Martin replaces previously announced director Stori Ayers. Tiny Beautiful Things begins performances at BCS on March 9, 2023.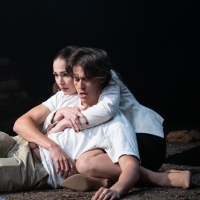 Review: HEROES OF THE FOURTH TURNING at Studio Theatre
by David Friscic - Sep 29, 2022
The "awful grace of God" (from Aeschylus----prominently displayed on Robert F. Kennedy's grave) has been a line I all too well understand as a Catholic---in the current and intellectually thrilling production of Heroes of the Fourth Turning, Aeschylus is more than apt.  These characters are given grace in circumstances that often resemble "The Dark Night of the Soul" (St. John of the Cross). The Studio Theatre is presenting a play that grabs hold of the mind and heart with a compelling dramatic throughline for all those who have thought about the role of the sacred in a secular society.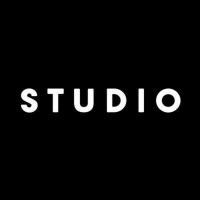 Cast Announced for HEROES OF THE FOURTH TURNING at Studio Theatre
by Chloe Rabinowitz - Sep 1, 2022
Studio Theatre has announced the cast of the upcoming Will Arbery production, Heroes of the Fourth Turning. The play, which The New York Times called "Astonishing and riveting," is a semi-surrealistic portrait of young people on the political right at a pivotal moment in America and in their lives.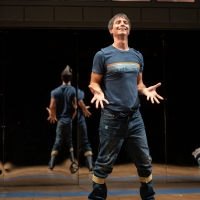 Pasadena Playhouse to Stream TEENAGE DICK
by Chloe Rabinowitz - Jan 25, 2022
Pasadena Playhouse will present Teenage Dick, a brilliantly hilarious take on Richard III by Mike Lew and directed by Tony Award nominee Moritz von Stuelpnagel, streaming online.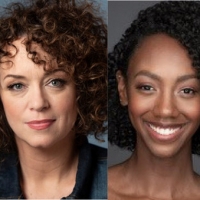 The Huntington Presents Darkly Funny TEENAGE DICK
by A.A. Cristi - Nov 8, 2021
The Huntington announces the New England premiere of Teenage Dick by Mike Lew, a darkly comic re-telling of Shakespeare's Richard III set in the most treacherous of places -high school. The production runs from December 3, 2021 to January 2, 2022 at The Huntington's Calderwood Pavilion at the BCA, and with digital access to the filmed performance through January 16, 2022.
BWW Review: TEENAGE DICK at Woolly Mammoth Theatre Company
by Timothy Treanor - Sep 26, 2021
Is it possible that Richard III, had he been beloved by those around him notwithstanding his hunchback, would have abandoned ambition and treachery and instead become a loving and gentle mentor and guardian to Edward V?  Would he have gracefully stepped aside when the young King reached his majority, thus ushering in thirty generations of peaceful Yorkish rule?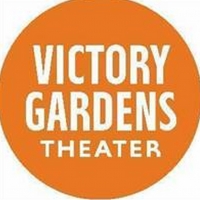 Victory Gardens Theater Names Ken-Matt Martin As Artistic Director
by A.A. Cristi - Mar 17, 2021
Victory Gardens Theater has announced Ken-Matt Martin as the next Artistic Director in the company's 46-year history, following a nationwide search that began last fall in partnership with Arts Consulting Group.