Photo Flash: Full Production Shots of Old Globe's A MIDSUMMER NIGHT'S DREAM - Krystel Lucas, Jay Whittaker & More!
The Old Globe
presents the 2013 Shakespeare Festival.
Laurence Olivier
Award-nominated director
Ian Talbot
will make his Old Globe debut with the enduring Shakespeare favorite A Midsummer Night's Dream. The 2013 Shakespeare Festival, performed in repertory in the outdoor Lowell Davies Festival Theatre, runs June 2 - Sept. 29. Subscription tickets from $66 to $270. Single tickets start at $29. Tickets can be purchased online at
www.TheOldGlobe.org
, by phone at (619) 23-GLOBE or by visiting the Box Office at 1363 Old Globe Way in Balboa Park. BroadwayWorld has more production photos of A MIDSUMMER NIGHT'S DREAM below!
The cast of A Midsummer Night's Dream features Erin Elizabeth Adams (Cobweb), Miles Anderson(Bottom), Meaghan Boeing (Moth), Donald Carrier (Starveling), Winslow Corbett (Hermia), Nic Few(Demetrius), Adam Gerber (Lysander), Lucas Hall (Puck), Sherman Howard (Egeus), Charles Janasz (Peter Quince), John Lavelle (Snug), Krystel Lucas (Titania, Hippolyta), Stephanie Roetzel (Mustardseed), Triney Sandoval (Snout), Ryman Sneed (Helena), Whitney Wakimoto (Peaseblossom), Jay Whittaker (Oberon, Theseus) and Sean-Michael Wilkinson (Flute) with Matthew Bellows, Jeremy Fisher, Kushtrim Hoxha, Stephen Hu, Allison Layman, Danielle O'Farrell, Christopher Salazar and Robbie Simpson (Fairies).
Photo Credit: Jim Cox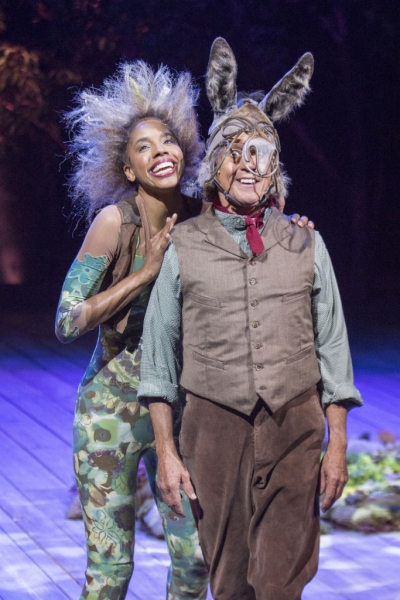 Krystel Lucas as Titania and Miles Anderson as Bottom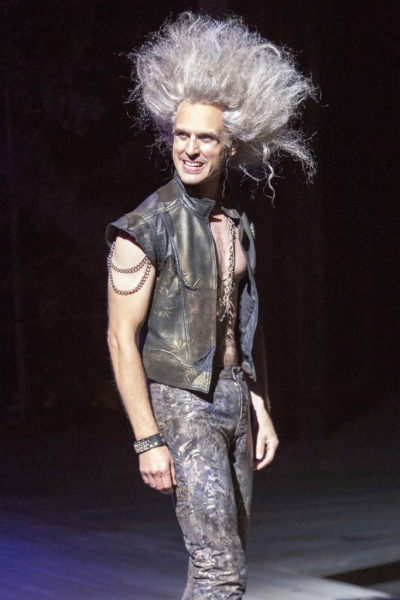 Jay Whittaker as Oberon

Winslow Corbett as Hermia with (from left) Robbie Simpson, Christopher Salazar, Matthew Bellows and Jeremy Fisher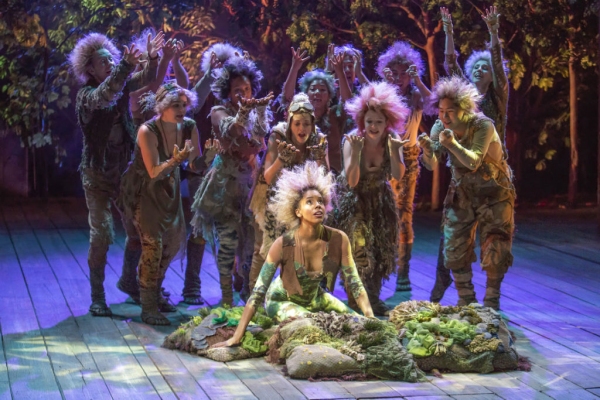 Krystel Lucas as Titania (center) with the cast o

Jay Whittaker as Oberon and Lucas Hall as Puck

Old Globe Associate Artist Charles Janasz as Peter Quince, John Lavelle as Snug, Donald Carrier as Starveling, Sean-Michael Wilkinson as Flute, Triney Sandoval as Snout and Miles Anderson as Bottom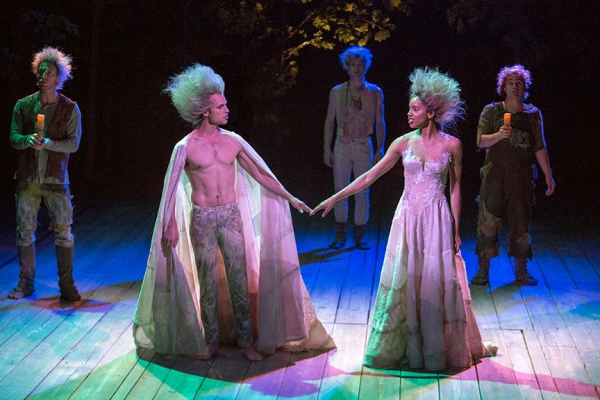 ay Whittaker as Oberon and Krystel Lucas as Titania with (background, from left) Matthew Bellows as a Fairy, Lucas Hall as Puck and Christopher Salazar as a Fairy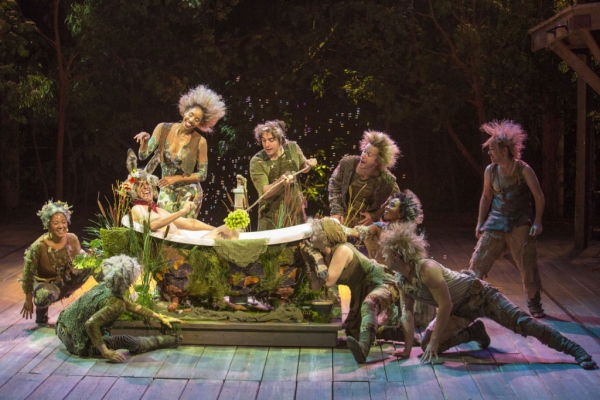 Miles Anderson as Bottom and Krystel Lucas as Titania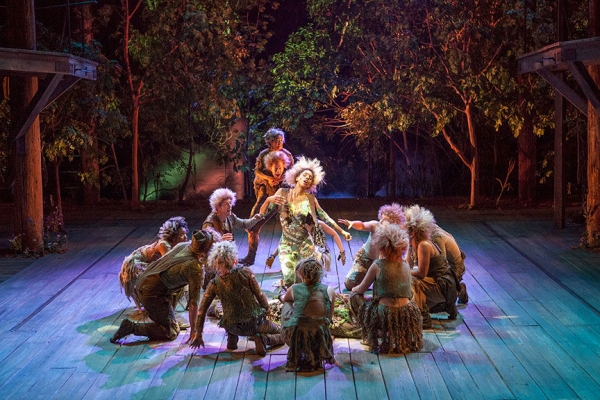 Krystel Lucas as Titania (center) with the cast

Nic Few as Demetrius, Ryman Sneed as Helena, Adam Gerber as Lysander and Winslow Corbett as Hermia

Winslow Corbett as Hermia and Adam Gerber as Lysander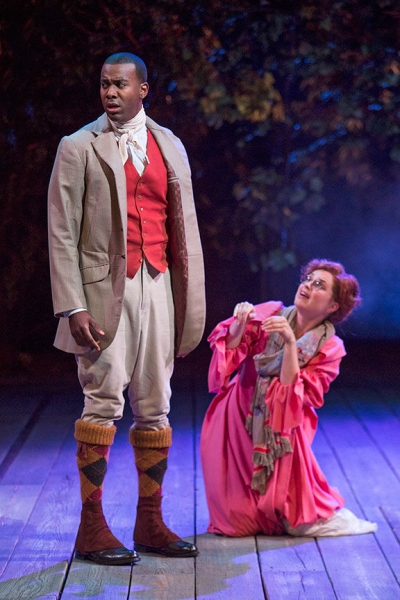 Nic Few as Demetrius and Ryman Sneed as Helena