Photo Flash: First Look at Rutina Wesley and More in TWELFTH NIGHT at The Old Globe
The Old Globe presents William Shakespeare's delightful and romantic Twelfth Night. Rebecca Taichman, whose production of the time-traveling Time and the Conways fascinated audiences last April, is back to direct the first show of the 2015 Summer Shakespeare Festival. The Old Globe engagement began performances on June 21 and runs through July 26, 2015, with opening night set for tomorrow, June 27 at 8:00 p.m., in the Lowell Davies Festival Theatre. BroadwayWorld has a first look at the cast in action below!
Everything we love about Shakespeare -- romance, music, poetry, laughter, swordplay, great characters, and even a girl in pants! -- is in Twelfth Night, one of the Bard's true comic masterpieces. Shipwrecked and alone in foreign Illyria, young Viola masquerades as a boy and becomes the go-between for the lovesick Duke Orsino and the beautiful Countess Olivia. Soon Viola finds herself in the middle of a topsy-turvy love triangle with lunacy on every side. Visionary director Rebecca Taichman returns to the Globe with a stunning production of one of Shakespeare's most perfect plays.
The cast features Rutina Wesley as Viola ("True Blood," "Hannibal," In Darfur at The Public Theater, The Vertical Hour on Broadway), Sara Topham as Olivia (The Importance of Being Earnest on Broadway, U.K. premiere of Intimate Apparel), and LeRoy McClain as Sebastian (Broadway's The History Boys and Cymbeline, "Madam Secretary"), forming the love triangle, with Amy Aquino as Maria (Broadway's The Heidi Chronicles, Third), Terence Archie as Orsino (Broadway's Ragtime, Rocky), Manoel Felciano as Feste (Broadway's Sweeney Todd, Brooklyn, Jesus Christ Superstar, Cabaret), Robert Joy as Malvolio (Side Show at La Jolla Playhouse and Broadway, The Taming of the Shrew and As You Like It at New York Shakespeare Festival), Patrick Kerr as Andrew Aguecheek (Broadway's You Can't Take It with You, Stage Kiss at Playwrights Horizons, His Girl Friday at La Jolla Playhouse), and Tom McGowan as Sir Toby Belch (the Globe's Rounding Third and Moonlight and Magnolias, Broadway's Casa Valentina, Wicked, Chicago, Ivanov, La Bête).
Joining them are Old Globe/University of San Diego Graduate Theatre Program actors Amy Blackman (Ensemble),Lindsay Brill (Ensemble), Charlotte Bydwell (Ensemble), Lowell Byers (Antonio, Sea Captain), Ally Carey(Ensemble), Jamal Douglas (2nd Officer), Tyler Kent (Curio), Makha Mthembu (Ensemble), Daniel Petzold (Fabian),Megan M. Storti (Ensemble), Nathan Whitmer (1st Officer), and Patrick Zeller (Valentine).
The creative team also includes Chase Brock (Choreographer), Riccardo Hernandez (Scenic Design), David Israel Reynoso (Costume Design), Christopher Akerlind (Lighting Design), Acme Sound Partners (Sound Design), Todd Almond (Original Music), Ursula Meyer (Vocal Coach), Jim Carnahan, CSA (Casting), and Samantha Greene(Production Stage Manager).
Tickets can be purchased online at www.TheOldGlobe.org, by phone at (619) 23-GLOBE, or by visiting the Box Office at 1363 Old Globe Way in Balboa Park.
Photo Credit: Jim Cox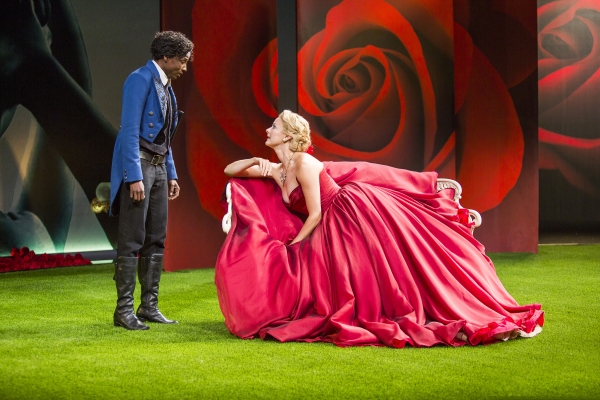 Rutina Wesley as Viola and Sara Topham as Olivia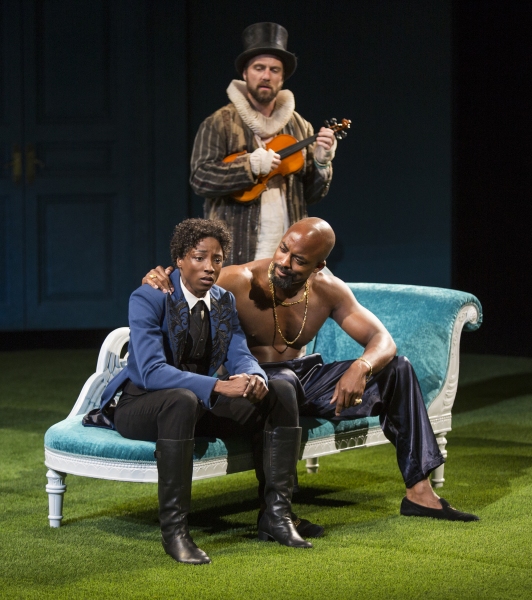 Rutina Wesley as Viola and Terence Archie as Orsino (seated) with Manoel Felciano as Feste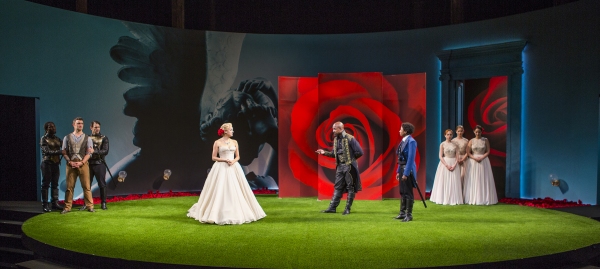 The cast of The Old Globe's 2015 Summer Shakespeare Festival production of TWELFTH NIGHT

(foreground) Robert Joy as Malvolio with (background, From left) Tom McGowan as Sir Toby Belch and Daniel Petzold as Fabian

(from top) Manoel Felciano as Feste, Tom McGowan as Sir Toby Belch, and Patrick Kerr as Andrew Aguecheek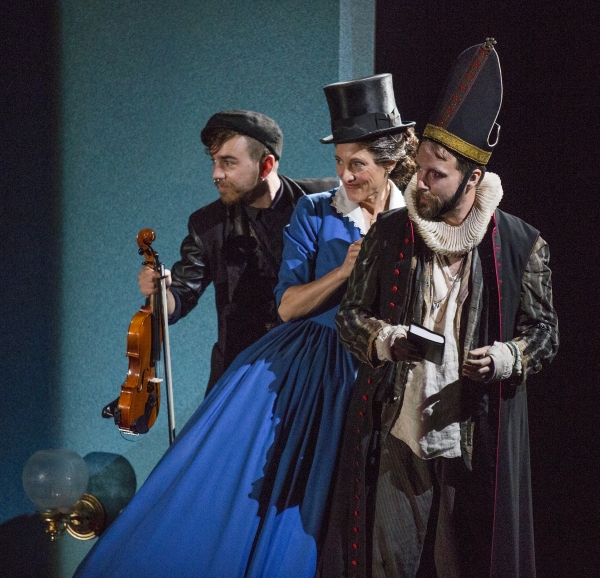 Daniel Petzold as Fabian, Amy Aquino as Maria, and Manoel Felciano as Feste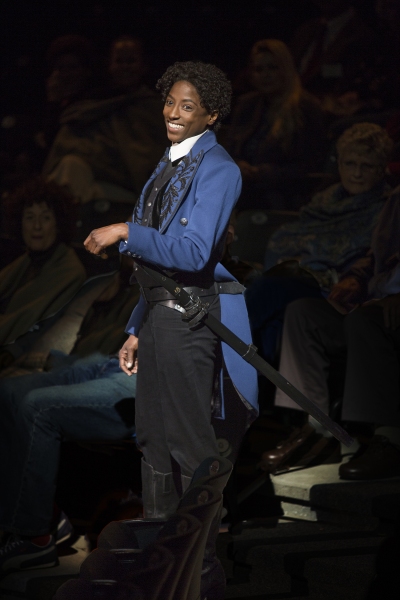 Rutina Wesley as Viola

Rutina Wesley as Viola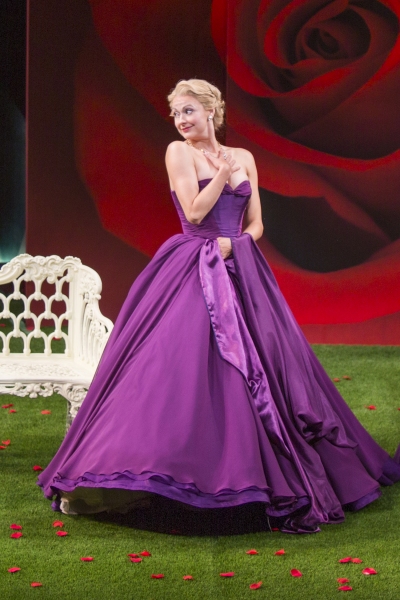 Sara Topham as Olivia

(foreground) Terence Archie as Orsino with (background, From left) Jamal Douglas and Daniel Petzold

Tom McGowan as Sir Toby Belch and Patrick Kerr as Andrew Aguecheek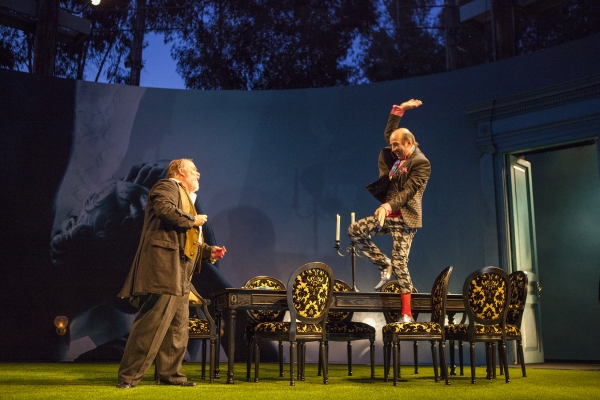 Tom McGowan as Sir Toby Belch and Patrick Kerr as Andrew Aguecheek

(foreground, From left) Lowell Byers as Antonio and Tom McGowan as Sir Toby Belch with (background) Rutina Wesley as Viola, Daniel Petzold as Fabian, and Patrick Kerr as Andrew Aguecheek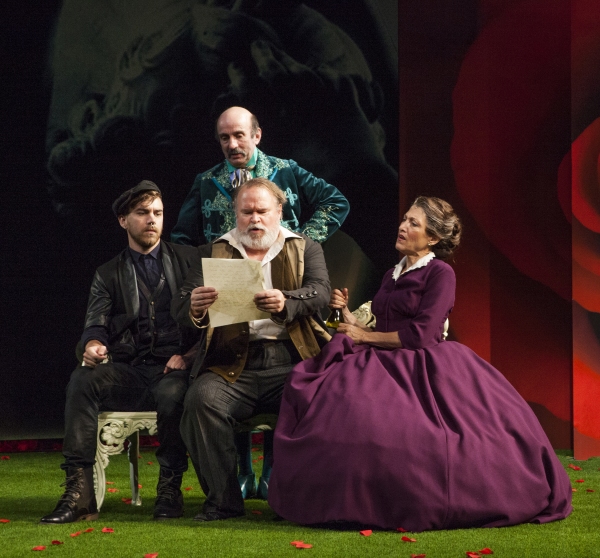 Daniel Petzold as Fabian, Patrick Kerr as Andrew Aguecheek, Tom McGowan as Sir Toby Belch, and Amy Aquino as Maria

(foreground) Terence Archie as Orsino and Rutina Wesley as Viola with the cast of TWELFTH NIGHT