Latest News on Daniel Petzold
Daniel Petzold News
BWW Interview: Daniel Petzold of AIRNESS at Park Square Theatre
by Jared Fessler - May 19, 2022
The Old Globe and University Of San Diego Shiley Graduate Theatre Program Presents A MIDSUMMER NIGHT'S DREAM
by A.A. Cristi - Feb 3, 2021
The Old Globe today announced the cast and creative team of The Old Globe and University of San Diego Shiley Graduate Theatre Program's presentation of William Shakespeare's enchanting comedy classic A Midsummer Night's Dream.
Lafayette's Town Hall Theatre to Stream its Production of TWELFTH NIGHT
by Chloe Rabinowitz - May 17, 2020
East Bay Times has reported that Lafayette's Town Hall Theatre will stream its 2011 production of Twelfth Night through its streaming service until June 14th.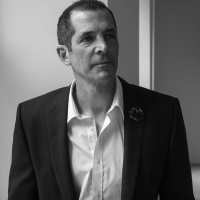 Florida Studio Theatre Will Present AMERICAN SON by Christopher Demos-Brown
by Chloe Rabinowitz - Jan 6, 2020
Florida Studio Theatre (FST) presents the critically-acclaimed Broadway hit, American Son by Christopher Demos-Brown. Called 'Provocative' by The New York Times and 'Compelling' by the Hollywood Reporter, American Son is a powerful drama that tackles themes of family relationships, love, loss, and identity. A New York Times Critics Pick, American Son will run in FST's Gompertz Theatre starting January 22. Tickets range from $29-39 and can be purchased at (941) 366-9000 or floridastudiotheatre.org.
Globe/USD Shiley M.F.A. Program Present TWELFTH NIGHT
by A.A. Cristi - Oct 10, 2019
The Old Globe today announced its latest cast and creative team as the illustrious actors in The Old Globe and University of San Diego Shiley Graduate Theatre Program expertly perform William Shakespeare's magical comedy Twelfth Night, directed by Jesse Perez, the program's Director of Professional Training and a noted actor (Off Broadway's Party People, the Globe's Romeo and Juliet, La Jolla Playhouse's Seize the King). The classical actors of tomorrow will bring to life a world filled with some of the Bard's most unforgettable characters and memorable moments. Twelfth Night will run November 2a?"10, 2019 in the Sheryl and Harvey White Theatre, part of the Conrad Prebys Theatre Center. Opening night is Saturday, November 2 at 8:00 p.m. Tickets to Twelfth Night are now on sale and can be purchased online at www.TheOldGlobe.org, by phone at (619) 23-GLOBE, or by visiting the Box Office.

BWW Review: SWITZERLAND at 59E59 Theaters is an Intriguing and Thrilling Two-Hander
by Marina Kennedy - Feb 15, 2019
The NYC premiere of 'Switzerland' written by Joanna Murray-Smith and directed by Dan Foster is being performed at 59E59 Theaters now through. With incisive dialogue, excellent staging and outstanding performances, the two-hander is an intense thriller that is captivating audiences.

BWW Interview: Dan Foster, Director of SWITZERLAND at 59E59th
by Peter Danish - Feb 14, 2019
BWW Interview: Dan Foster, director of SWITZERLAND at 59E59th

59E59 Theaters Announces Productions For The 2019 Winter Season
by Julie Musbach - Nov 7, 2018
59E59 Theaters announce the line-up of shows for the 2019 Winter Season.  All performances take place at 59E59 Theaters (59 East 59th Street, between Park and Madison Avenues).  Ticket prices and performance schedules vary. For tickets, call the 59E59 Box Office at 646-892-7999 or online at www.59e59.org. 
American Vicarious Presents the World Premiere of PUSHKIN
by Julie Musbach - Jul 2, 2018
The american vicarious will present the world premiere of Jonathan Leaf's Pushkin. This limited Off-Broadway engagement will begin performances on July 25th and continue through August 25th only, at at The Sheen Center for Thought & Culture (18 Bleecker Street). Opening Night is scheduled  for August 5th. The performance runs 90 minutes with no intermission.

BWW Review: SWITZERLAND at Hudson Stage Company
by Peter Danish - Apr 24, 2018
The New York Premier of SWITZERLAND at the Hudson Stage Company