SAN ANTONIO VIDEO COVERAGE
The latest videos from live + streaming theatre in San Antonio.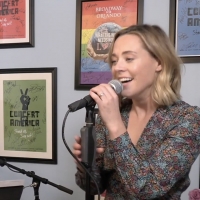 VIDEO: Erika Henningsen Sings 'I'd Rather Be Me' From MEAN GIRLS & More In Rehearsal For The Seth Concert Series
by Team BWW - October 24, 2021
Watch as Seth Rudetsky and Mean Girls's Erika Henningsen rehearse 'I'd Rather Be Me' & more for tonight's live streaming concert! Tune in at 8 PM ET to watch the one-time only live event, with special guest Kate Rockwell!...