Photo Flash: Sacramento's Music Circus Opens FIDDLER ON THE ROOF Tonight, 8/14!
Tradition is the theme as the 2012 Music Circus season continues with the all-time classic musical Fiddler on the Roof, at Wells Fargo Pavilion from tonight, August 14 – 19. Preview the show with Adrienne Barbeau, Bob Amaral and more on stage in the production photos below!
Like the iconic rooftop musician, playful yet reverent Tevye teeters between his respect for tradition and his love for his daughters, each anxious to follow her heart after a suitor her father finds unsuitable. One of the most beloved musicals ever, Fiddler on the Roof is a heart-warming and at times humorous look at a family living though tumultuous times.
Playing Golde in this Music Circus audience favorite is stage and screen star Barbeau, who made her Broadway debut as Hodel in Fiddler on the Roof and originated the role of Rizzo in the Broadway production of Grease, and who has starred in numerous film, television and theater projects. Playing Tevye is Amaral, who has performed on Broadway in Guys & Dolls and The Lion King and in the 2011 Music Circus production of The Producers, as well as in a number of television and touring Broadway shows.
Yente is played by Helen Geller, who has performed in multiple Music Circus productions, most recently Funny Girl in 2010. Lazar Wolf is played by Ron Wisniski, who has appeared in more than a dozen Music Circus productions, including this season's The Little Mermaid and The Music Man, as well as the national tours of Beauty and the Beast and Annie. Fiddler on the Roof also features Sacramento actors Michael Stevenson as Mordcha and Blair Leatherwood as Rabbi.
Fiddler on the Roof, with book by Joseph Stein, lyrics by Sheldon Harnick and music by Jerry Bock, features the songs "Tradition," "Matchmaker," "If I Were A Rich Man" and "Sunrise, Sunset." The original Broadway production, which opened Sep. 22, 1964 and ran for 3,242 performances, was nominated for 10 Tony Awards in 1965 and won 9, including Best Musical, Best Composer & Lyricist, Best Actor (Zero Mostel) and Best Choreography (Jerome Robbins). There were four subsequent Broadway productions, in 1976, 1981, 1990 and 2004. This will be the 12th Music Circus production of the show.
The 2012 Music Circus production of Fiddler on the Roof is directed by Glenn Casale. The Choreographer is Bob Richard and Music Director is Jeff Rizzo. Music Circus is produced under the leadership of California Musical Theatre Artistic Director Glenn Casale and Associate Producer Scott Klier. California Musical Theatre Executive Producer is Richard Lewis.
Music Circus productions are presented at the Wells Fargo Pavilion, 1419 H Street in Sacramento. For ticketing, scheduling or other information, visit www.SacramentoMusicCircus.com.
Photo credit: Charr Crail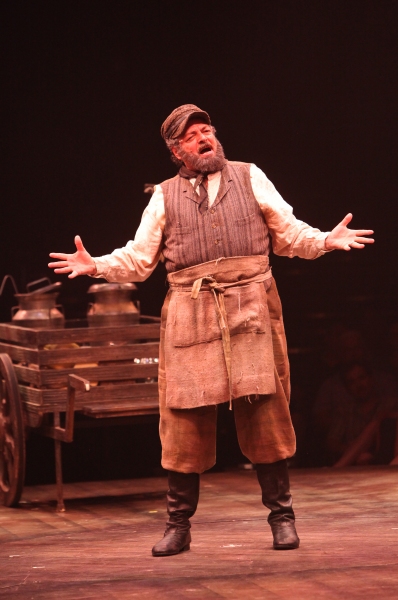 Bob Amaral as Tevye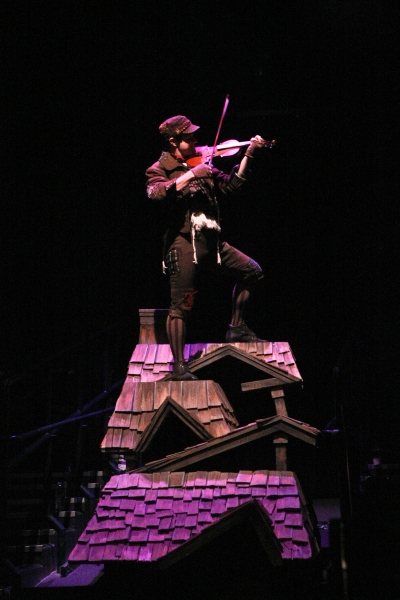 Michael McGurk as The Fiddler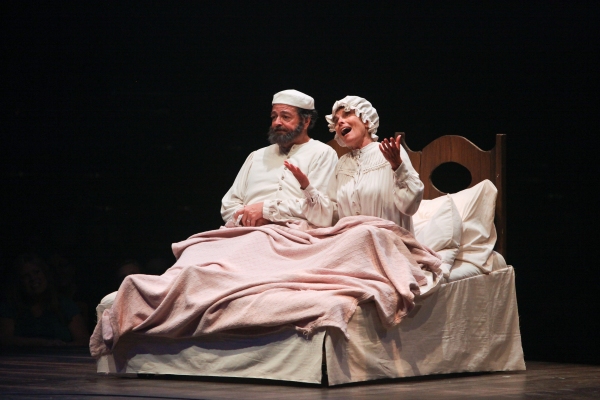 Bob Amaral and Adrienne Barbeau as Tevye and Golde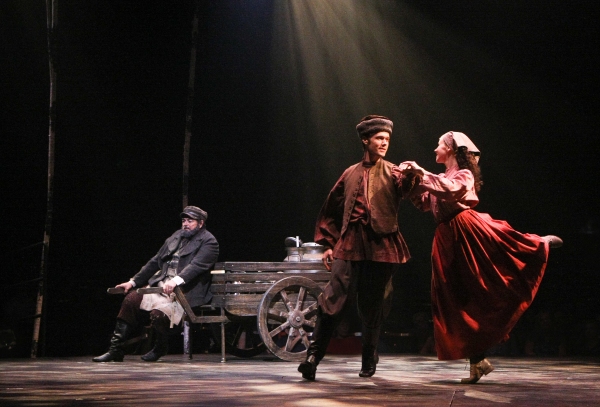 Bob Amaral, Will Taylor and Kristen J. Smith as Teyve, Fyedka and Chava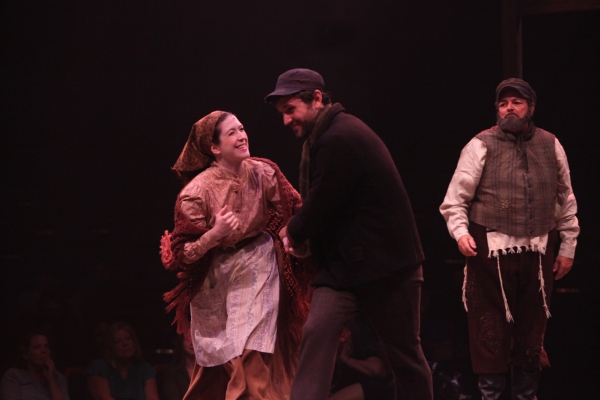 Leah Horowitz, Jordan Bondurant and Bob Amaral as Hodel, Perchik and Tevye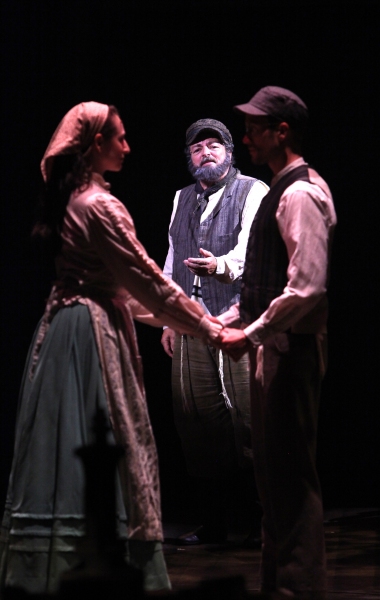 Lauren T. Mack, Bob Amaral and Allen E. Read as Tzeitel, Tevye and Motel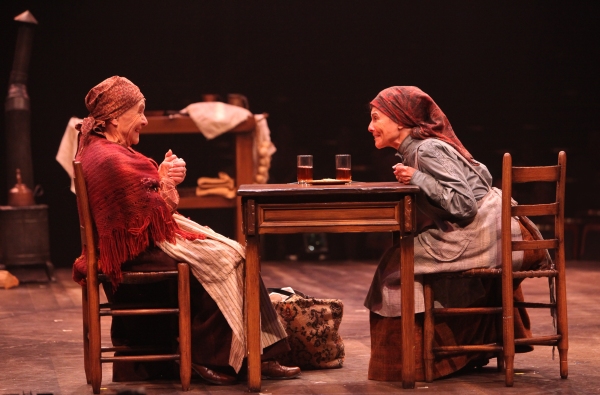 Helen Geller and Adrienne Barbeau as Yente, the Matchmaker, and Golde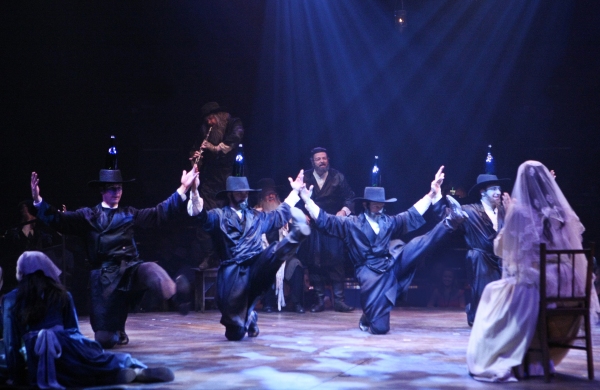 Luke Hawkins, Michael D. Jablonski, Jeff Kuhr and Scott Leiendecker as the Bottle Dancers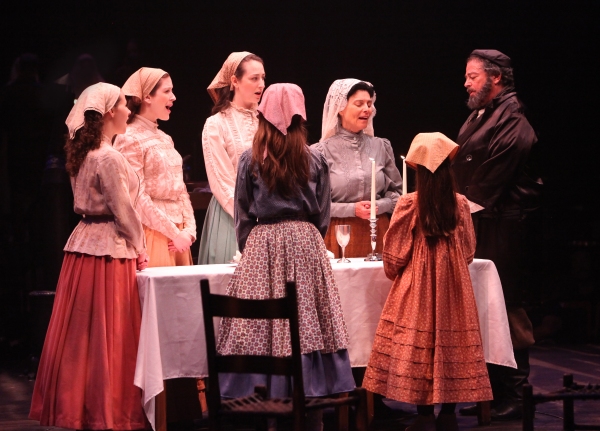 Kristen J. Smith, Leah Horowitz, Lauren T. Mack, Adrienne Barbeau and Bob Amaral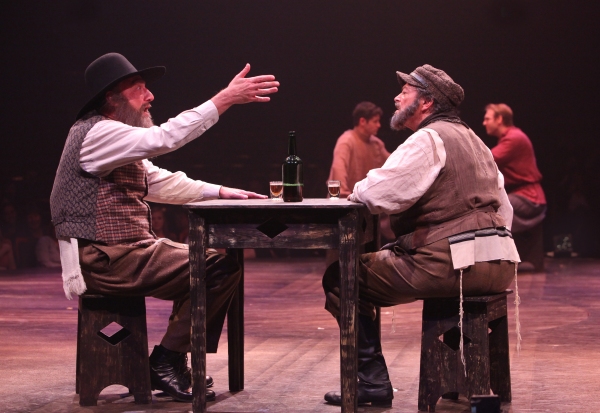 Ron Wisniski and Bob Amaral as Lazar Wolf and Tevye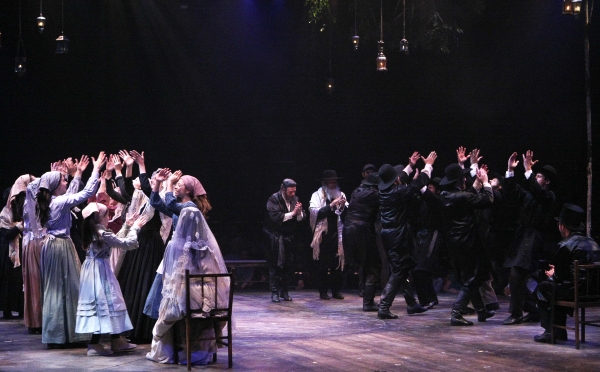 The wedding scene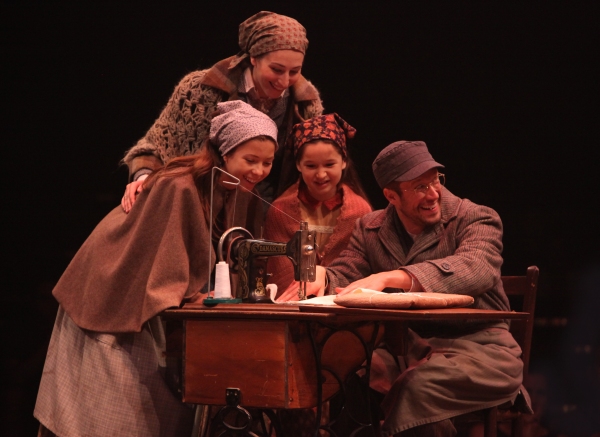 Lauren T. Mack (top), Bella Bagatelos, Noa Solorio and Allen E. Read as Tzeitel, Shprintze, Bielke and Motel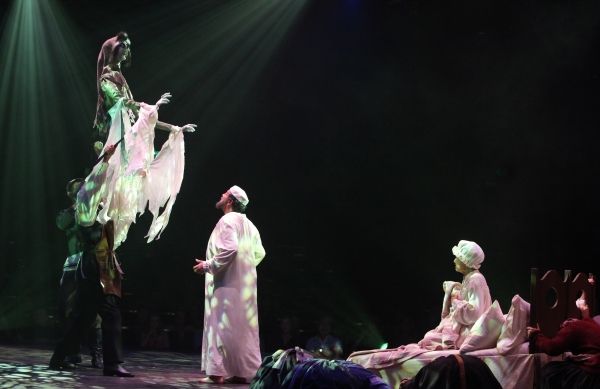 Bob Amaral and Adrienne Barbeau as Tevye and Golde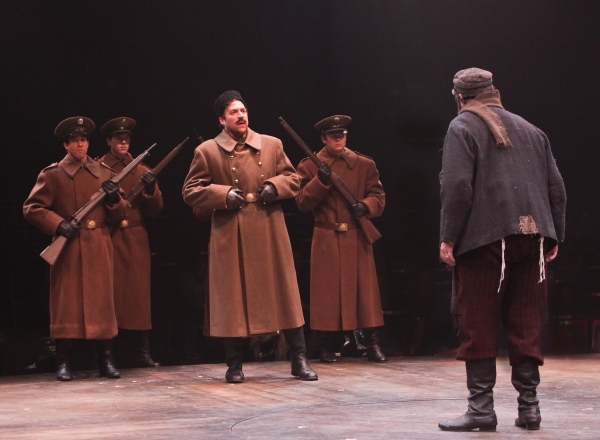 Aaron Serotsky and Bob Amaral as Constable and Tevye, with Russian military Andrew J. Perez, Benjamin Gibson and Joseph Lewis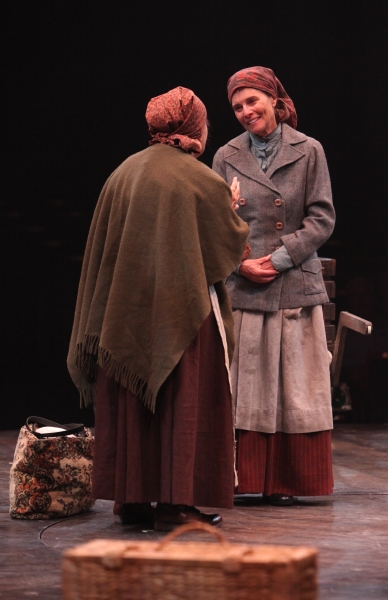 Adrienne Barbeau as Golde with Yente the Matchmaker, played by Helen Geller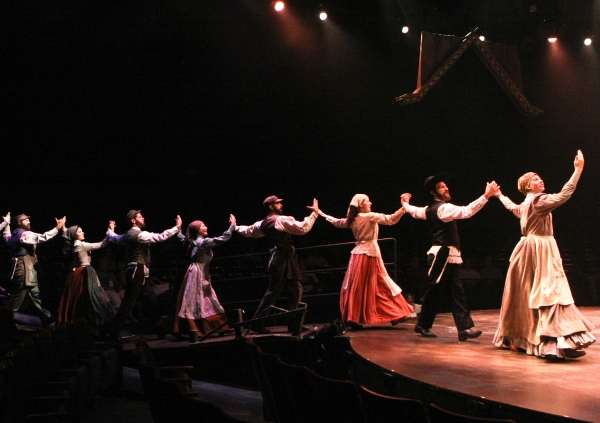 The Cast of Music Circus' FIDDLER ON THE ROOF