MAPLE AND VINE and THE PRICE Highlight B Street Theatre's Fall 2012 Lineup
The B Street Theatre, Sacramento's resident professional, new works theatre, has announced its fall 2012 offerings for the Mainstage and B3 Series.
MAINSTAGE:
Maple and Vine
by Jordan Harrison
Regional Premiere
B Street finds itself at the crossroads of American values and American contradictions in Jordan Harrison's clever new comedy Maple and Vine. When Katha and Ryu's modern, fast-paced, tech-savvy lifestyle fails to satisfy, they pursue the radical alternative offered by Ellen and Dean. They join a community committed to emulating the traditions, values, and contradictions of a "simpler" time. But Katha and Ryu are not the only ones struggling to conform. Ellen and Dean-a model couple and pillars of the community-must reckon with modern complications of their own that threaten to destroy the community they have built.
Since its premiere at the 2011 Humana Festival of New American Plays, one of the nation's most renowned sources of relevant new work, Harrison's clever comedy has enjoyed successful runs at Playwrights Horizons in New York City and Next Theatre Company in Chicago. The B Street Theatre proudly presents Maple and Vine in keeping with its commitment to bringing relevant new work to the Sacramento community.
Maple and Vine is the third show in B Street's 2012-2013 Mainstage Season.
Director: Buck Busfield; Cast:
Tara Sissom
, Jason Kuykendall, others TBD; Scenic Designer: TBD; Lighting Design: TBD; Costume Design: TBD; and Stage Manager: Tony Poston.RUN DATES: September 30-November 11, 2012
SHOW TIMES: 6:30 p.m. Tuesdays; 2 p.m. and 6:30 p.m. Wednesdays; 8 p.m. Thursdays and Fridays; 5 p.m. and 9 p.m. Saturdays; 2 p.m. Sundays
PREVIEW: 5 p.m. Sept 29 & 2 p.m. Sept 30
OPENING: 7 p.m. Sunday, Sept 30, 2012
WHERE: B Street Theatre Mainstage, 2711 B St., Sacramento
TIME: TBA
COST: $23-$35*, $5 Student Rush, $15* Preview tickets
B3 SERIES:
The Price
by Arthur Miller
From the author of such treasured, provocative American classics as The Crucible, Death of a Salesman, and All My Sons, the B Street Theatre proudly revives Arthur Miller's The Price. When the Franz family home is scheduled for demolition, Victor must sell off the family's prized furniture with or without the blessing of his brother Walter. While Victor and his wife Esther put their own lives on hold to support a broken father, Walter relentlessly pursued a career and an independent life of his own. This sale is the perfect opportunity to dismantle the thick wall of resentment, delusion, and misunderstanding separating the two brothers and keeping Victor and Esther from living life on their terms. But will these imaginary walls fall as easily as the real ones?
Arthur Miller's The Price, like many of his other works, has enjoyed repeated success on Broadway and around the country. The B Street Theatre has chosen to offer its first revival of an Arthur Miller classic alongside its more contemporary offerings in keeping with its commitment to provide the Sacramento community with relevant, challenging theatre through the B3 Series.
The Price is the second show of B Street's 2012-13 B3 Series.
Director: TBD; Cast: Dave Pierini, Kurt Johnson, David Silberman, others TBD; Set Design: TBD; Lighting Design: TBD; Costume Design: TBD; and Stage Manager: Lynnae Vana.
RUN DATES: October 6-November 3, 2012
SHOW TIMES: 7 p.m. Tuesdays & Wednesdays; 2 p.m.** & 7 p.m. Thursdays; 7 .pm. Fridays; 8 p.m. Saturdays; 1 p.m. Sundays**
PREVIEW: 7 p.m. October 5; Preview tickets $10*
OPENING: 8 p.m. Saturday, October 6, 2012
WHERE: B Street Theatre B3 Stage, 2727 B St., Sacramento
TIME: TBA
COST: $23-$35*; $15* Preview tickets
More about B Street Theatre: B Street Theatre is a non-profit, professional theatre company producing primarily new work for adults, families and children. The two-theatre playhouse on B Street in Midtown Sacramento is home to the Mainstage Series, B3 Series and Family Series, each created to feature intimate, quality theatre for audiences year-round. Recognized as one of Northern California's top professional theatres, B Street Theatre has produced more than 100 new plays, 60 of which are world, national, West Coast or regional premieres.
B Street Theatre was originally founded in 1986 for the purpose of bringing the excitement of live performance to children through the B Street Theatre School Tour. This educational outreach program serves over 200,000 students in Northern California annually.
Other B Street Theatre programs include the B Street Theatre Family Series and Family Series Student Matinees (for school field trips), the B3 Series, B Street Acting Conservatory and Studio for Young People, and the B Street Theatre Internship program for pre-professional/post-college training.
The mission of B Street Theatre is to promote education and literacy, social interaction, and cultural enrichment by engaging children and adults in the highest quality theatre arts and playwriting.
B Street Theatre has produced more than 250 professional productions since 1986. More information at www.bstreettheatre.org.
| | |
| --- | --- |
| Vote Now for the 2022 BroadwayWorld Sacramento Awards | |
| voting ends in | |
More Hot Stories For You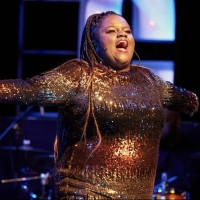 R.E.S.P.E.C.T. Celelebrates the Music of Aretha Franklin at the Fox in January

December 8, 2022

The American Theatre Guild will present the North American debut of R.E.S.P.E.C.T., an electrifying tribute celebrating the legendary Aretha Franklin. This production is part of the BROADWAY AT THE FOX IN RIVERSIDE SERIES and will take the Fox Performing Arts Center stage Wednesday, January 11, 2023 at 8:00 p.m.
---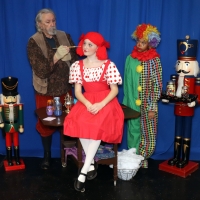 THE MAGIC TOYSHOP Comes to Sutter Street This Month

December 5, 2022

The Magic Toyshop brings its charm to Sutter Street Theatre for the holidays! The Magic Toyshop features book and lyrics by Patricia Clapp and Dyanne Earley, music by Kevin Stites, and is directed by Allen Schmeltz.
---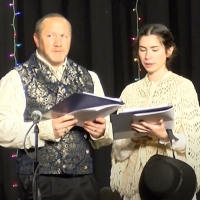 Local Businesses Donate to Placer Rep for Annual Variety Show and Fundraiser

December 5, 2022

In keeping with the generous spirit of the season, local businesses are stepping up to support Placer Repertory Theater by donating funds to the Annual Winter Fundraiser for Season 2023, or donating prizes for Placer Rep's Annual Holiday Party / variety show.
---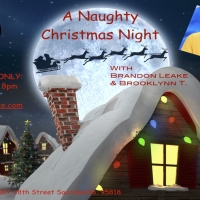 AGT Winner Brandon Leake Will Perform in Sacramento in A NAUGHTY CHRISTMAS NIGHT

December 2, 2022

 Award winning EMH Productions/The Artist's Collective presents a night of drama and comedy featuring 2 local writers and the talents of Brandon Leake with Brooklynn T. Solomon both in person and live streaming at The Ooley Theatre.
---
Placer Rep Seeks Home Venue for Season 2023

December 1, 2022

It is said a home is built with love and dreams and never has that phrase been truer, as Placer Repertory Theater's rise in popularity and programming now propels Placer Rep to seek a home facility for Season 2023 and beyond. 
---