BWW Review: The First National Tour of AN AMERICAN IN PARIS Comes to California Musical Theatre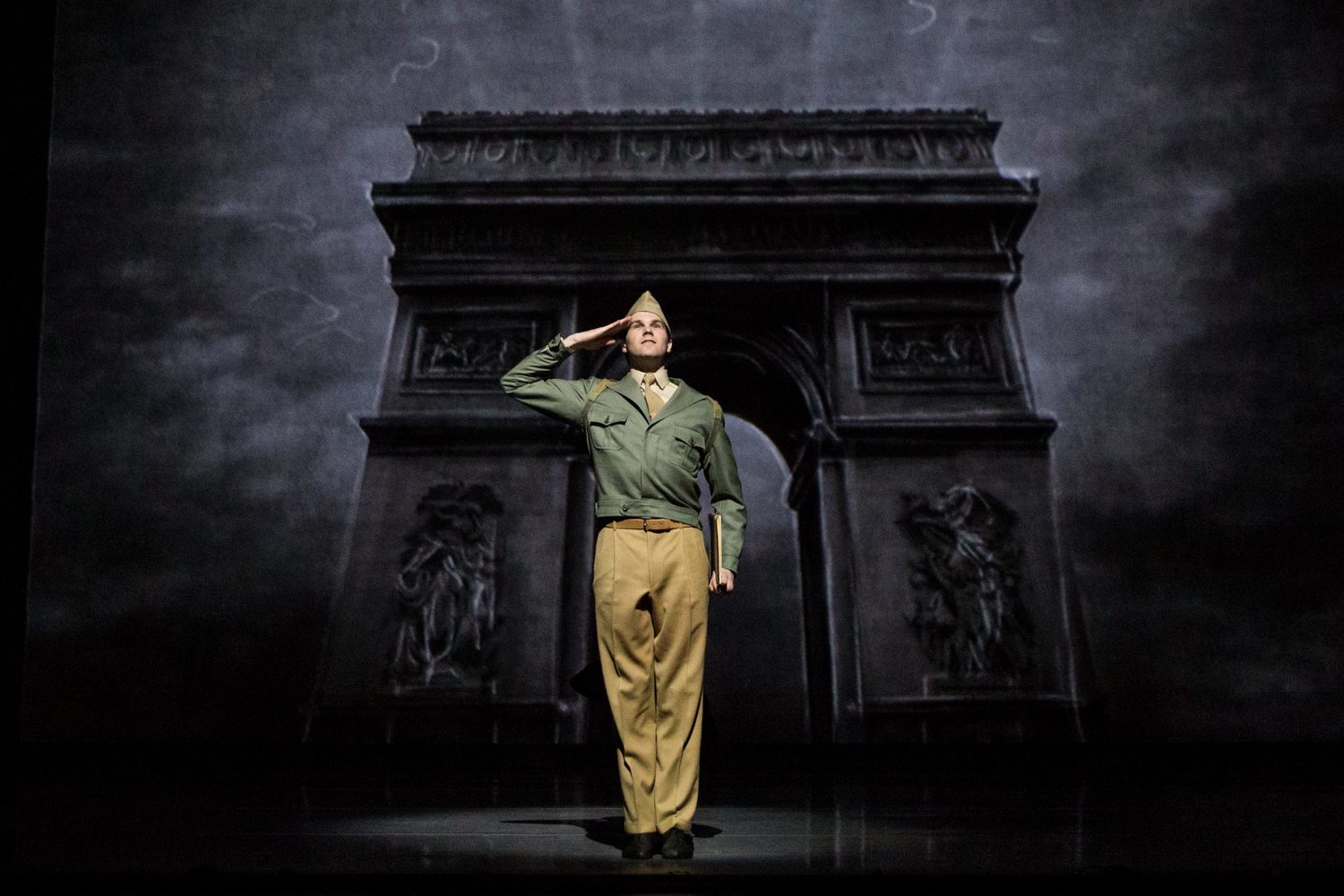 An American in Paris is a gorgeous fusion of dance and classic musical theatre that is based on the 1951 film of the same name. Originally starring Gene Kelly and Leslie Caron, the film won 6 Academy Awards and introduced Gershwin staples such as "I Got Rhythm" and "'S Wonderful." The Broadway version debuted in 2015 and won 4 Tony Awards, including Best Choreography and Best Scenic Design.
The story follows Jerry Mulligan, the American in Paris, immediately following the end of World War II. Tensions in Paris are still running high, but he decides to remain in the City of Light to pursue his passion as an artist. There he meets a fellow American, Adam Hochberg-a composer and pianist, who was injured in the war and strives to make his art reflect the darkness of life. The two connect with Henri Baurel, the son of wealthy industrialists, who dreams of traveling to America to chase his goal of becoming a nightclub singer. They bond over their horrific experiences during the war and the hope of a peaceful future ("I Got Rhythm").
Of course, a show set in Paris wouldn't be complete without romance. Henri agonizes over drafting a letter to propose to his girlfriend. Adam is entranced by Lise, a ballet dancer who is at the auditions that he is accompanying. Jerry has gone with Adam to the auditions to sketch the dancers and recognizes Lise as the girl that had caught his attention around town. He goes to see her at her job at a department store and begs her to meet him at the banks of the Seine so that he can finish his sketch of her (I've Got Beginner's Luck").
Eventually the three friends reconnect and delight in their newfound feelings of love ("S Wonderful"), not realizing that they are all in love with the same woman. As the show progresses and the principals work through their feelings and the motivations behind them, we are treated to a celebration of dance by renowned choreographer Christopher Wheeldon. Set to rotoscopic-like projections and a gauzy Renoir feel competing with Paris nightclub glitz and Clockwork Orange vs. Phantom of the Opera's "Masquerade" (numbers like Jerry's "Fidgety Feet" and Henri's debut, "I'll Build a Stairway to Paradise"), the dance lover will be satisfied. Ballet aficionados should come just for the 17-minute title number (with ensemble costumes reminiscent of a certain mall food chain), which cost the original movie half a million dollars to film. With beautiful sets, period costumes, and flawless dancing, who could ask for anything more?
Reprising his Broadway role of Adam Hochberg is Matthew Scott. McGee Maddox of the National Ballet of Canada is Jerry Mulligan and Allison Walsh of the OBC of An American in Paris rounds out the talented cast as Lise Dassin.
An American in Paris plays at California Musical Theatre through May 27. Tickets may be obtained at the Wells Fargo Pavilion Box Office at 1419 H St., Sacramento, or by calling (916) 557-1999. They are also available at the Community Center Theatre Box Office at 1301 L St., Sacramento, or by calling (916) 808-5181. Tickets are available online at tickets.com.
Photo credit: Matthew Murphy