Photo Flash: New Shots from Westchester Broadway Theatre's THE SOUND OF MUSIC
Westchester Broadway Theatre presents The Sound of Music, with Music by Richard Rodgers, Lyrics by Oscar Hammerstein II and Book by Howard Lindsay and Russell Crouse. Directed and Choreographed by Jonathan Stahl with Musical Direction by Leo Carusone, the production runs now through August 11, 2013. BroadwayWorld has new photos of the cast onstage below!
One of the world's best loved musicals, based on the memoir of Maria Von Trapp; The Story of the Trapp Family Singers. Maria is a young, aspiring but quirky, nun whose love of freedom makes it obvious to her superiors that she is not suited for religious life. Thus, she is sent off to be the governess to Captain von Trapp's seven troublesome children. Unlike previous governess', Maria becomes friends with the children due to their mutual love of music. She fills the lives of the Von Trapp children with "The Sound of Music" and captures the heart of their stern and lonely father. But, will their harmonious lives be torn apart when their beautiful homeland is ravaged by war? Rodgers and Hammerstein's Tony Award-winning musical delights audiences with the uplifting story and an irresistible score: "Climb Every Mountain," "Do-Re-Mi," "Edelweiss" and "My Favorite Things."
The Sound of Music opened on Broadway on November 16, 1959 and closed on June 15, 1963 after 1,443 performances. It was directed byVincent J. Donehue, and choreographed by Joe Layton. The original cast starred Mary Martin as Maria, Theodore Bikel as Captain Georg von Trapp and Patricia Neway as Mother Abbess. The show tied for the Tony Award for Best Musical with Fiorello! Other awards includEd Martinfor Best Actress in a Musical, Neway for Best Featured Actress, Best Scenic Design (Oliver Smith) and Best Musical Direction (Frederick Dvonch).
The show has enjoyed numerous productions and revivals since then. It was adapted as a 1965 film musical starring Julie Andrews andChristopher Plummer, which won five Academy Awards
The WBT cast stars: Aubrey Sinn as Maria, Matthew Shepard as Captain Von Trapp, Karen Murphy as Mother Abbess, Michelle Dawson as Elsa,Cameron Bartell as Rolf, Molly Emerson as Leisl, Jamison Stern as Max, Bruce Rebold as Franz, Duane McDevitt as Herr Zeller, and Melinda Tanner as Frau Schmidt.
The multi-talented ensemble includes Joseph Cullinane, Allyson Kaye Daniel, Alec James, Crystal Kellogg, Heather Patterson King, Sarah Krauss, Carol Kuykendall, Leisa Mather, Eileen Patterson, Joel Pellini, and Roger Preston Smith
The Children: Mollyjane Boyle (Gretl), Evelyn Carr (Brigitte), Harrison Cohen (Friedrich), Jasmine Cores (Louisa), Olivia Fanders (Gretl),Gianna Florio (Louisa), Hannah Moore (Marta), Michelle Moughan (Brigitte), Matthew Quirk (Kurt), Travis Ramirez (Friedrich), Grace Rundhaug (Marta), Brandon Szep (Kurt).
The show is directed by Jonathan Stahl, the Associate Director is Leisa Mather, Musical Director is Leo Carusone, Lisa Tiso is the Associate Producer. Set Design is by Steve Loftus, Lighting Design is by Andrew Gmoser, Sound Design is by Jonathan Hatton and Mark Zuckerman, Production Stage Manager is Victor Lukas. Properties are by Grumpy's Props. Hair and wig Design is by Gerard Kelly. The Costume Designer isLoren Shaw, a 2013 Drama Desk Award nominee for Outstanding Costumes!
For tickets and more information, visit www.BroadwayTheatre.com.
Photo Credit: John Vecchiolla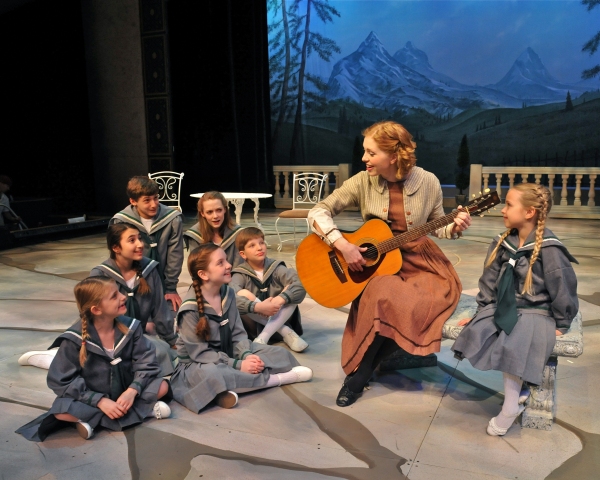 Maria (Aubrey Sinn) and the Von Trapp Children sing "Do Re Mi"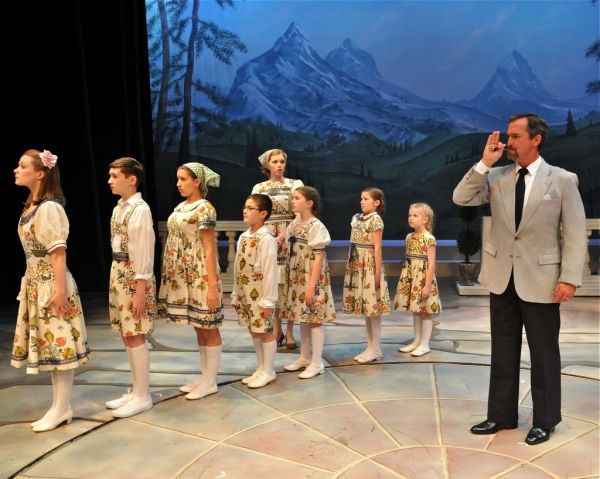 The Captain (Matthew Shepard) with the von Trapp Children and Maria (Aubrey Sinn)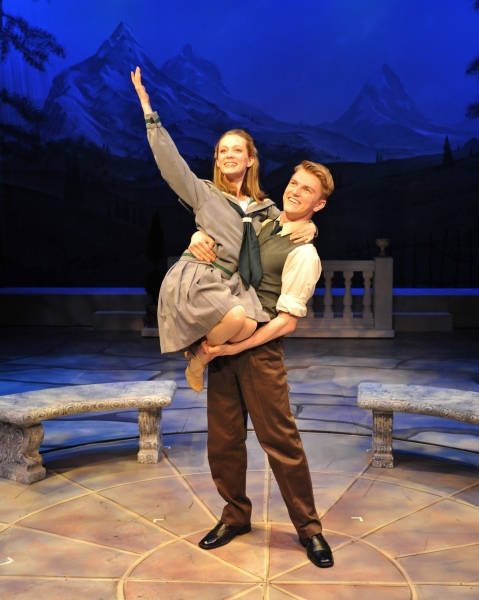 Molly Emerson (Leisl) and Cameron Bartell (Rolf) Perform "I Am Sixteen Going On 17!"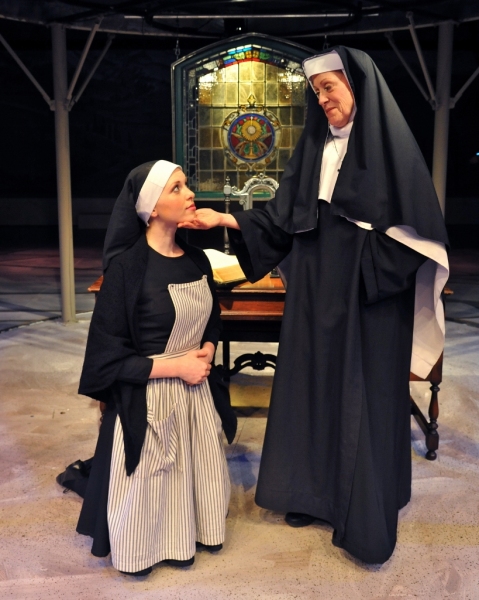 Maria (Aubrey Sinn) and The Mother Abbess (Karen Murphy)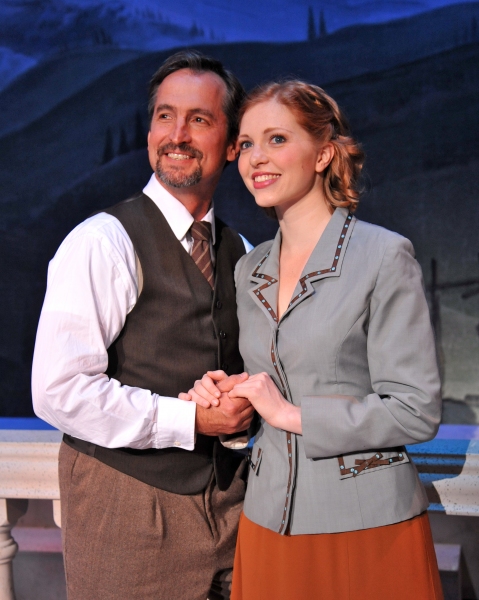 Captain Von Trapp (Matthew Shepard) and Maria (Aubrey Sinn)