Latest News on Russell Crouse
Stage Credits
  [Broadway]
1933
Ensemble
Russell Crouse Awards and Nominations
Tony Awards - 1959 - Special Tony Award

Russell Crouse
Russell Crouse News
BWW Review: THE SOUND OF MUSIC at Robinson Performance Hall
by Mike Noland - May 27, 2019
The Sound Of Music in Little Rock was as thrilling and beautiful as the mountains that served as it's backdrop. Spectacular sing and powerful acting made for a fabulous evening of classical Broadway theatre

Wake Up With BWW 2/8: BEETLEJUICE Casting, and More!
by Stephi Wild - Feb 8, 2019
Good morning, BroadwayWorld! Happy Friday! End your week and kickstart an amazing weekend by catching up on the latest Broadway news!

BWW Review: Carmen Cusack's a Charmer in Encores! Mounting of Irving Berlin's Political Spoof CALL ME MADAM
by Michael Dale - Feb 7, 2019
The brevity of political satire's shelf life tends to rival that of a tray of supermarket eggs, but it seems one of the quips penned by Howard Lindsay and Russell Crouse for the book of their smash hit 1950 musical Call Me Madam is breathing in new life in the 21st Century.
Great Performances to Premiere AN AMERICAN IN PARIS, THE SOUND OF MUSIC, and More of 'Broadway's Best'
by Kaitlin Milligan - Sep 25, 2018
Great Performances presents more of the Great White Way's brightest stars with a new "Broadway's Best" lineup premiering Fridays, November 2-23 at 9 p.m. on PBS (check local listings). Returning for a second year, this fall's lineup includes the beloved musicals "An American in Paris The Musical" and Rodgers & Hammerstein's "The Sound of Music," as well as documentaries about the making of John Leguizamo's Tony-nominated play "Latin History for Morons" and 21-time Tony-winning director and producer Harold Prince. All programs will be available to stream the following day via pbs.org/gperf and PBS apps.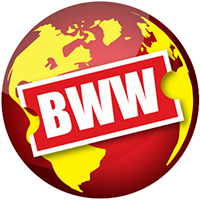 Children's Playhouse Of Maryland Presents Cole Porter's ANYTHING GOES
by Julie Musbach - Aug 30, 2018
The Children's Playhouse of Maryland, in residence at the Community College of Baltimore County, Essex campus, proudly presents the musical Anything Goes (Beaumont Version), featuring more than 35 student actors from Baltimore City, Baltimore County and Harford County.

BWW Review: A NOVICA REBELDE (The Sound of Music) Still Strikes The Right Note and Fascinates After All These Years
by Claudio Erlichman - Apr 10, 2018
Since making his Broadway debut in 1959, The Sound of Music (A Novica Rebelde) has become a singular phenomenon. No other show has achieved such a lasting trajectory of success as one of this musical, inspired by the true love story between a young novice and a widowed captain, father of seven. After winning eight Tony Awards, the stage production generate the five-time Oscar©-winning film (1965) - including Best Picture - and settled forever into the affective memory of generations to come. A new version of this classic is in theaters from March 28 at Teatro Renault, directed by Charles Moeller and Claudio Botelho.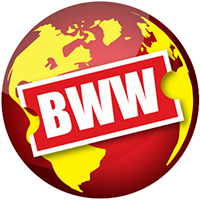 Los Altos Hills Will Be Alive With THE SOUND OF MUSIC This Summer
by Julie Musbach - Feb 20, 2018
Los Altos Hills will be alive with The Sound of Music this summer, when multi-award winning Foothill Music Theatre presents the Tony, Grammy, and Academy Award-winning musical. This beloved musical, set in Austria in 1938, follows novice Maria Rainer who becomes the governess for the Von Trapp family, capturing the hearts of the seven children and their father, a widowed naval captain. As the Nazis occupy Austria, the family is forced make decisions which forever change their lives, fleeing their home for Switzerland in pursuit of freedom.

UW Musical Theater Program Presents ANYTHING GOES
by Julie Musbach - Jan 24, 2018
Theater Program presents its fourth annual production, Anything Goes, directed by 5th Avenue Theatre Casting Director Kelsey Thorgalsen. The show runs March 9th though 18th, with previews March 7th and 8th, at the Floyd and Delores Jones Playhouse at 4045 University Way NE.
New Line Theatre Announces Season Tickets for the First Time!
by A.A. Cristi - Jul 31, 2017
New Line Theatre, "the bad boy of musical theatre," has announced that for the first time in its history, New Line is selling season tickets, for its 27th season of adult, alternative musical theatre, including the St. Louis premiere of the four-woman rock opera LIZZIE, a very different take on the Lizzie Borden legend, running Sept. 28-Oct. 21, 2017; followed by Cole Porter's satiric masterpiece ANYTHING GOES, running March 1-24, 2018; and the St. Louis premiere of the world's first bio-historical musical comedy, YEAST NATION, written by the Urinetown team, running May 31-June 23, 2018. Tickets go on sale Aug. 1. All New Line's mainstage shows will be in the company's home, the Marcelle Theater, in Grand Center, St. Louis' arts district.
BWW Review: Anoka's Lyric Arts Presents 'it's De-lovely' Anything Goes
by Peggy Sue Dunigan - Jul 25, 2017
Anoka's Lyric Arts Main Street Stage returns this summer with the comedic and uplifting Cole Porter, Guy Bolton, PG Wodehouse, Howard Lindsay and Russell Crouse musical Anything Goes. First produced in 1934, in the beginning of the Great Depression, Porter's memorable musical questions the country's status quo and then, the course of true love. Eighty two years later, the musical resonates with Porter's evocative lyrics from the title song: Good authors, too/Who once knew better words/ writing prose/ now use four letter words/ Anything goes/ truding in nude parties studios / Anything goes/ Why nobody will oppose/ Anything goes.
Russell Crouse Frequently Asked Questions
How many Broadway shows has Russell Crouse been in?
Russell Crouse has appeared on Broadway in 1 shows.
How many West End shows has Russell Crouse been in?
Russell Crouse has not appeared in the West End
What awards has Russell Crouse been nominated for?
Special Tony Award (Tony Awards) .
What awards has Russell Crouse won?
Special Tony Award (Tony Awards).