THE EVENTS by David Greig Comes to Third Rail in October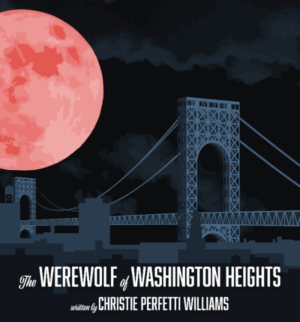 In the rehearsal room of a community choir, Claire and her colleague encounter a visitor who makes an impossible demand: "I have one bullet left. Which one of you is it for?" A flash. An instant. One moment is all it takes to irrevocably change a life, a family, and a community.
Weaving together bold theatricality, unflinching storytelling, and live local community choirs,
David Greig
's daring and powerful play explores our desire to fathom the unfathomable and asks how far forgiveness will stretch in the face of atrocity. Winner of a 2013 Scotsman Fringe First Award. The Playwright
David Greig
is an award-winning playwright whose work encompasses theatre, radio and film. He took up his post as Artistic Director of the Royal Lyceum Theatre Company, Edinburgh, in June 2016. Plays include Cover My Tracks (The Old Vic), The Strange Undoing of Prudencia Hart (Tron/National Theatre of Scotland), Midsummer (Traverse/Soho Theatre/Tricycle), Dunsinane (RSC at Hampstead Theatre and National Theatre of Scotland), Damascus (Traverse and Tricycle), Outlying Islands (Traverse/Royal Court), The American Pilot (RSC), Pyrenees (Paines Plough), The Cosmonaut's Last Message To The Woman He Once Loved In The Former Soviet Union (
Donmar Warehouse
/PainesPaines Plough) and The Architect and Europe (Traverse). Adaptations include The Suppliant Women (Lyceum), Creditors (
Donmar Warehouse
), The Bacchae (
Edinburgh International Festival
), Tintin in Tibet (Barbican/Playhouse Theatre/UK tour), When the Bulbul Stopped Singing (Traverse/Amnesty International/Tapwater Award/Herald Angel), Caligula (
Donmar Warehouse
), Peter Pan (National Theatre of Scotland/Traverse/Barbican) and the book for Charlie and the Chocolate Factory (Drury Lane). Greig's work for children and young people includes The Monster in the Hall, Yellow Moon (TMA Award for Best Show for Children and Young People and Brian Way Award for Best Children's Play), and Dr Korczak's Example for Tag Theatre Company, Glasgow and Gobbo (National Theatre of Scotland). Third Rail continues its season of plays that deeply resonate with our world today. Of the tragic shooting in his play (a work of fiction based on an actual occurrence),
David Greig
has said, "The really sort of unbearable thing is that these events appear to happen, and we appear to be unable to stop them from happening." Portland audiences will no doubt recognize the terrible pattern, and their own attempts to understand. The use of a choir is an important element in The Events, and several community choirs will be performing during the production's run at Third Rail. Among other duties, each choir sings a signature song from its repertoire, and learns a set of seven other pieces - a mix of traditional hymns and songs written for the play. Each group's reasons for taking up this challenge are as varied as the choirs themselves. The inclusion of different local choirs brings an immediacy and improvisational quality to the audience at every performance. Cast members
Maureen Porter
and
Joseph Gibson
, director Scott Yarbrough and musical director Mont Chris Hubbard can each offer their perspective of how a rotating "cast member" informs their work.
Brigit Communications Collective About Third Rail Repertory Theatre: Third Rail is an artist-driven theatre company whose vitality is defined by its audience's sharp appetite for groundbreaking, innovative work. We promote new plays while exploring the edges of theatrical style. Third Rail exists to provide a home for artists and theatergoers alike, offering a range of experiences to be shared by the audience and the community.
More information about Third Rail can be found at
thirdrailrep.org
Oct 27 - Nov 18, 2017, Thursday-Saturday at 7:30pm, Sunday at 2pm.
Location: Imago Theatre, 17 SE 8th Ave, Portland, OR 97214. Tickets Available: By phone at 503-235-1101 or online at thirdrailrep.org. Prices: Single tickets $25 - $45 (plus online service fees). Admission included for Third Rail Members (monthly fee of $30.75).

Featured This Week on Stage Door
Shoutouts, Classes, and More from Your Favorite Broadway Stars




More Hot Stories For You