Opera Nardowa SPRZEDAŻ BILETÓW NA STYCZEŃ 2021
7 grudnia otwieramy ponownie kasy Teatru Wielkiego - Opery Narodowej oraz butik stacjonarny.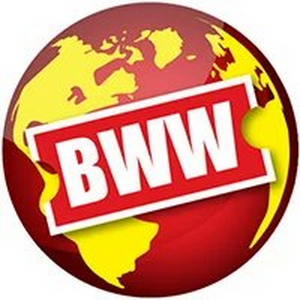 rok 2020 stał się wyzwaniem i sprawdzianem także dla kultury. Utrudnił nam - twórcom - kontakt z publicznością, a przecież istotą naszej działalności jest spotkanie z widzami podczas wydarzeń artystycznych. Sztuka sceniczna nie istnieje bez artystów ani bez odbiorców.
Podczas wiosennego zamknięcia szybko przekonaliśmy się, że Państwa obecność jest nadal odczuwalna. Dowodem na to była aktywność na naszych profilach społecznościowych: liczne reakcje i komentarze oraz codzienne tłumne odwiedziny naszych serwisów internetowych: teatrwielki.pl oraz vod.teatrwielki.pl.
Streamingi spektakli - m.in. Carmen, Śpiącej królewny, Rigoletta, Burzy, Kreacji 12, recitali Olgi Pasiecznik i Tomasza Koniecznego - oraz inne materiały dostępne bezpłatnie na VOD przyciągnęły setki tysięcy widzów, a nasze nagrania wyświetlono łącznie niemal 1.000.000 razy.
Ciesząc się z tak licznej frekwencji i widząc potrzebę udostępniania naszych produkcji w sieci, pragniemy być nadal dostępni dla Państwa online. Pierwszy jesienny streaming - balet Casanova w Warszawie - obejrzało 14 tysięcy widzów, kolejne tytuły przed nami.
W grudniu i styczniu zaprosimy Państwa na: przedświąteczne koncerty kameralne, koncert kolęd, koncert sylwestrowy, noworoczną galę baletową, a także spektakle operowe. Szczegółowy kalendarz wydarzeń online opublikujemy w poniedziałek, 7 grudnia.
Rok 2020 powoli dobiega końca, jednak nasze życie wciąż nie wróciło do wyczekiwanej normy. Pandemia pokrzyżowała nam plany repertuarowe. Dlatego by móc wystawić spektakle, które na ten sezon zaplanowaliśmy, podjęliśmy decyzję o wprowadzeniu zmian od stycznia 2021 roku. Premierę opery Cardillac P. Hindemitha w reż. Mariusza Trelińskiego przenieśliśmy na 23 kwietnia 2021, dokonaliśmy także drobnej korekty terminarza spektakli repertuarowych. Mamy wielką nadzieję, że uda nam się zagrać dla Państwa spektakl operowy Tosca, a nowy rok rozpoczniemy od spektaklu Rigoletto.
W tym czasie inaczej będzie też wyglądać sprzedaż biletów - od 7 grudnia dostępne będą bilety na wydarzenia w styczniowym repertuarze, od stycznia - w lutowym itd.
W naszej ofercie mamy również kartę przedpłaconą, która daje możliwość elastycznej wymiany na bilet bądź zakupy w butiku. W tym przedświątecznym okresie może być doskonałym podarunkiem dla najbliższych. Karta przedpłacona dostępna jest w kasach teatru.
Mamy nadzieję, że pozwoli to lepiej reagować nam na zmieniające się okoliczności.
Kasy biletowe (hol główny) oraz Butik (lewe skrzydło teatru) otwieramy ponownie już 7 grudnia. Będą dostępne dla Państwa w godzinach:
7-23 grudnia
tylko od poniedziałku do piątku w godzinach 11.00-19.00
24-27 grudnia
zamknięte
28-30 grudnia
w godzinach 11.00-19.00
31 grudnia
kasa w holu głównym w godzinach 11.00-20.00, Butik zamknięty
https://teatrwielki.pl/teatr/aktualnosci/aktualnosc/n/sprzedaz-biletow-na-styczen-2021/
Featured This Week on Stage Door
Shoutouts, Classes, and More from Your Favorite Broadway Stars

More Hot Stories For You