Photo Flash: First Look at Pittsburgh CLO's LEGALLY BLONDE, Opening Tonight
Do blondes really have more fun? Audiences will soon find out at Pittsburgh CLO's production of Legally Blonde The Musical, opening tonight, June 13, and continuing through June 22 at the Benedum Center. This mega movie hit will be brought to life by a cast of Broadway's best and Pittsburgh CLO veterans. Check out a first look below!
It's here, and it's "AN ELLE OF A SHOW" (TIME Magazine). Based on the hilarious MGM film, Legally Blonde: The Musical follows sorority star Elle Woods, an underestimated blonde who doesn't take "no" for an answer. When her boyfriend dumps her for someone more "serious," Elle puts down the credit card, hits the books, and sets out to go where no Delta Nu has gone before: Harvard Law. Along the way, Elle proves that being true to yourself never goes out of style. This musical juggernaut features such instant classics as "Omigod You Guys," "Bend and Snap, "Take It Like a Man" and more!
Legally Blonde: The Musical opened on Broadway April 29, 2007 at the Palace Theatre. Shortly after, the musical was broadcast on MTV in conjunction with the MTV show 'Legally Blonde - the Search for Elle Woods.' The musical won three Laurence Olivier Awards including Best New Musical, as well as Best Actress in a Musical for Sheridan Smith and Best Supporting Performance in a Musical for Jill Halfpenny.
The Broadway production closed on October 19, 2008. The First National Tour opened to great success in the same year. Currently, the show has launched several tours worldwide, including the UK, Australia and New Zealand, and recently premiered to sold-out audiences at the Ronacher Theatre in Vienna, Austria.
Tickets are available online at pittsburghCLO.org, by calling 412-456-6666 or at the Box Office at Theater Square. Groups of 10 or more enjoy exclusive discounts and specialty packages. Call our Group Sales Hotline at 412-325-1582 for more information. Visit pittsburghCLO.org for further information.
Photos by Matt Polk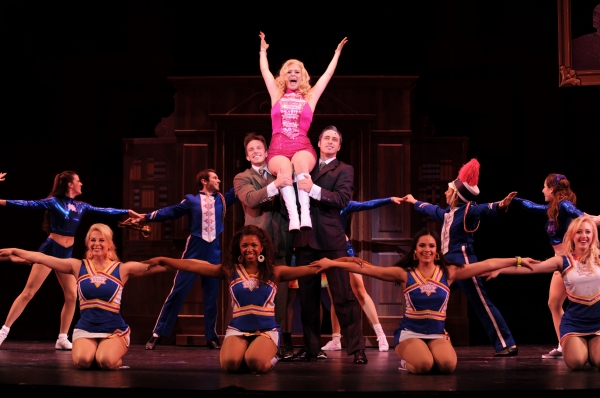 Kathleen Elizabeth Monteleone and the Cast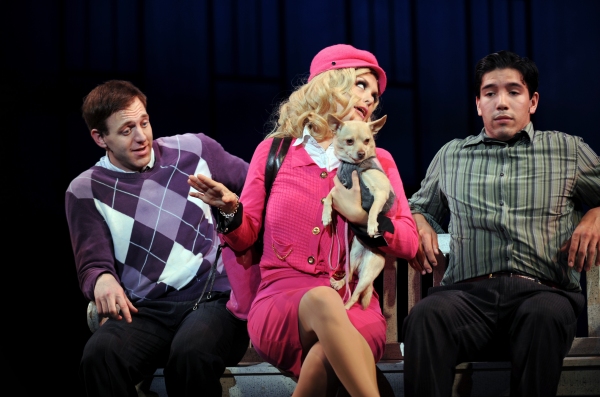 Jeff Kuhr as Aaron, Kathleen Elizabeth Monteleone as Elle, Chico as Bruiser and Danny Bevins as Padamadan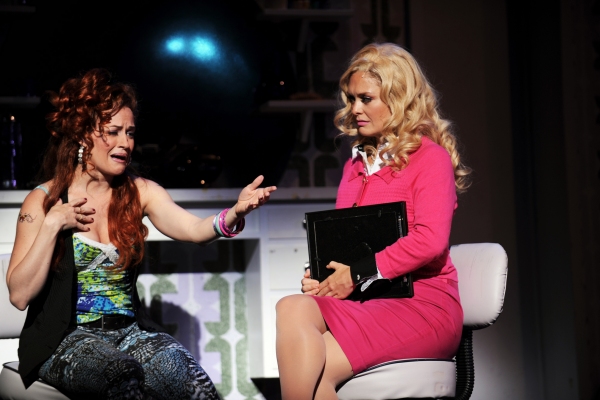 Mamie Parris as Paulette and Kathleen Elizabeth Monteleone as Elle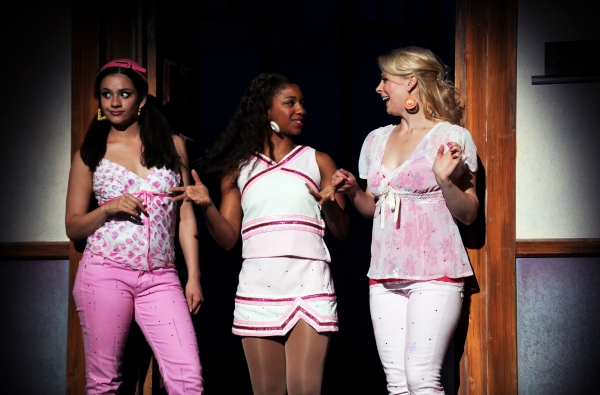 Isabelle McCalla as Pilar, Brinie Wallace as Serena and Lara Hayhurst as Margot

Mamie Parris as Paulette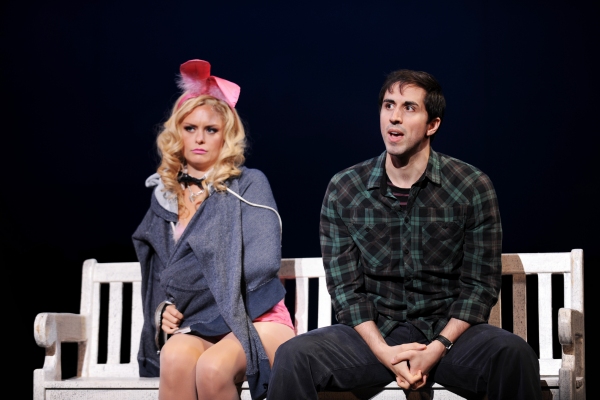 Kathleen Elizabeth Monteleone as Elle and Matthew Scott as Emmett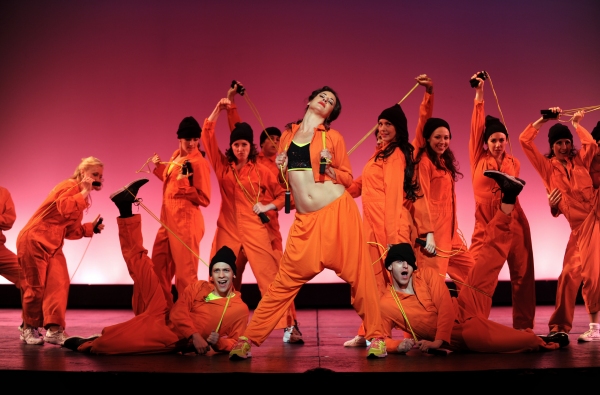 Sarrah Strimel and the Cast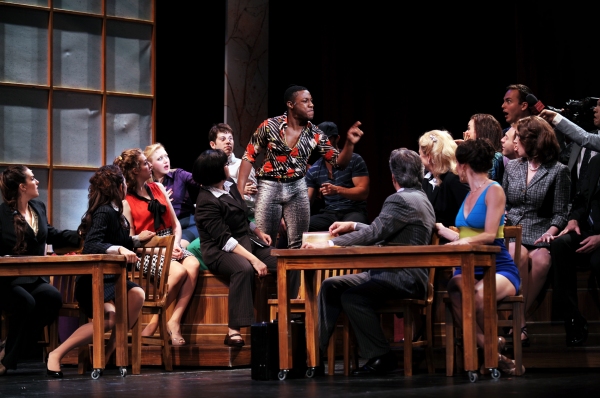 Cast