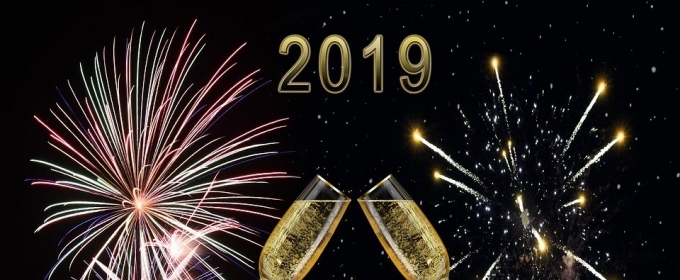 Click Here for More Articles on 9 for 2019
BWW Feature: 10 Shows To Look Forward To In 2019 To Warm The Valentine's Day Heart And Stir The Mind
Phoenix Theatre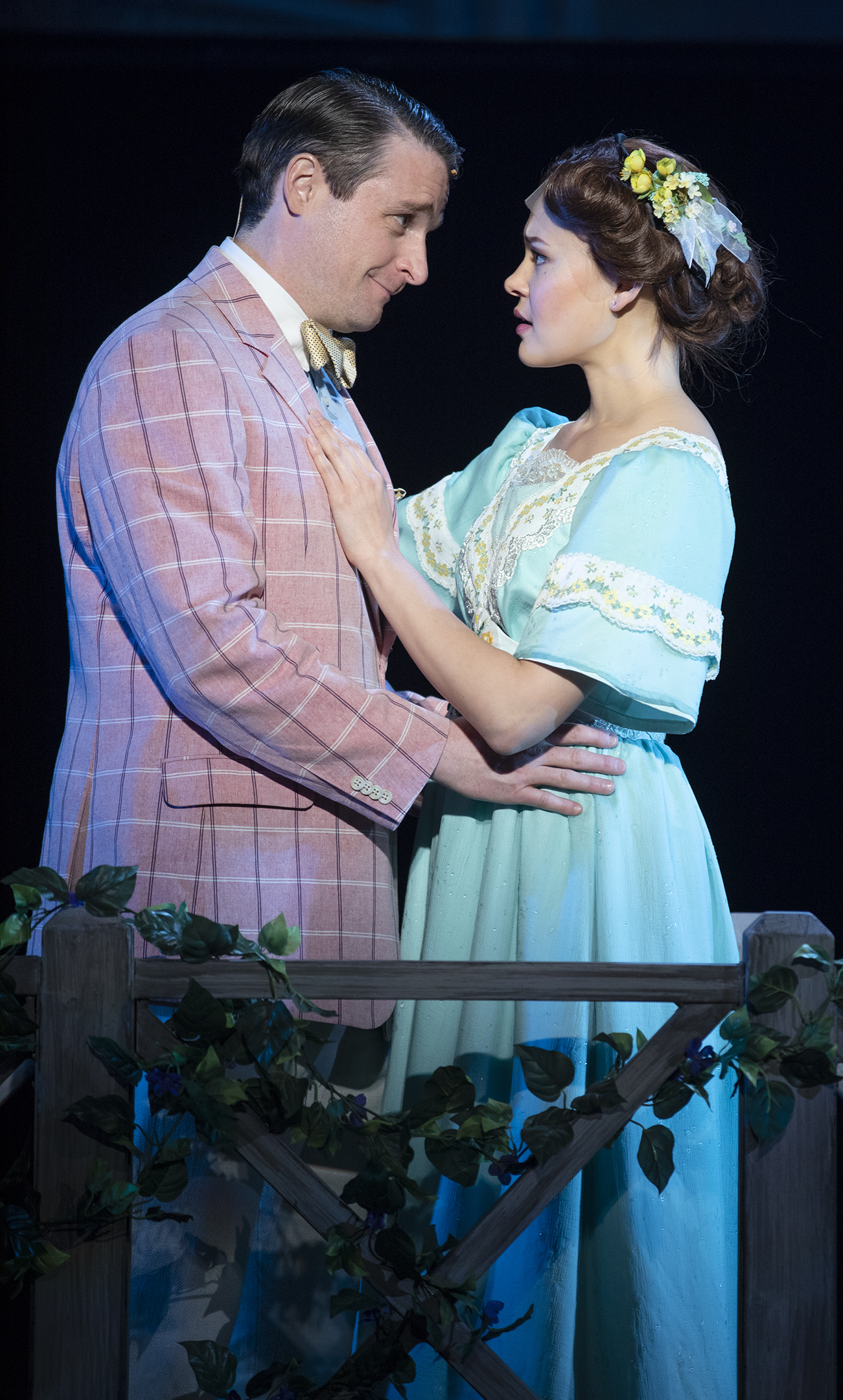 Now join your hands, and with your hands your hearts! Albeit the entreaty is Henry VI's, it's an equally pertinent call to audiences, as we ring in a New Year, to applaud the theatrical gems that will adorn Phoenix Region stages in the next several months.
There's lots to look forward to in 2019. Here, for your consideration, are just ten productions to keep an eye on.
With Valentine's Day but weeks away, five plays, each in their own way, explore, if not celebrate, the many sides of love ~ and are worthy of theater dates with friends and lovers.
Phoenix Theatre leads our list with THE SECOND CITY'S IT'S NOT YOU, IT'S ME. The Second City, now celebrating its 60th Anniversary as a world-famous comedy center, will be regaling audiences through January 20th with an "improvised adventure into the modern dating scene" and the age-old phenomenon that is called "falling in love." The show takes shots at heartbreak, missed connections and the mire of human relationships.
There may be aspects of the Bard's TAMING OF THE SHREW that may offend contemporary sensibilities. A slew of critics has complained that it's "barbarous, offensive and misogynistic." It is nonetheless a love story, an immensely delightful piece of work on the "battle of the sexes," with Katherine and Petruchio in the main arena. Southwest Shakespeare Company continues its 26-year tradition of staging the best Shakespeare in the Valley of the Sun with this production that runs from February 22nd through March 9th.
Can a con man and a prim librarian live happily ever after? Is it even likely that they'd be attracted in the first place? Meredith Willson's classic, THE MUSIC MAN, blows the horn (76, to be precise) on these questions in a musical that is receiving fresh and invigorating treatment under the direction of Arizona Theatre Company's David Ivers. The excitement that is building about this production involves not only the story of "Professor" Harold Hill and Marian the Librarian but also the involvement of Phoenix-area high school marching bands and musicians who will bring select performances of the production to a "climactic" ending when they march down the aisle to close the shows. The production will be running at the Herberger Theater Center in Phoenix from January 5th through the 27th.
There is love that brings laughter, and there is love that brings tears. In Desert Stages Theatre's production of SIX DANCE LESSONS IN SIX WEEKS (running from January 18th through February 24th) one's heart will be tested on both counts. This is Richard Alfieri's two-character comedy/drama about an aging retiree (Lily) who hires a dance instructor (Michael) to give her lessons on all the moves from tango to swing. With each step they take, their relationship evolves, ultimately to a bittersweet last dance.
Then, there's Valentine's Day 2019! On February 14th (and running for four performances through the 17th), ASU Music Theatre & Opera will present Handel's XERXES. The students of this program never disappoint, demonstrating levels of technical excellence that are jaw-dropping and inspiring. The tangled tale of two brothers' love for the same woman and the associated complications is a grand classic. One can only hold one's breath in anticipation of how these performers and the orchestra handle Handel ~ and, then to await the opening aria, Ombra Mai Fu.
Now, while the Valentine's Day theatre-fest can last for a month (or more!), let's turn to some more serious themes. Oh, yes, again, there's a lot to look forward to in 2019, and here are yours truly's list of just five to put on your watch list.
The newly formed Arizona Regional Theatre (after a very impressive launch with Jekyll & Hyde and Songs for A New World, will present Brian Yorkey and Tom Kitt's NEXT TO NORMAL, the rock musical about the effects of a mother's worsening condition (bipolar disorder) on her family. The show will run from February 15th through the 24th at the 3rd Street Theater at Phoenix Center for the Arts.
From March 29th through April 13th, iTheatre Collaborative continues its current Season's provocative and thoughtful focus on civil dissonance and discord (entitled Civil Dis-) with the production of FROST/NIXON, Peter Morgan's brilliant and intense dramatization of David Frost's interviews with the President of the United States. After stirring productions of White Guy on the Bus and The Trial of the Catonsville Nine (Hostage, the third of the four entries), this is a must-see.
(Parenthetically, we'd be remiss if we did not mention that, in addition to these local productions, ASU Gammage continues its round of popular national tours, including ALADDIN (January 13th through February 17th); THE PLAY THAT GOES WRONG (March 19th through the 24th); WICKED (April 3rd through May 5th); RENT (May 28th through June 2nd); CHARLIE AND THE CHOCOLATE FACTORY (June 11th through the 16th); and THE BOOK OF MORMON (August 6th through the 11th.)
From May 16th through June 29th, Don Bluth Front Row Theatre will present Ira Levin's terrific thriller, DEATHTRAP. The plot twists and turns of this complex battle of wits between a famous playwright and an aspiring one is bound to keep audiences on the edge of their seats.
Ron May's Stray Cat Theatre has the corner these days on edgy, provocative, and socially relevant theatre. It will close its already successful 17th Season with the production of LET THE RIGHT ONE IN (April 12th through May 4th). The advance word on what the New York Times described as "an enchanting, brutal vampire myth and coming-of-age love story" is compelling enough to save the dates.
Lastly, another nod to Arizona Theatre Company whose final production of the Season, THINGS I KNOW TO BE TRUE, has been acclaimed as "a thing of beauty, an absolute gem" (Daily Telegraph) and "a beautiful and painfully perceptive portrait of a family and the frictions that arise when grown-up children try to push beyond the confines of their loving parents' expectations." The story of the Price Family and their travails will run from May 16 through June 2nd at the Herberger Theater Center in Phoenix.
Needless to say, theatre in the Valley of the Sun is rich with quality productions. So, watch for our reviews at BroadwayWorld.com/Phoenix and releases on upcoming events.
In the meanwhile, Happy New Year, Happy Valentine's Day, and Happy Theatre-going!
Photo credit to Esser Design ~Bill English and Manna Nichols in THE MUSIC MAN
Related Articles
Herb Paine is President of Paine Consulting Services, now in its thirtieth year of operation, specializing in organizational development, strategic planning, turnaround management, mergers, and (read more about this author...)