Photo Flash: NEXT TO NORMAL Manila Opening Night
Manila, Philippines, March 13, 2011 - Atlantis Productions brings to Filipino audiences the first licensEd English language production outside the United States of rock musical "next to normal" at RCBC Theater, Makati City from March 12-27. 
"next to normal," which is Atlantis Productions' first musical theater production of the year -- "Aida," "In the Heights," and "Little Mermaid" are in the pipeline -- opened the Pulitzer Prize and Tony Award-winning masterpiece to an enthusiastic audience; model, film, and television personalities were among those who attended the premiere.
Helmed by international stage director Bobby Garcia, "next to normal" features musical theater veterans Menchu Lauchengco-Yulo as Diana Goodman, Jett Pangan as Dan Goodman, Felix Rivera as Gabe Goodman, Bea Garcia as Natalie Goodman, Jake Macapagal as Doctor Madden, and stage newcomer Markki Stroem as Henry.
Early critical reviews on the production have been mostly positive:  "The local cast, especially Lauchengco-Yulo, captured the rawness and conflicting tensions of their characters, making for very affecting performances that we find it difficult to choose our favorite number. Stroem, who plays the love interest of Natalie, displayed vocal maturity and range...," said Rowena Joy Sanchez of The Manila Bulletin. "Kudos also to the stage design (by Lex Marcos) and lighting design (by Shoko Matsumoto) of the musical---the multiple layers of the stage that presents the family's home, and the soft lights on the walls (and notably the "lightning" tracing the walls in one of the scenes) made the whole stage alive and useful, in a classy, unfussy yet still edgy fashion."
About "next to normal"
"next to normal" is one of the most critically acclaimed original Broadway musicals in 2009-2010.  With a contemporary score by Tom Kitt (music) and Brian Yorkey (book and lyrics), "next to normal" is an emotional powerhouse of a musical about your average dysfunctional American family.
About Atlantis Productions
Atlantis Productions Inc. is one of the most prolific commercial theater companies based in Manila, Philippines. Theater credits include "Rent," "Jesus Christ Superstar," "Hedwig and the Angry Inch," "Proof," "The Rocky Horror Show," "Dreamgirls," "Urinetown," "Baby," "Beauty and the Beast," "Doubt," "Avenue Q," "Seussical," "Hairspray," "Spring Awakening," "Xanadu," "Legally Blonde," and "A Little Night Music."
Photos by Jaime Unson and Girlie Rodis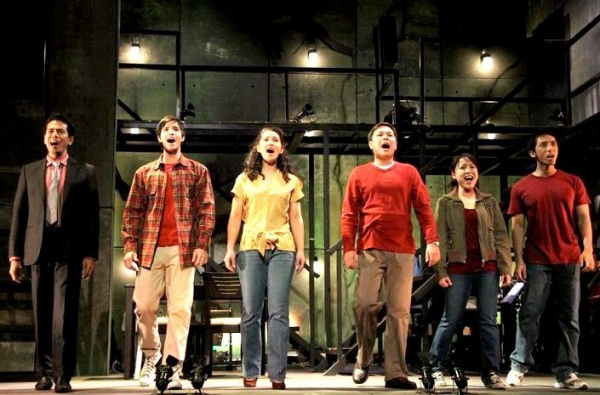 Jake Macapagal, Markki Stroem, Menchu Lauchengco-Yulo, Jett Pangan, Bea Garcia, Felix Rivera

Chari Arespacochaga, Yannah Laurel, Shiela Valderama-Martinez

Crystal Belo Henares, Markki Stroem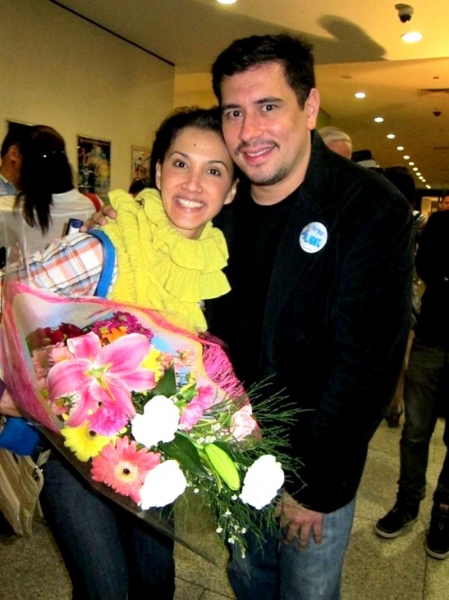 Menchu Lauchengco-Yulo, Bobby Garcia

Menchu Lauchengco-Yulo, Rob Chien

Bobby Garcia, Felix Rivera, Markki Stroem, Menchu Lauchengco-Yulo, Chari Arespacochaga, Jett Pangan, Bea Garcia