Photo Flash: Ateneo Blue Repertory Celebrates 20 Years with LITTLE SHOP OF HORRORS
Manila, Philippines, August 18, 2011 --Ateneo Blue Repertory (Hair, Edges), a student-led musical theater organization at Ateneo de Manila University (ADMU), kicks off its 20th anniversary with Alan Menken and Howard Ashman's rock musical Little Shop of Horrors, which is running until Saturday, August 27 at ADMU's Fine Arts Theatre.
Based on the 1960 black and white film with the same title, Little Shop of Horrors tells the story of dorky florist Seymour Krelborn (Luis Marcelo) and his chance at romance with ditzy chick Audrey (Maronne Cruz). However, a sadistic dentist Orin Scrivello, DDS (Gelo Lantaco) and a man-eating plant Audrey II (Tina Ramos) are obstacles that stand in the way of the young lovers.
"For Ateneo Blue Repertory's 20th season, the theme focuses on man's inner struggles -- the clash between the beast and humanness within us," said Ejay Yatco, Ateneo Blue Repertory's artistic director. "Seymour, the lead character of the play, faces that struggle when he's offered everything he ever wanted but at a great cost. Little Shop of Horrors is the first of three plays we offer this season that will move our audiences to ask themselves: 'Who's the man? And who's the beast?'"
Directed by Christopher de Venecia (All Shook Up, Freakshow) with musical direction by Yatco (Edges), Ateneo Blue Repertory's Little Shop of Horrors also features Darrell Uy (Mr. Mushnik) and Greek chorus girls Roxci de Leon (Crystal), Cassie Manalastas (Ronette) and Abi Sulit (Chiffon).
For tickets, call Mica Fajardo at (63)9178908795.
Photos by Jory Rivera


Abi Sulit, Roxci de Leon and Cassie Manalastas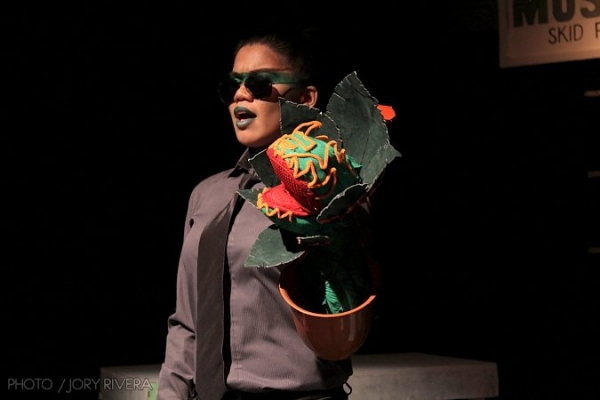 Tina Ramos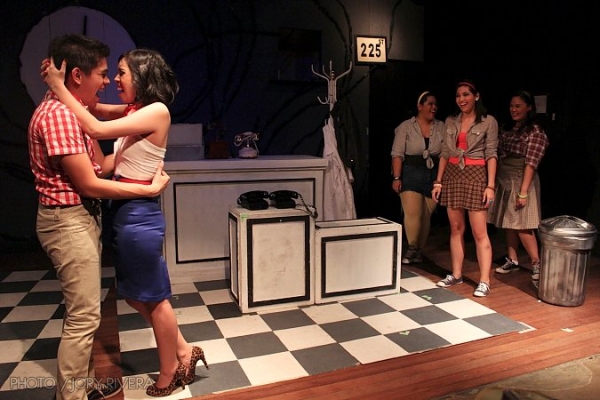 Luis Marcelo, Maronne Cruz, Abi Sulit, Roxci de Leon and Cassie Manalastas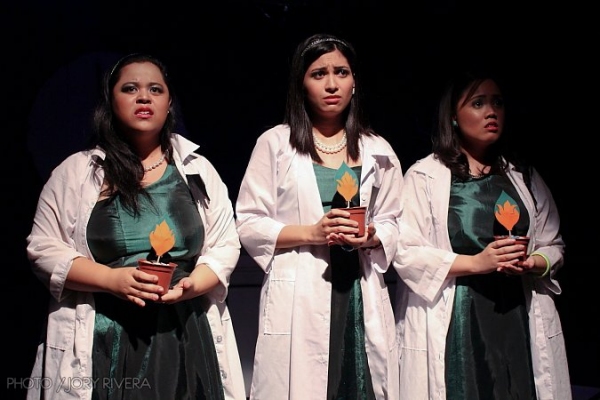 Abi Sulit, Roxci de Leon and Cassie Manalastas

The cast with director Christopher de Venecia

I am a public relations and marketing communication professional who works with CEOs and young professionals across the globe to further hone their creativity, stakeholders' (read more about this author...)