Join the Fan Art Contest; Win A Pair of Tickets to NOLI ME TANGERE, THE OPERA!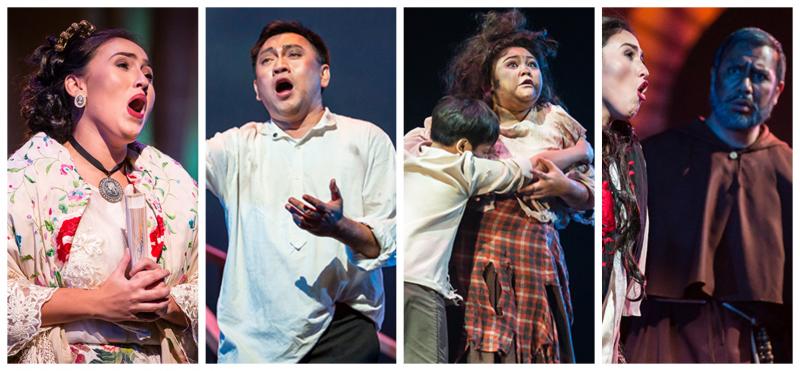 HOW TO JOIN:
> Draw, paint, or sketch your favorite character/s from Dr. Jose Rizal's classic novel "Noli Me Tangere."
> Set to public, post your fan art on Facebook using the hashtag #NoliMeTangereOpera. Also, tag https://www.facebook.com/nolioperamanila/.
> Deadline is Wed., Mar. 6, 2019.
> Three winners will win a pair of tickets each (orchestra section).
> "Noli Me Tangere, The Opera" runs at the Tanghalang Nicanor Abelardo, Cultural Center of the Philippines (CCP), on Friday, Mar. 8, to Sunday, Mar. 10, 2019.
In partnership with the CCP, in time for its 50th anniversary, with support from the Honorable Senator Loren Legarda, the Tourism Promotions Board of the Philippines, and E. Zobel Foundation Inc., J&S Productions Inc. brings back the Philippines' first full-length opera, National Artists Guillermo Tolentino and Felipe Padilla De Leon's most beloved 1957 opera, "Noli Me Tangere" (Huwag Mo Salangin/Touch Me Not) to the CCP.
In this 2019 all-new production, about 200 actors-classical singers, classical musicians, and production crew are joining forces to stage this grand, "elegant affair" (The Washington Post, 2014). Leading the cast are Nerissa De Juan and Bianca Lopez (Maria Clara); Ivan Nery and Nomher U. Nival (Juan Crisostomo Ibarra); Allison Cervantes, Kelly Peralejo, and Bernadette Mamauag (Sisa); Joseleo Logdat (Elias); Greg Abelardo de Leon (Pilosopo Tasyo); Nil's Flores and Ronaldo Villaruel Abarquez (Padre Damaso; Abarquez also plays Kapitan Tiago at certain performances); Miguel Espiritu (Kapitan Tiago); Noel Comia Jr. and Mari Yapjoco (Basilio), and Santino Juan Santiago (Crispin).
Co-directed by New York-based event stylist Jerry Sibal, who also does the set and costume design, and veteran actor-director Jose Jeffrey Camanag, featuring the 53-piece NOLI Symphony Orchestra under the baton of Maestro Herminigildo Ranera, "Noli Me Tangere, The Opera," which is based on the National Hero Dr. Jose Rizal's 1887 classic novel of the same name, tells the timeless story about love, betrayal, and hope set against a repulsive backdrop of tyranny, torture, and murder.
Ticket Outlets: J&S Productions Inc. 0947 168 1714, 0915 819 3459, or 02 998 2356, CCP Box Office 02 832 3704/06, or TicketWorld 02 891 9999, https://ticketworld.com.ph/
Photos: Aldwin Ku
More Hot Stories For You