BWW Preview: Artist Playground's HAPPINESS IS A PEARL Gears Up For a Rerun, 8/25-9/17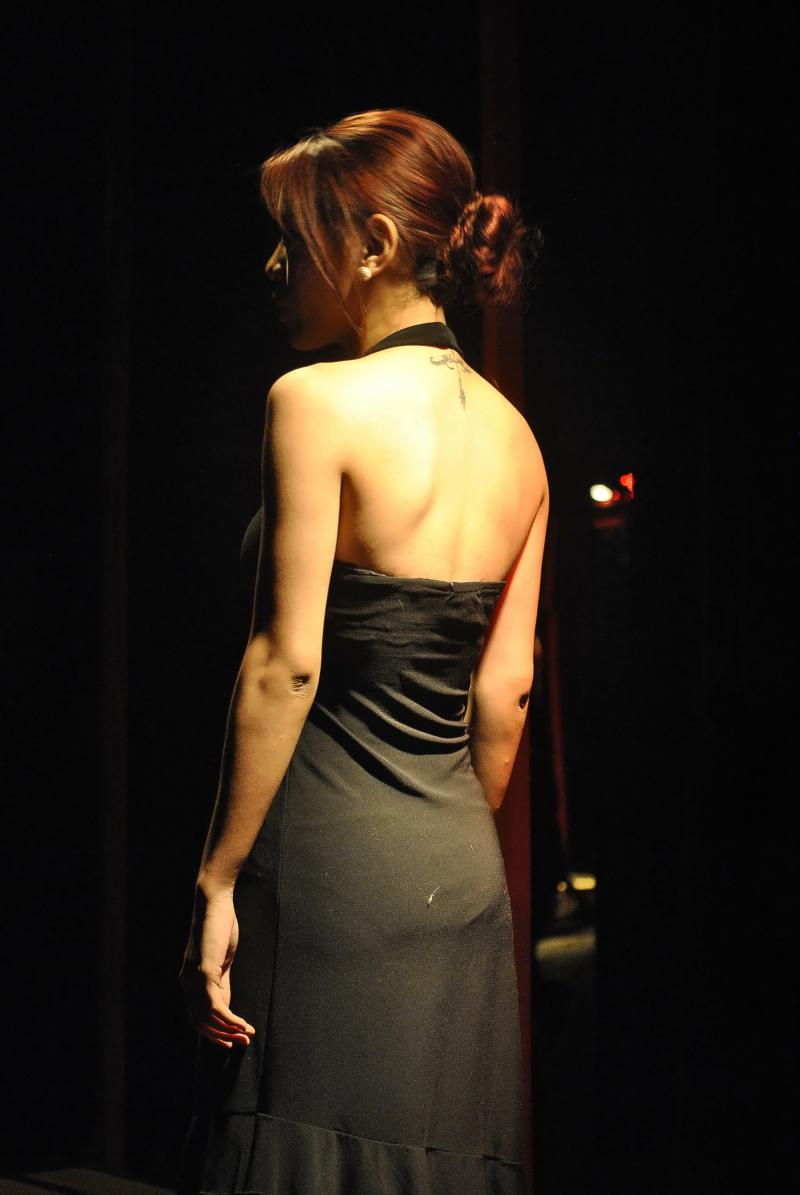 Co-written by Jude Buot
Manila, Philippines--At a press preview, Artist Playground Co-Founders Roeder Camañag and Paul Jake Paule have unveiled their cast that will be featured in their restaging of Rody Vera's "Happiness is a Pearl," one of their recent hits.
The play, which enjoyed an extended original run last year and won Best Non-Musical Production at the 2016 Aliw Awards and Best Filipino Play at the 2016 BroadwayWorld Awards, is set to run anew at the Arts Above, Artist Playground II, 112 West Venue Bldg., West Ave., Quezon City, from August 25-September 17.
Written in the early 2000s, "Happiness is a Pearl" playwright Rody Vera revealed that the story was conceived after he came across a certain magazine article during his stay in Japan. The article's subject was a Japanese man (a gigolo) who was believed to have an actual pearl (a gem) stitched into some part of his sexual organ. Artist Playground's Artistic Director Roeder Camañag has decided to mount it as a one-hour stage production, which was originally crafted as a mere 20-minute play. To do this, the creative team, spearheaded by director Paul Jake Paule, decided to stick to the main framework of the original material and added some "artistic" elements in the production.
First is the in-the-round stage design (production design by Reynoso Mercado and Jeffrey Camañag) stripped to a bare minimum: a small platform (where most of the action happens) and three makeshift dressing rooms (two of which adorned with flowers representing the nationalities of the two leading ladies). Second is the use of dance (choreography by Lezlie Dailisan) as a major storytelling device. Although the idea of having the three lead actors dancing the tango was already in Vera's script, the execution of the dancers' movement on stage is carefully thought through by Dailisan and we give him credit for making sure that three people can freely dance notwithstanding the small performance space. Lastly, which we personally think is the show's best element, is Jesse Lucas' uplifting musical score. Bob Marley's "No Woman, No Cry" is sort of like the show's anthem, which Lucas managed to make it sound like a sad Japanese song. It's an odd choice, but it actually works and makes the show better.
In "Happiness is a Pearl," Maria (Ira Ruzz) is a Filipina who works as a dancer in a night club in Japan while Mari (Cathrine Go) is a Japanese wife of a wealthy businessman. Both Ruzz and Go give fine performances, and their dancing abilities are pretty much at par, something that actually enhances the rivalry between their characters. Our only reservation is that Go doesn't really come off as Japanese. This is especially missing whenever she dances.
The man torn between these two women is Kenji, played by theater newbie Glen Asaytona. Even if he speaks convincingly like a Japanese and could pass as a total charmer that can make two leading ladies do crazy stuff, Asaytona's subdued portrayal adds less to the emotional development of the narrative. However, he finally shines through the spotlight during the eventful confrontation of the three main characters towards the end of the show. This scene then leads to a bloody resolution, which eventually reveals the "twist" in this unconventional love story.
Three sets of actors, all trained under Artist Playground, are alternating to play the principal roles: Maria - Ira Ruzz, Ahlyxon Leyva, and Sheena Ramos; Mari - Cathrine Go, Micah Musa, and April Jasmin Rosales, and Kenji - Glen Asaytona, TJ Dela Paz, Julian Roxas, and Arvin Trinidad. The ensemble includes Star Alferez, Jessa Bisnar, Rey Ann Guilas, Joyan Kiu, Beaulah Mae Saycon, Sheneill Solis, and Princess Tuason.
Also in its artistic team are Mailes Kanapi (Artistic Consultant), Ma Fatima Cadiz (Assistant Director), Sem Pabion (Dramaturg), Rowena Jarito (Sound Designer), and Glenn Caspe (Lighting Designer).
To buy tickets, visit TicketWorld.com.ph or call Kimberly Somoza at (6397) 59193179.
Photos: Oliver Oliveros


Cathrine Go

Glen Asaytona, Ira Ruzz

Ira Ruzz, Glen Asaytona, Cathrine Go

Glen Asaytona, Ira Ruzz

Ira Ruzz

Post-show discussion

Post-show discussion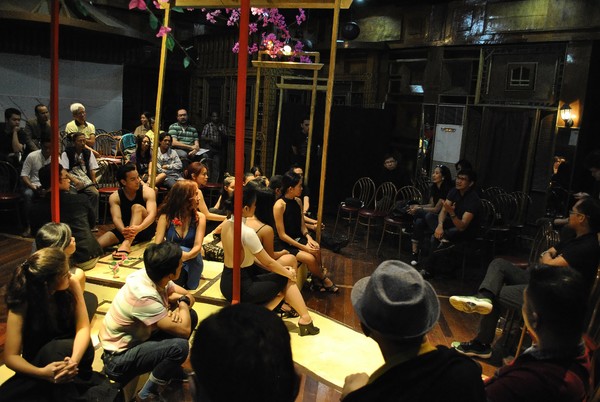 Post-show discussion

The entire cast of HAPPINESS IS A PEARL

Ira Ruzz, Ahlyxon Leyva, Sheena Ramos, Cathrine Go, Micah Musa, April Jasmin Rosales, Glen Asaytona, TJ Dela Paz, and Arvin Trinidad

The principal cast with Roeder Camanag, Paul Jake Paule, and Jesse Lucas
Related Articles View More Philippines

Stories

Shows