BWW Interview: Jef Flores Talks Jonathan Larson, 'Profitable Creativity' & More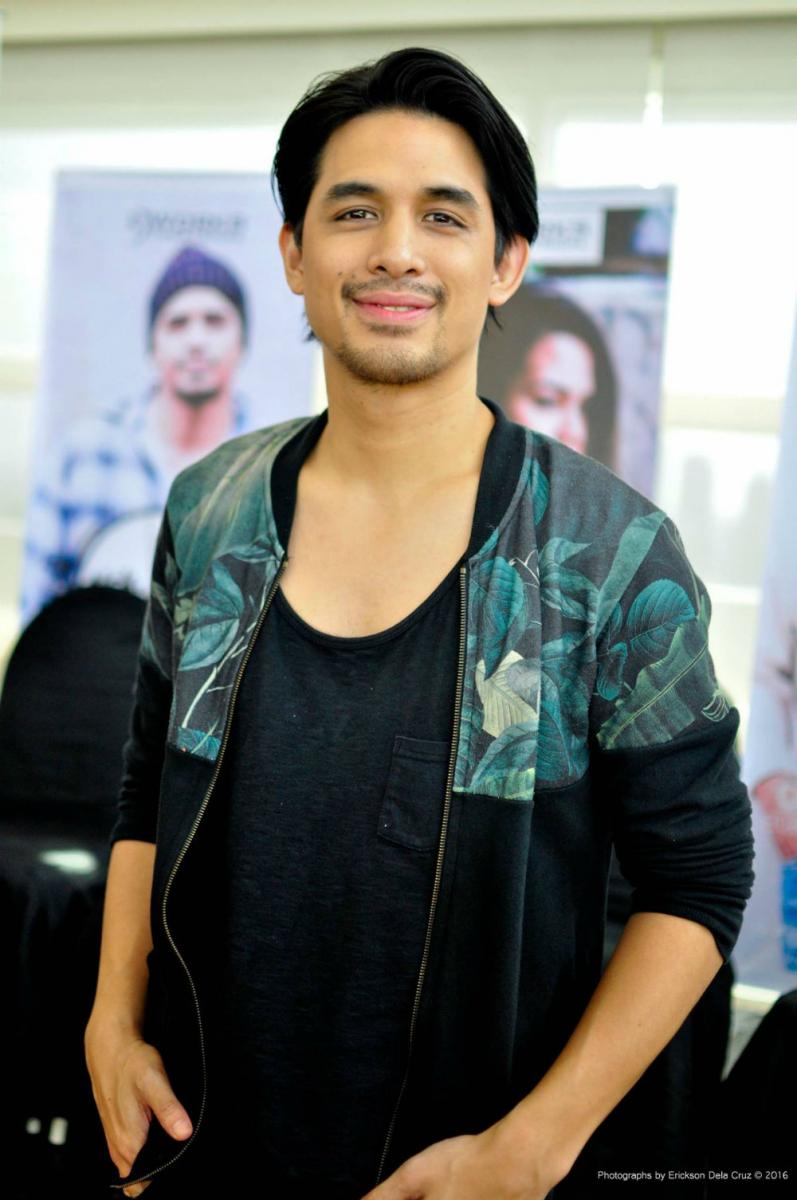 Manila, Philippines--Jef Flores, the lead star of 9 Works Theatrical's production of Jonathan Larson's TICK, TICK...BOOM!, totally relates to Jon, the character he's currently playing. Jon is an aspiring Broadway musical composer who's worried about the career choices he made especially now he's turning 30.
Like Jon who's also a part-time waiter, Jef waited tables; he did bartending and other odd jobs to make a living in Maryland, USA. For two years, he also played for a metal band. It was at this point of his life he wanted to give up on his dream to work in the theater until his mom suggested he should move to the Philippines in 2012.
Theater Bug Bit Him at 12
At 12, seeing MerEdith Wilson's "The Music Man" on Broadway made him realize he wanted to do theater. "I really never thought I would be doing professional theater. I thought it was impossible," Jef said.
At an early age, he was the class musician; he was playing the violin. "By the time I was in high school, I realized how big the world is and how big people are for music. I thought I wasn't cut out for it," he said.
At 12, he did Elton John and Tim Rice's "Aida." He played the role of Radames, the captain of the Egyptian army, a role he's been raring to revisit as an adult actor.
Jef first encountered Larson's work via 'Rent' as a movie, which he loved, especially when the main characters lit their rent bills on fire and threw them out the window in the opening number. "That was a great scene," he said.
"'Rent' was the musical that redefined 'character singing' for me. I know that's a highfalutin answer but really, it showed me that everyone has a different voice and that's OK. But the message of Larson in 'Rent' is an eternal thing; he had a really strong obsession with time. He pushed to remind his audience that time is short. He even objectified it in 'Seasons of Love' when the characters sing about how many minutes are there in a year.
"And TICK, TICK...BOOM!, it's also about how to spend time and how to strike a balance between career, ambition, and life itself."
When he first came to the Philippines, he described it as a tough move, "I didn't have any friends... I just had an extroverted cousin who would take me out drinking."
He eventually joined a local rock band called The Fix. "I was a songwriter so the band's manager [initially] wanted me to write original songs for the group. But the band thought I had this selling value so they recruited me [to play the bass guitar and be a vocalist in the band]." The band plays in cruise ships. After a year, Jef was replaced by bass guitarist-vocalist Gaile Initan.
While playing in the band, Jef had his first taste of Philippine theater via Repertory Philippines' "Camp Rock," a youth-oriented musical.
His Biggest Breaks
After making it to "Camp Rock," Jef did a series of auditions but didn't quite succeed. He was on the verge of giving up until he was discovered by veteran actor-director Bart Guingona to do the play "4000 Miles," which Jef considers his breakthrough stint. "He [Bart] directed me in my first play and taught me everything I know--pretty much, taught me so much. And that was the thing that put me on the map. People started looking out for me and said I could grow [as a theater artist]."
From then on, he got a part in the "Normal Heart." Red Turnip Theater offered him another show "This is Our Youth," which earned him his first Gawad Buhay Award for Best Male Lead Performance in a Play.
A couple of productions followed. He also auditioned for 9 Works Theatrical's recent production of "American Idiot" and was considered to play one of the lead characters, but he had already said "yes" to play Jesus in MusicArtes' production of "Godspell" at that time.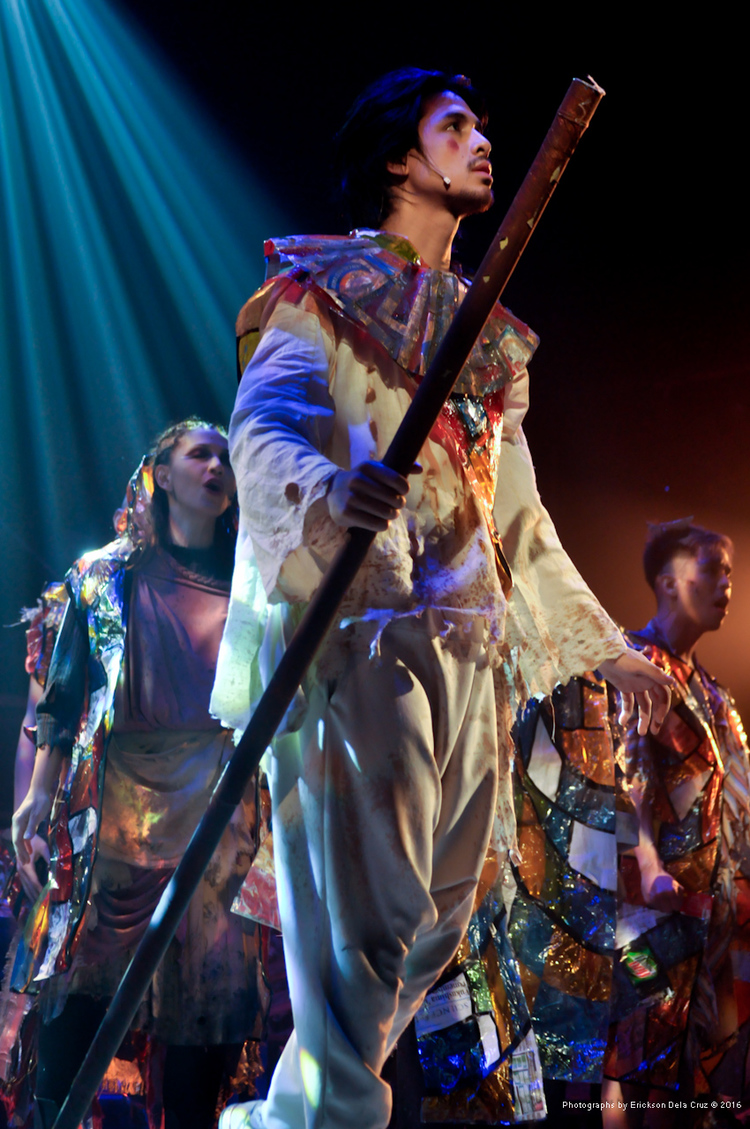 He was honest enough to admit he didn't know that Jesus was the main character in "Godspell." "I thought it was just very easy. I thought that it was just a play about a bunch of people and then Jesus would just come out in the end, but it was rather a more challenging role to tackle, too," he said.
All he could say is that he's the type that his dad would put it as "sige lang ng sige."
At 27, Jef believes that there must be such a thing as "profitable creativity." "I've spent my time trying to be creative with my music and acting; I've been really blessed to be surrounded by people who have been giving me money for the things I love doing."
As Jon, his experience in TICK, TICK...BOOM! gives him the opportunity to work with two of West End's "Miss Saigon" alums, Tanya Manalang and Ariel Reonal. He describes them as "very sharp and they sing beautifully."
He added, "The rehearsals were a breeze. The experience has been fun and very fresh. I've been working with almost the same people for a couple of projects, but this is my first time, working with 'totally' new actors and with 9 Works Theatrical.
"What's really nice is that both [Tanya and Ariel] are already very close. From the very beginning, there was already a 'bond' between them and they've embraced me to be part of that bond. That made things really good."
TICK, TICK... BOOM!, directed by Robbie Guevara, will run until Sunday, Oct. 23, at Carlos P. Romulo Auditorium, RCBC Plaza, Makati City.
For tickets, call TicketWorld at (632) 891-9999 or visit TicketWorld.com.ph.
Photos: Erickson Dela Cruz