Renowned Choreographer Mark Morris Returns To Philadelphia As The Annenberg Center Artist-in-Residence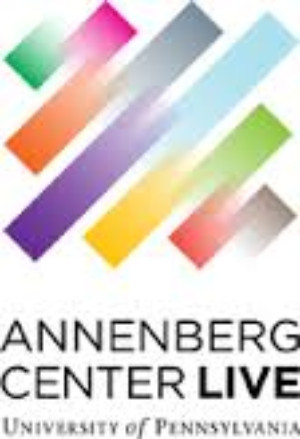 Mark Morris, the renowned choreographer, brings his company to Philadelphia for the first time in 14 years and serves as the Annenberg Center for the Performing Arts' inaugural artist-in-residence. The February residency will encompass performances of the Mark Morris Dance Group and Music Ensemble, a Philadelphia Dance for PD Symposium, an Arts4Youth performance for schoolchildren, college student masterclasses, and a Morris-curated American Musical Film Series.
Dances to American Music
Morris' preeminent modern dance company, the Mark Morris Dance Group and Music Ensemble, returns to the Annenberg Center stage with two evening performances (Friday, February 9 and Saturday, February 10) of Dances to American Music, a program set to works by American composers. The program features a wide range of music and dance styles in the Philadelphia premiere of Pacific and Mosaic and United, as well as returning works Three Preludes and Grand Duo. Tickets are available at AnnenbergCenter.org or 215.898.3900.
Philadelphia Dance for PD Symposium
The first-ever Philadelphia Dance for PD Symposium on Saturday, February 10 will feature a workshop, class, film screening and performance, all dedicated to exploring the Mark Morris Dance Group's acclaimed Dance for PD program and the impact of dance, music and community on the lives of people with Parkinson's disease. Space is limited and advance reservations are required. The Mark Morris Dance Group is co-founder and administrator of Dance for PD, now a worldwide program. Click here for more information and here to register, or see the listing calendar at the end of the news release. Support for the Philadelphia Dance for PD Symposium has been provided by The Sachs Program for Arts Innovation.
Mark Morris Dance Group Masterclass
Members of the Mark Morris Dance Group will lead a masterclass on Saturday, February 10, from 11 AM to 12:30 PM. The class is open to students from the University of Pennsylvania, Drexel University, Temple University, and the University of the Arts.
The Arts4Youth performance for schoolchildren is on Friday, February 9 at 12 noon. For more information and to order tickets, call 215.573.8827 or email groups@ac.upenn.edu.
AMERICAN MUSICAL FILM SERIES
Rounding out the residency, Morris handpicked four musical films to be screened weekly, each showcasing a wide breadth of dance, music style and dramatic situation. See calendar for film descriptions.
Feb 7: The Blue Bird (1940)
Feb 14: Love Me Tonight (1932)
Feb 21: The 5,000 Fingers of Dr. T (1953)
Feb 28: Hallelujah, I'm a Bum (1933)
The Annenberg Center's 2017-18 Season
The Annenberg Center for the Performing Arts' 2017-18 season, the first under the leadership of Executive and Artistic Director Christopher A. Gruits, features a return to a full dance series of six dance ensembles; premiere theatrical productions; musical artists from diverse genres including jazz, world music, classical and hip-hop; a three-week Cuba Festival, and family and holiday programming. Four world premieres and nine Philadelphia premieres will take place on the Annenberg Center's stages and six artists or companies will make their Philadelphia debuts. The Annenberg Center launches its inaugural artist residency with renowned choreographer Mark Morris and a new residency partnership with The Chamber Orchestra of Philadelphia.
ABOUT THE Annenberg Center FOR THE PERFORMING ARTS
The Annenberg Center for the Performing Arts serves as a major cultural destination and crossroads connecting Penn and the greater Philadelphia region through innovative human expression in theatre, music, dance, and film, serving an annual audience of almost 50,000. The Annenberg Center also serves as a key resource for the arts at Penn, connecting master artists with Penn students in support of and as an enhancement to the arts curriculum. Student performing arts groups are also key users of the Annenberg Center's multiple performance and rehearsal spaces, while also staffing many operational roles throughout the academic year. In reflection of Penn's core values as a world-respected academic institution, the Annenberg Center emphasizes artistic and intellectual excellence, diversity, and rigor in its presentations; prioritizes broad inclusiveness in the artists, audiences, and groups it serves; manages outstanding performance, conference, and meeting facilities; and stresses comprehensive event planning, production support, and customer service. The Annenberg Center for the Performing Arts is a major provider of performing arts access for school children and actively engages a broad range of primary, secondary, and post-secondary student audiences and inclusive constituencies from the campus, community, and greater Philadelphia region.
Related Articles View More Philadelphia

Stories

Shows
More Hot Stories For You